Things To Keep in Mind When Building a Fence for Your Large Dog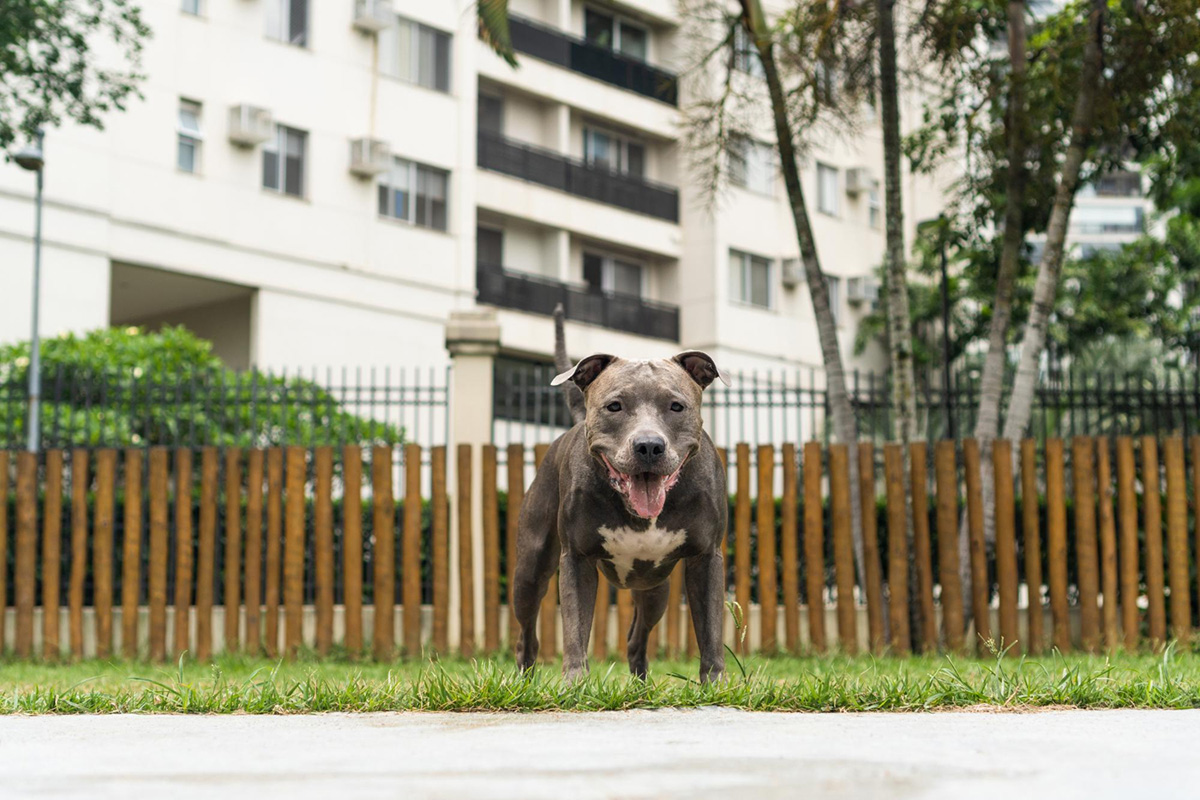 Having a large dog in your yard can be a challenge, especially if they have a tendency to wander off or chase after things. Building a fence around your property is an excellent way to keep your furry friend safe and contained. However, not all fences are created equal, and when it comes to large dogs, you must be extra careful when choosing the right one. In this blog post, we'll discuss the essential things to keep in mind when building a fence for your large dog.

1. Height Matters
One of the most important things to keep in mind when building a fence for your large dog is the height. Large dogs have the ability to jump quite high, so it's important to install a fence that's tall enough to keep them from jumping out. A fence that's at least six feet high should suffice for most large dogs. But keep in mind, some breeds are exceptional jumpers, so you may want to consider a fence that's even higher.
2. Material is Key
Choosing the right material is another factor to consider. Chain-link fences, for example, are suitable for most dogs, but they don't always have the best aesthetics. Wooden fences look great but may not be as durable as you need them to be. Vinyl or PVC fences, on the other hand, are durable and look good too. When choosing a fence material, consider your dog's temperament and the environment it will be exposed to.
3. Digging Prevention
Some dogs love to dig and will try to escape underneath the fence. To prevent this from happening, it's essential to choose a fence that sits deep enough into the ground or to install a concrete footing that restricts their attempts. While this may require extra work, it will ensure your furry friend stays safe and within the fence boundaries.
4. Gates and Locks
Your fence is only as strong as its weakest link. Installing a sturdy gate and lock is just as important as the fence itself. Opt for a self-closing and self-latching gate that can securely close behind you. This will prevent your dog from escaping while you're entering or exiting the yard. Also, ensure that the lock is high enough to be out of reach of your dog's paws.
5. Accessibility to Outside World
While your primary goal is to keep your dog confined to your yard, you should also consider the accessibility of the outside world. Your dog will need interaction with the neighbor's dog, may need to see people, or you may need a beautiful view that elevates him, so consider a fence that doesn't entirely block the outside world. You can opt for a chain link fence or a decorative iron fence that provides protection while allowing them to interact with the outside world.
Conclusion
Building a fence for your large dog requires careful consideration and planning. You need to choose the right height, material, prevent digging, install strong gates and locks, and choosing a fence that doesn't entirely block the outside world. By keeping these essential factors in mind, you can ensure your large dog remains safe and within the fence boundaries. If you're looking for fence contractors in Sanford, FL, contact Byers Fence today to schedule an appointment.