Name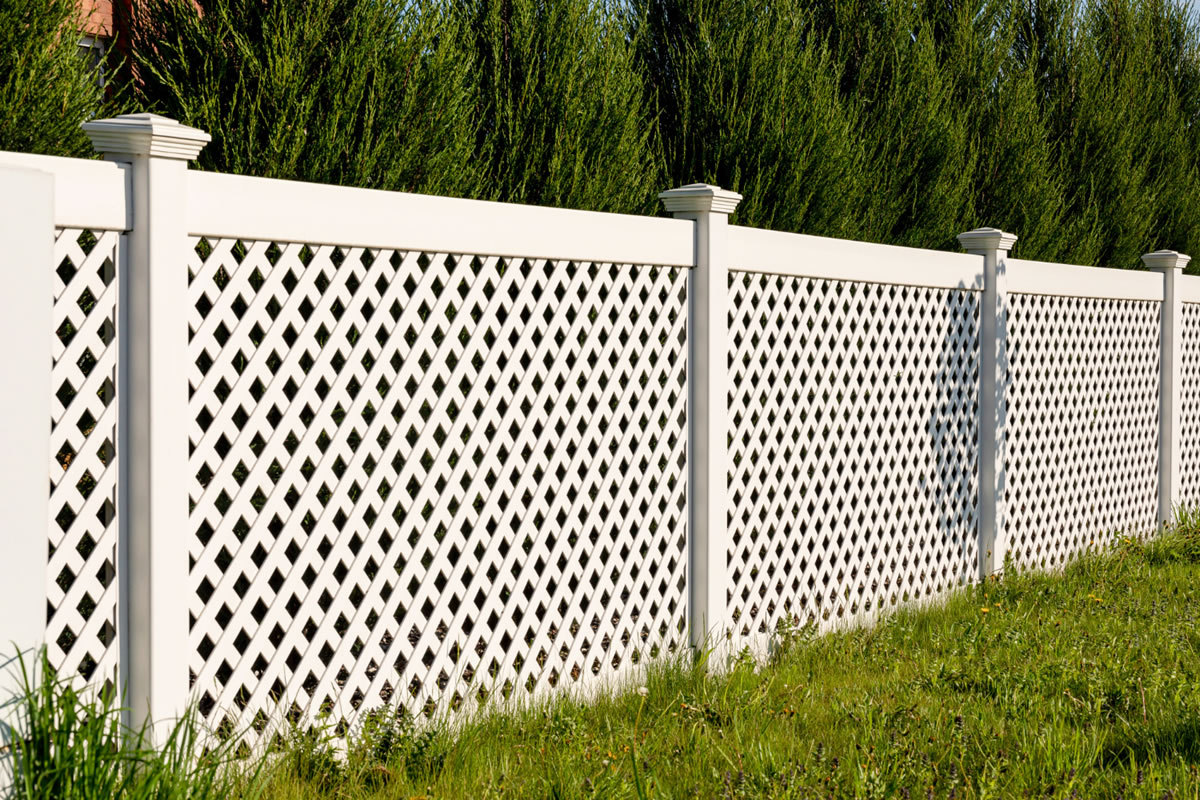 Are you wondering what fence material to use on your new fence? Do you want durable but low maintenance fencing materials? When you work with our fence contractors in Daytona, you will be able to have all the information to make the best choices for your fence. Once you take a look at some of the advantages of a vinyl fence, you will surely be impressed. From its affordability to its versatility, there are many advantages to choosing this fence material. Let'...
Are you planning for a fence installation this summer? Do you want to enhance your yard with a security or ornamental fence? There are many benefits for hiring a professional to handle your fencing needs you might want to consider hiring fence contractors in Daytona, and you can see these advantages both promptly and in the long term. These are some of the reasons why you should choose fence contractors to install your fence. Save Money We know th...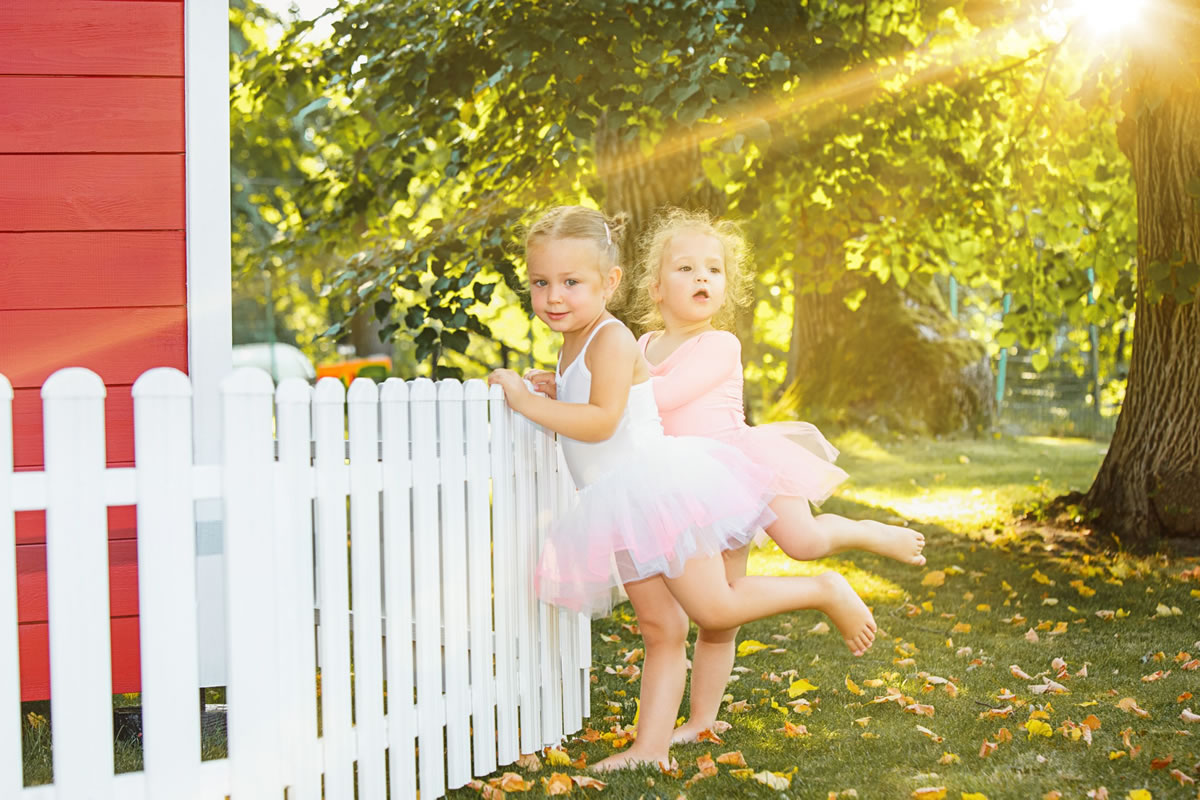 Are you concerned with the safety of your children as they are playing in your yard? A sturdy and well-built fence is often a great solution for those looking to protect their family from many dangers. As fence contractors in Sanford, we help design and install many fences for family homes. These are just a few of the many reasons why you will want to consider getting a fence when you have children. Security Often, individuals install fences as a...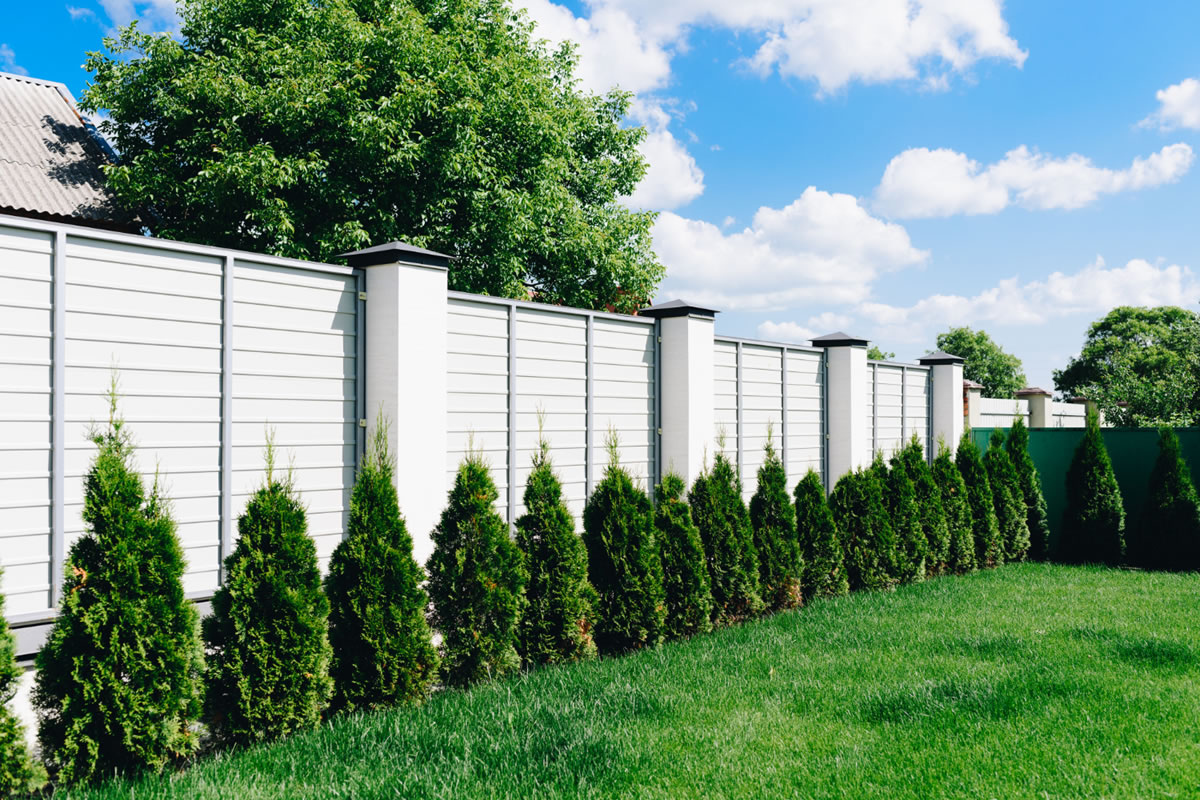 Many home owners and first time home buyers wonder the same thing when it comes to fences, are they needed? Well, the truth is, yes they are. While fences are great for adding visual appeal and curb appeal to your home, they are also great for keeping your family safe, protecting your pets or children, and adding security to your property's borders. As fence contractors in Debary, we design and install many fences to meet the needs of our clients. There are a...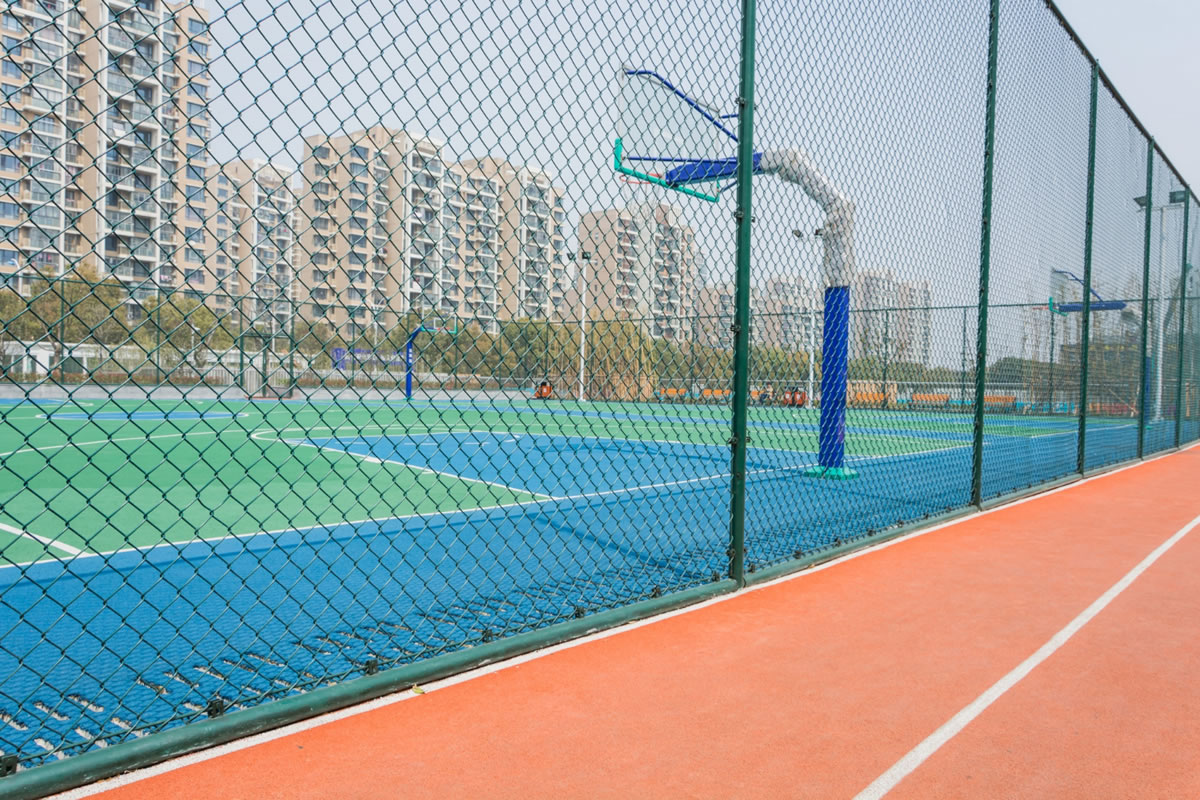 Are you the property manager of a large recreational facility? Do you maintain or care for municipality parks? Recreational facilities are planned efficiently to provide safe and organized functionality to the community, and this often involves the use of many fences. Fences are used to separate sports fields, playgrounds, hockey rinks, and much more. Although fences are not the first thing that comes to our minds, they are often integral parts of the planning process....
Do you want to design a private backyard oasis in the heart of your own backyard? Are you looking to transform your backyard into a private oasis? When you want to create a backyard space that can provide entertainment, relaxation, and privacy, you will want to use quality materials, stay on budget, and work with the right people. Our fence contractors in Sanford offer years of fence design and construction experience to help make your vision a reality. Here are a few ...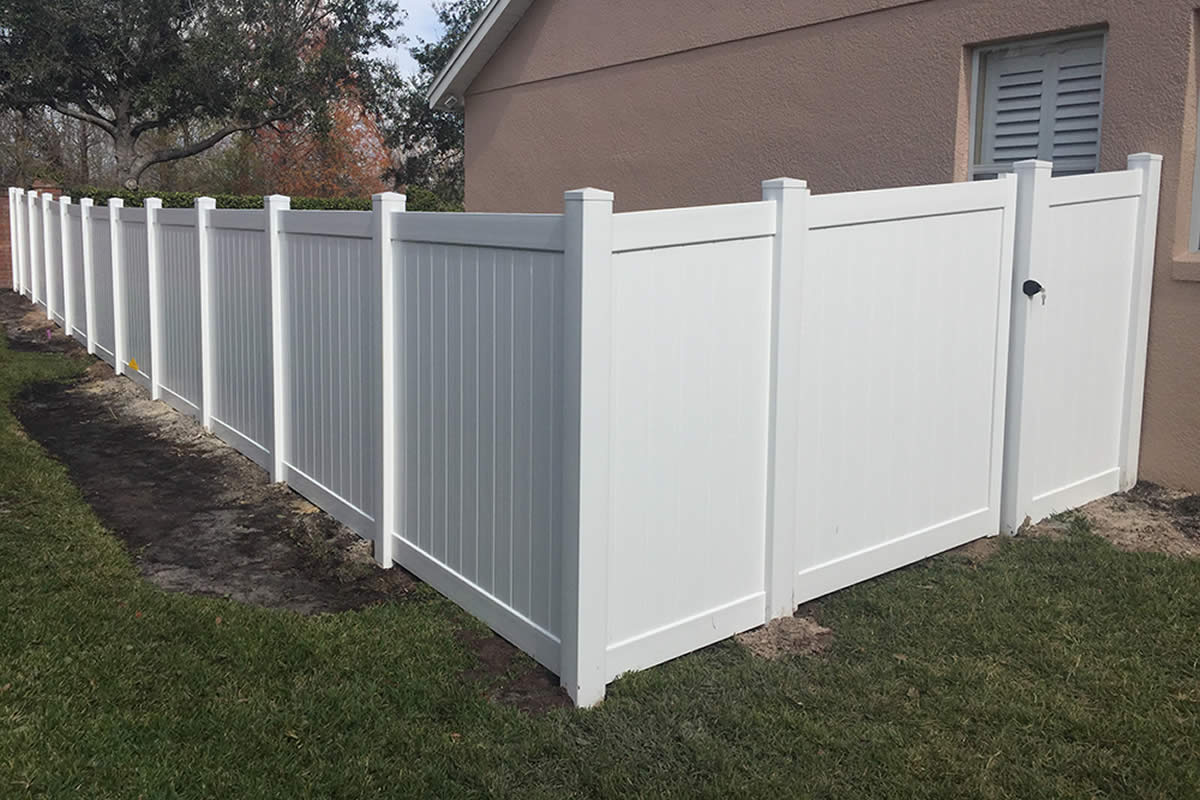 Are you struggling to maintain your privacy in your own backyard? Do you constantly have interruptions from unwanted neighbors or visitors? If you are looking to enhance the security and privacy of your home, you might be considering a privacy fence. Our fencing contractors in Sanford will work with you through the fence design and installation process to provide you and your family with the right privacy fence for your needs. There are a few reasons why you may ...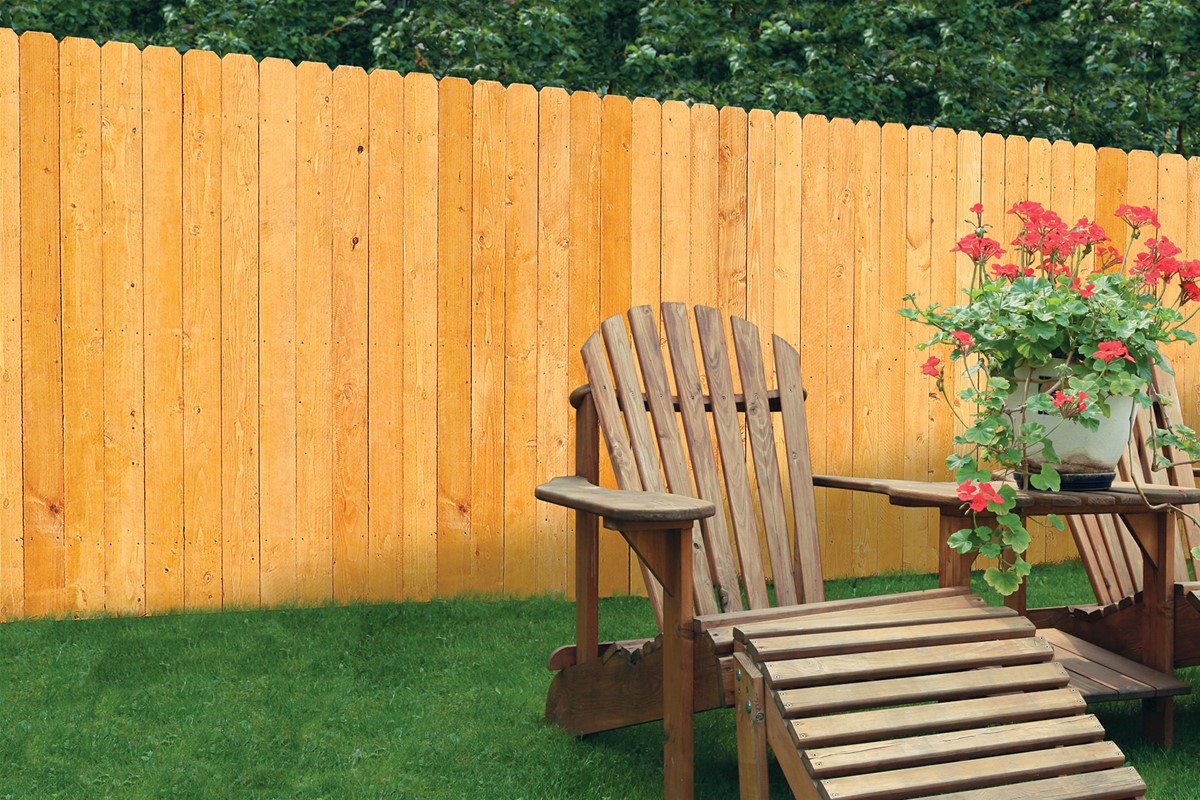 A wood fence is both a functional way to create a border around your property and an attractive way to add design to your home's curb appeal. It is important to maintain your wood fence in order to increase its lifespan and also retain its appearance. As fence contractors in Sanford FL, we aim to assist our customers with fence repairs and replacements when they need them most. Wooden fences are a wildly popular fencing option in central Florida, and homeowners work hard...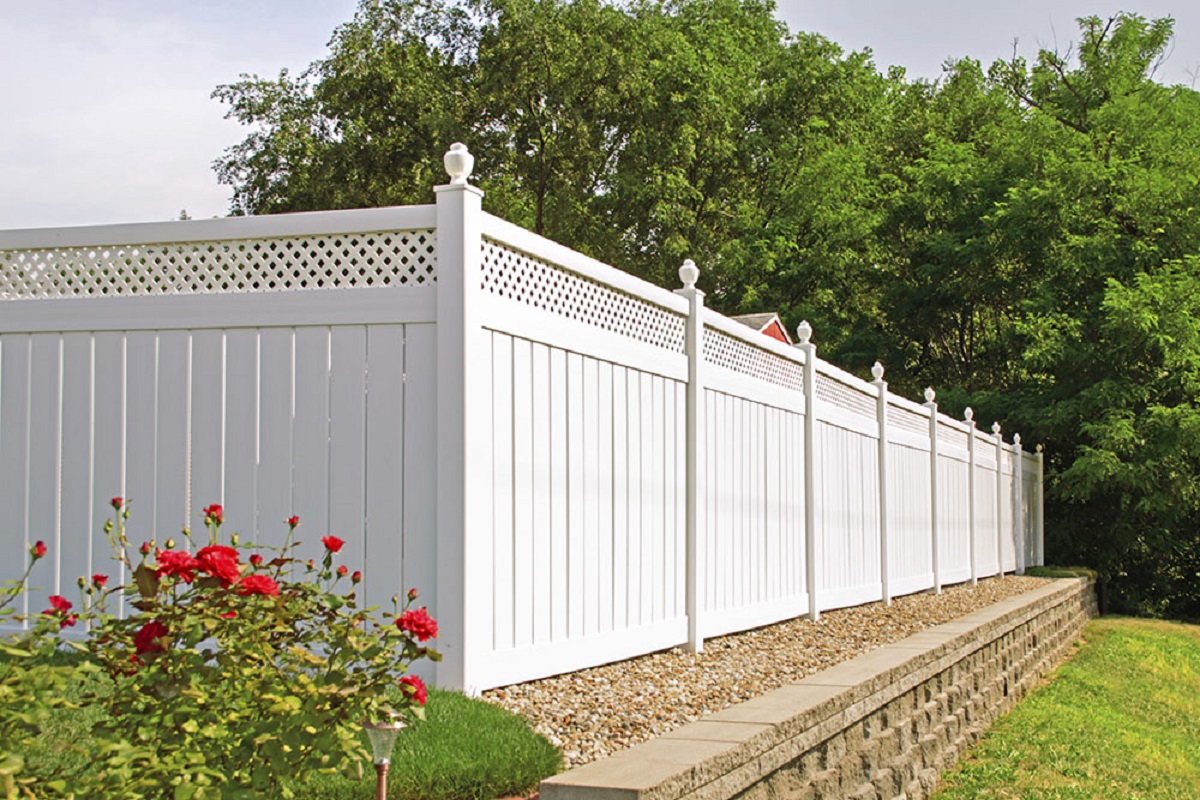 Are you looking into the materials to build the fence around your home? Are you looking to increase security, add privacy, or create boundaries with a fence that requires little maintenance? When you have a large yard that you want to fence in, the last thing you want to think about is maintaining it over the years. Certain materials require frequent cleaning, painting, and sealing. However, when you choose vinyl as your fence material, you will have many benefits over...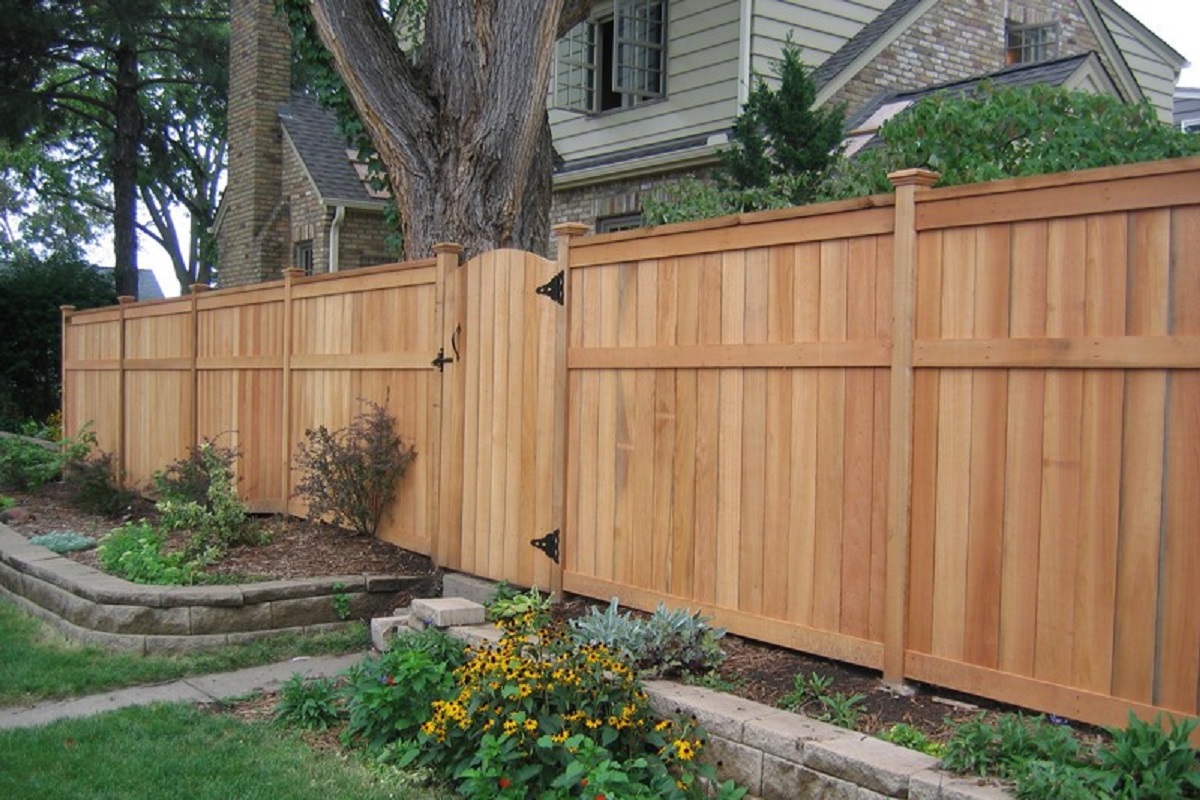 Is your fence causing an eyesore on your curb appeal? Are you struggling to maintain your fence? If your fence is showing signs of wear and tear, curving in certain areas, or falling down due to age or damage, it is likely time for repairs. Our fencing contractors in Sanford can perform fence inspections and repairs necessary to keep your fence in the best shape possible. There are three common signs that show it is likely time for you to get your fence repaired and re...
Do you own a commercial building or business? Are you looking to establish boundaries and improve security around your facility? When you want to add additional security measures to keep your business safe from vandalism, intruders, or restricted individuals, you may want to consider installing a chain link fence. These fences are among the most affordable and popular fence styles for business and commercial use. There are a few reasons why you may need a chain link fe...
Are you debating which fence style will suit your needs the best? Whether you want to establish boundaries, add security, or enhance your curb appeal, you will want to choose a fence that best reflects your intended purpose. As fence contractors in Sanford, we can consult with you to choose the best fence style and design for your home or business needs. First, let's take a look at some of the most common fence styles. Wood Fences The most popular f...
Are you considering whether to hire professionals or build a fence yourself? When you've finally decided that your yard is in need of a fence, you will begin the process of choosing the right fence and the right method of installation. As experts in the industry, our fence contractors in Heathrow have the experience and knowledge it takes to ensure that your fence will be of the best quality. Installing a fence without the professional assistance of our experts can be a ...
Are you looking for ways to maintain your fence around your yard and care for the property line? Do you want to keep up with the curb appeal of your home? Basic care and maintenance can make a big difference when it comes to creating curb appeal at your home. When you have a fence, it is also necessary to keep it in optimal shape. There are a few ways that you can maintain your property line to keep up with curb appeal and keep neighbors happy. Mow and Trim ...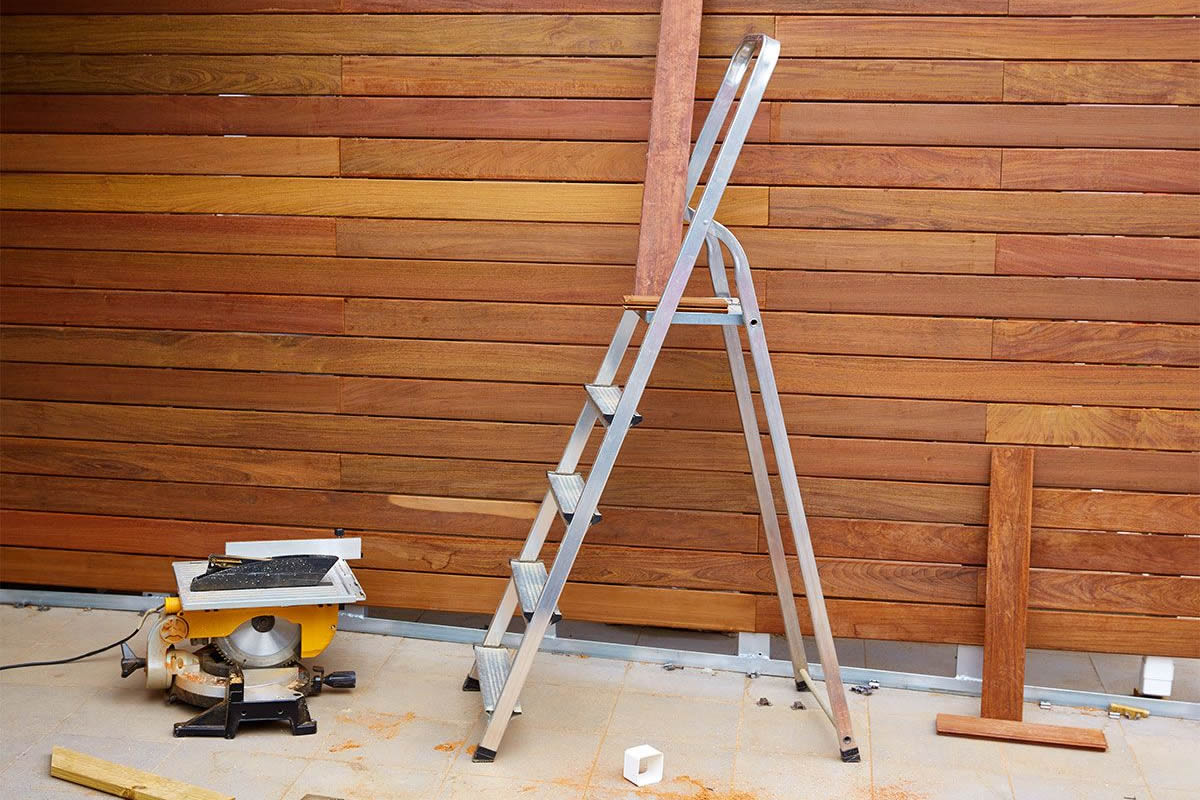 Have you been wondering how to add privacy to your neighborhood backyard? From installing a fence to planting a tree line, there are a few ways to achieve a private backyard even if you are surrounded by others. Once you decide that you want privacy in your backyard, you'll want to get started on achieving it as soon as possible so you can live the way you want to live. When you work with our fence contractors in Sanford, you will be an integral part of the fence design,...
Have you noticed damage on your fence? Are you noticing that your fence posts are leaning, loose, or sagging? When your fence faces structural damage, you'll want to repair the fence quickly to prevent any additional damage and make sure it is functioning properly. Our fence contractors in Heathrow will provide any maintenance, care, and repairs that are required to keep your fence in the best shape possible so it lasts a long time. If you have noticed one of the f...
Do you have a fence that lines the property of your home? Have you tended to your fence needs by staining, cleaning, or performing routine maintenance? Many fence owners may not realize that fences should be properly cared for in order to ensure that they last longer. If fences are neglected and in poor condition, they will not only look like they are in disrepair, but they will also require premature replacement. To get the most out of your fence, you'll want to t...
Are you trying to figure out what type of fence would be great for your home or business? Are you looking to at different fence designs to decide what works best for your property and needs? Whenever it comes time to install a fence, you will want to make the right decision. This means that you'll need to look at the whole picture, from your budget, to your needs, to your property style, to your space. This can also cause you to look some of the aspects of your fut...
Are you concerned with the burglary in your area? Are you looking for ways to increase security around your home to keep your loved ones and belongings safe from criminal activity? Installing a fence by using our quality fence contractors in Sanford is one of the methods that you can use to protect your home from crime. Let's take a look at some of the best ways to add security to your home to keep your property safe from harm, destruction, and theft. Use Dead...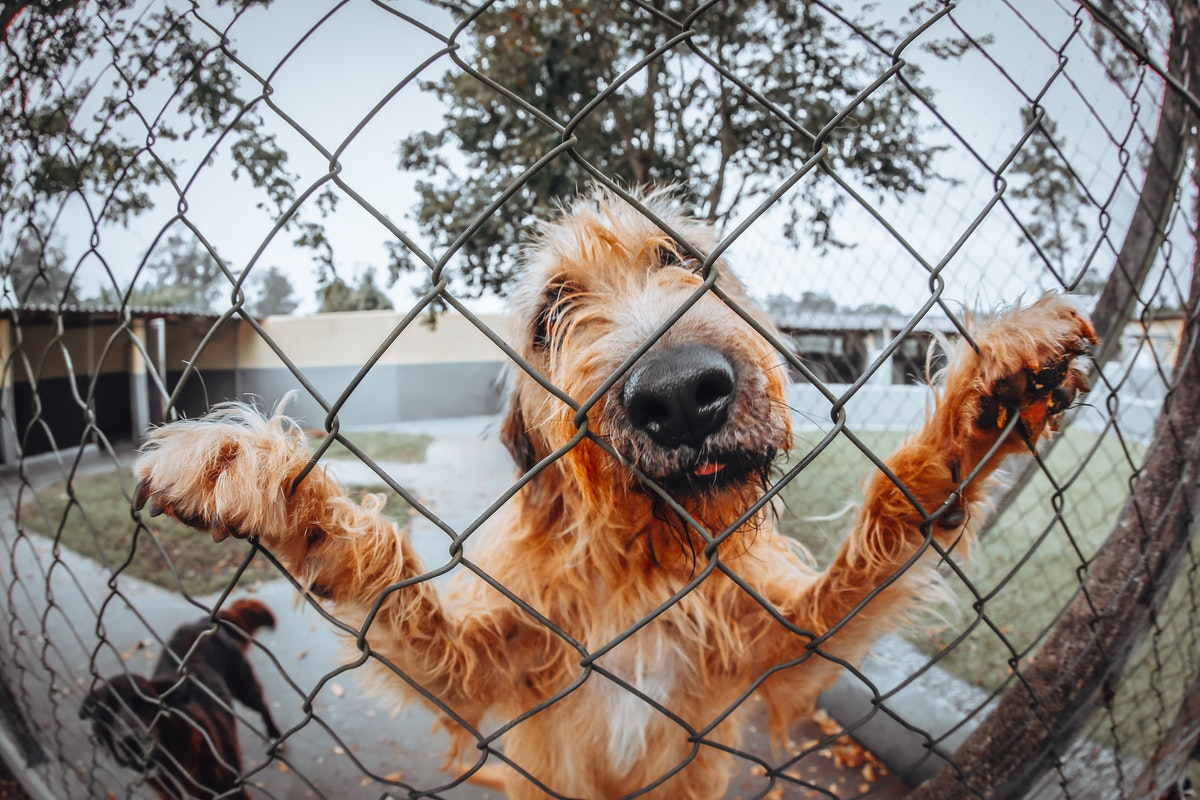 Dogs make great friends and companions, as they are always by your side and they provide you with lots of love. However, they also have many needs that require your attention. This includes having a safe space or yard to run around in and release some of the energy. In order to stay healthy, it is best to provide your dog with an outdoor space to run. You should consider keeping this space enclosed and safe for your furry friend by hiring Byers Fence to take care of yo...
Have you recently installed a swimming pool in your backyard? Are you looking for ways to add privacy or security around the pool? In order to keep small children and untrained swimmers safe from the pool, a fence installation would provide border protection that reduces the risk of accidents. If you have close neighbors, you may want our fence contractors in Sanford to install a large privacy fence so you can enjoy the oasis in your backyard without distractions. Ther...
You've officially decided that you are going to put a fence around the backyard of your home. You're getting excited to finally have the privacy and security you've been looking for, but there are a few things you need to do first. Before the fence contractors in Daytona come out to install your fence, there are a few important steps you need to take to prepare your yard for a fence. Keep Your Neighbors Updated Whenever you are getting ready for a...
Are you preparing to build a fence on your Florida property? Even though you may have established your reasons for building a fence, you want to take this process slow. Fences are investments that can add equity and value to your home, so you want to be sure to do it the right way. If you are already in the planning process, you may even be overwhelmed with the many decisions you'll have to make to choose the right fence for your yard and budget. Before you book an...
Are you curious how to boost your curb appeal without spending a lot of your money? Are you looking for inexpensive outdoor updates to make your yard pop? There are many ways you can add curb appeal to your home. Repairing and refurbing your old fence is a great way to make it feel brand new once again with just a few simple techniques. Our fence contractors in Debary have many techniques to prolong the life of fences by caring for it with these maintenance tips. ...
Are you hoping to install a fence on your property around your Florida home or business? Many people love the luxury that fences offer, for they provide protection, security, privacy, and much more. If you are interested in the benefits of a fence, you will want to contact a few fence companies in Daytona to get the process started. We will work with you to design and install a fence that meets your needs and budget. Before you get started with the fence design process...
Have you had your fence for many years? Are you looking to update the appearance of your fence and ensure that it is still functional? Do you want to breathe a new life into an old fence? There are many reasons why you may be looking to repair your fence, and our fence contractors in Sanford are here to help. Whether you are looking to enhance your curb appeal or you are interested in making your fence last longer, fence repairs are a necessary part of fence maintenanc...
Gardeners like to keep their crops safe from the elements, including rodents, insects, and even nosy neighbors. When you put your heart and soul in your garden, you want to protect it. A great way to protect your fence is to install a small garden fence around the perimeter of your garden. This will allow you access to the garden, but it will restrict the ability for others to join you. Our fence companies in Heathrow have installed many garden fences and gates that ha...
Are you interested in installing a fence around your Florida property? Do you want to keep your children and pets safe in your yard? Are you looking to create a private backyard oasis for entertaining? There are many great reasons to install a fence in your Florida home. Whether you are looking for additional security or you want to add a design element, fences are great options to satisfy the many needs of homeowners. At Byers Fence, fence contractors in Sanford...
Our dogs are often times our family members, meaning we treat them the best we can. In order to provide your dog with everything he needs, you need to know what it requires to take care of a dog. Dogs need a few important things to live a happy, healthy life. They need food, water, and exercise. When you install a fence in your yard, you will provide your dog with the freedom and space to roam about the yard as he desires. This gives him the space to exercise whi...
Property owners always want to protect their homes, investments, and loved ones. Preventing criminals from stealing, trespassing, or destroying your property is unfortunately something many home and business owners need to be privy to. Criminals tend to target properties that are neglected, valuable, or exposed. By taking security precautions, you can protect your property from criminal behaviors. There are a few ways you can enhance the security around your property t...
Many homeowners install fences along the back of their property to define the boundaries or to keep pets and children safe inside the backyard. They often neglect the positive advantages of installing a fence in their front yard. Our front yards then become unused space in our yard, and we spend more time out in the back of our homes. However, many Florida communities are now allowing fences to be installed in front yards. Our fencing contractors in Heathrow can assist...
Are you considering how you can update old features of your home?Do you want to enhance the curb appeal and add value to your home? Do you want to perform updates to better reflect your style? Whenever you are considering a house project, you don't always have to aim big. Even the smallest project can provide your home with a much-needed facelift. These jobs are much more manageable to perform and they are typically budget-friendly. There are five small proje...
Curb appeal can make or break the exterior appearance of your home. When you neglect the exterior of your home, your house can become an eyesore in the neighborhood. Even worse, a neglected home can suffer damage over time. Curb appeal adds attractive qualities to the outside of your home, which helps your home to look inviting, clean, and appealing. It can also add to the resell value of your home should you need to refinance or sell. Simple projects, like press...
Many people are interested in installing fences around their property when they start a family. This provides them with the peace of mind that their children won't go wandering into the road or into the yards of neighbors, which keeps them safe from harm's way. Fences are great options to also increase curb appeal and provide you with a way to monitor what you allow in and out of your property. Our fence contractors in Daytona can assist you with both the fence desig...
Have you been considering adding a fence to your property? Do you want to set boundaries, enhance your home's appearance, or add privacy? These are a few of the reasons many people choose to install a vinyl fence around their home or business. As fencing contractors in Daytona, we help many of our customers install fences for a variety of reasons. Vinyl fences have become wildly popular options that can add curb appeal to any home or business. There are six b...
Do you have a fence that is showing wear and tear, curving in certain areas, or falling down due to age or damage? Do you notice an insect infestation on some of the pickets of your fence? These are issues that will need remedied before they get worse. Expert fence contractors in Debary work tirelessly to install and repair fencing issues that most business and homeowners face. When you inspect your fence for damage, you should look for these three common issues to det...
Are you installing a fence around your home or business? This also requires you to consider all of the gate options that meet your needs and allow the proper amount of accessibility into your property. There are many different types of gates that offer a range of security for either foot or vehicle traffic, so you must first consider your home or business's needs before choosing the right gate. As fence contractors in Daytona, we offer a few gate solutions for our client...
Do you want to add curb appeal to the perimeter of your home or business? Do you want to add privacy or security to your property? Are you looking to regulate traffic into and out of your business? Perhaps it is time that you installed a fence around your residence or commercial property. As fence contractors in Sanford, we help our clients find the best fence for their needs. Here's a list of the top four reasons people install fences around or on their prop...
You know you want to add a fence to protect the boundary and enhance the curb appeal of your business, but you don't know where to start. As fencing contractors in Heathrow, we at Byers Fences are here to help. We have helped many of our commercial customers enhance the exterior of their business with fencing systems that meet all of their needs. There are a few recommendations on the best types of commercial fences you can choose for your business. Chain Link...
A wood fence is both a functional way to create a border around your property and an attractive way to add design to your home's curb appeal. It is important to maintain your wood fence in order to increase its lifespan and also retain its appearance. As fence contractors in Sanford, we at Byers Fence help our customers maintain their wood fences with a few simple techniques. Here are seven tips to properly maintaining your wood fence. Routinely Tighten or Rep...
A wood fence is an attractive option in many different situations. When you start talking to a fencing contractor in Heathrow or other locations in Florida, it is easy to become confused. After all, there are so many different choices. Builders use softwoods to make most wood fences. These trees are evergreens with pinecones and needles. Even within softwoods, you will find many different options. Therefore, you must choose the choice meeting your needs the best. Redwood...
Many people mistakenly believe that any fence is better than no fence when it comes to home security. That is not the case, so make sure that you keep these three key ideas in mind when having a fencing contractor in Sanford build your home fence. Don't Provide Hiding Places When you are thinking of installing a security fence, make sure that you are not providing a place for buglers to hide. Tall fences make it hard for others to see what is going on at you...
If you are one of the many new businesses opening in Orlando, then you may not have put much thought into your commercial fencing needs. On the other hand, you may be an existing business that now has the available cash flow to upgrade your fence. Regardless, here are five factors that you need to consider when choosing the right commercial fencing for your Orlando business. Strength of Materials At homes around Central Florida, most residential fences are seen by just a...
You have finally taken the big plunge and paid a fence contractor in Winter Springs, Florida, to install a new wooden fence on your property. If you have not chosen pressure-treated lumber for all parts of your fence, then it is necessary to protect it from the sun's harmful rays and the weather. While it looks great now, it is vital that you take steps to protect it or it can look dirty and tired very soon. Follow these tips to protect your new wood fence. Seal Your Fence...
While many homeowners choose to go with a plain-looking fence, others get very creative in decorating their fence lines. If you are one of the homeowners in Sanford that fits into the latter group, then consider these ideas to make your fence reflect your personality. Paint a Mural You can show everyone your passion in life by painting a mural on your wood fence. If you do not have the talent, then consider hiring someone to do the painting for you. You will want to star...
An average of 54 inches of rain falls in DeBary, Florida, each year. That rain falls usually falls for 120 days annually. August is the wettest month of the year with rain falling on seven or eight days. The damp climate in DeBary makes the perfect place for wood rot to ruin fences. There are steps, however, that you can take to protect your fence from wood rot. Spot the Damage The first step in stopping wood rot is to spot the damage already done to your fence. In the D...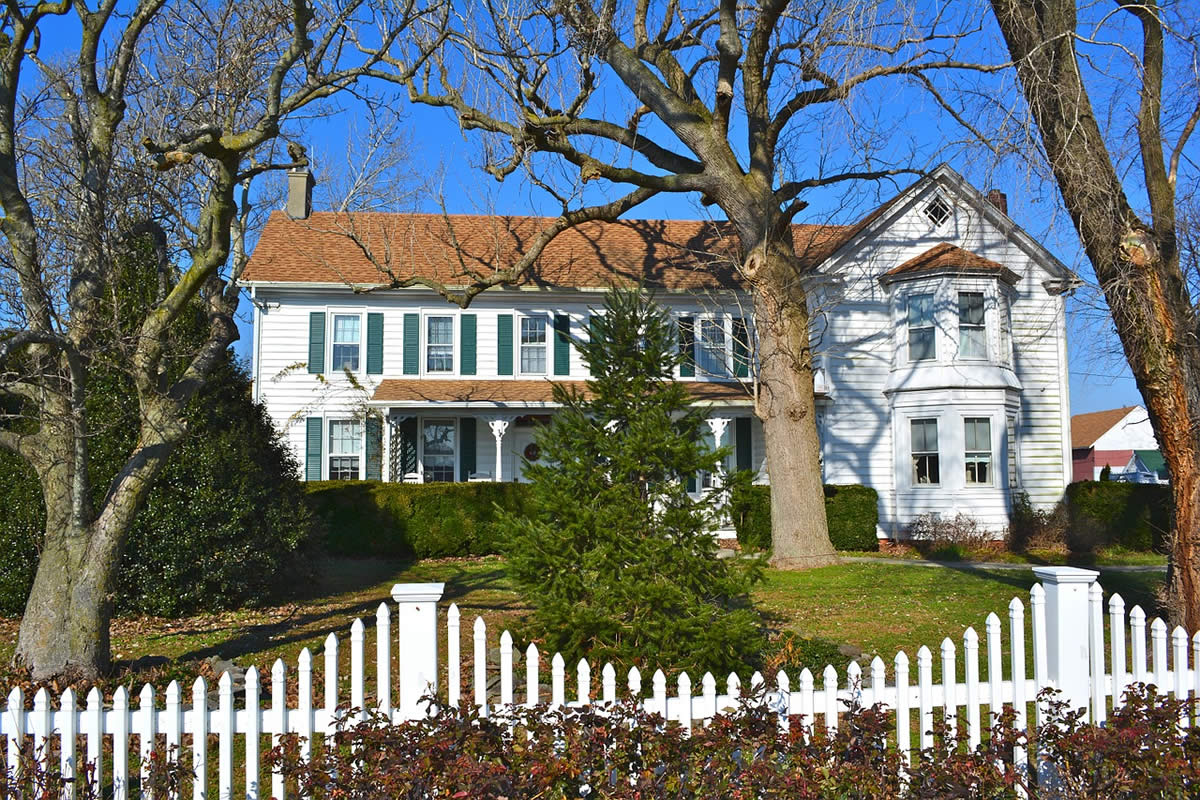 If you have an active family, then you know it is nearly impossible to keep your eyes on your children all the time. A fence is a wonderful reminder of where their boundaries lie, and it may even help keep pets contained. At the same time, you want an aesthetically pleasing fence that blends in with your home and landscaping. When you are choosing a fence for your property, here are some tips you need to consider. Choose the Right Materials Most children love to climb, a...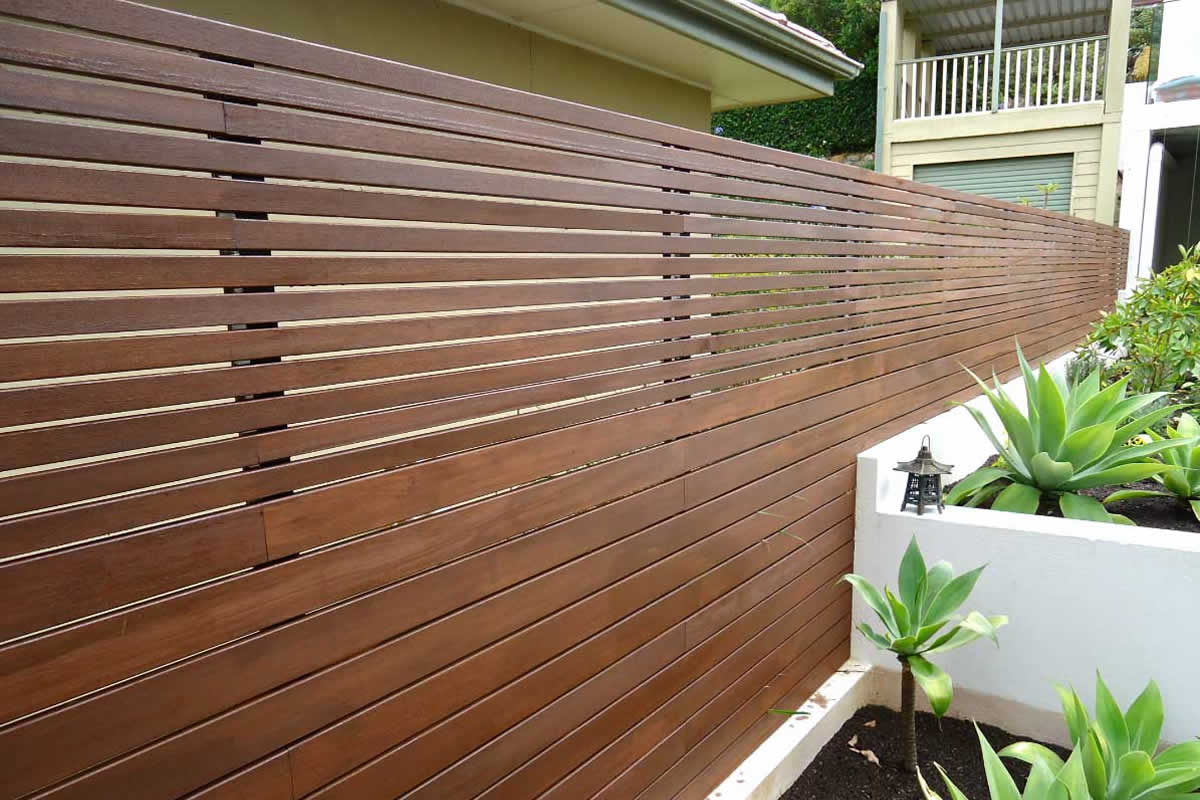 If you are tired of looking at your neighbor's eyesore or you just want a little extra peace and quiet, then a wood privacy fence may be the perfect option. You can get privacy fences made of cypress, pine, engineered wood, and many other options. Before you have a fence contractor in Heathrow, like Byers Fence, put the first post in the ground, you need to consider which type of privacy fence you find most attractive. Shadowbox Shadowbox privacy fences are very at...
Some owners get very lucky, and their dogs willingly stay fenced in while other owners find that their dogs always seem to be getting out. Both sets of owners may try to keep their fence in great condition. Yet, the only lives in constant fear that their dog will be picked up by the Sanford, Florida, police department while running loose. If you fall into the second group, then you need to consider your dog's behavior before having another fence built. The Digger S...
If you are straddling the fence trying to decide if it is time to fix your fence or build a new one, following the 20 percent rule makes the decision an easy one to make. Call fence contractors in Heathrow, Florida, and ask them to give you an estimate on the cost to repair your current fence and the cost of a new one. If the cost to repair your current fence exceeds 20 percent of the cost of a new fence, then it is time to install a new one. Dirty Fences Dirty fences ca...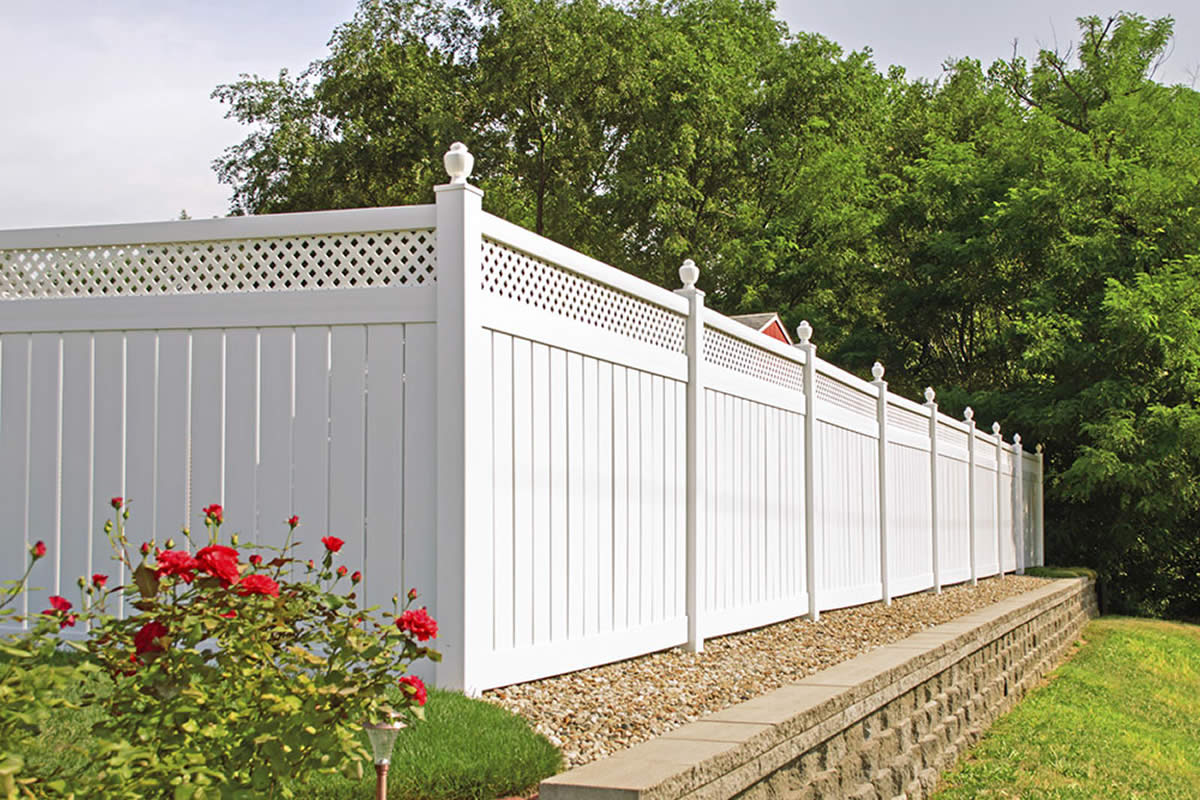 While you may have to pay a little extra in the beginning, there are many different reasons that vinyl fences are a perfect solution for Sanford, Florida, residents. Talk to fence contractors in Sanford, like Byers Fence, to get one installed at your house soon. Low Maintenance If you live a very busy lifestyle, then you will love a vinyl fence because they are extremely low maintenance leaving you plenty of time to do the things that matter most to you. It will look bea...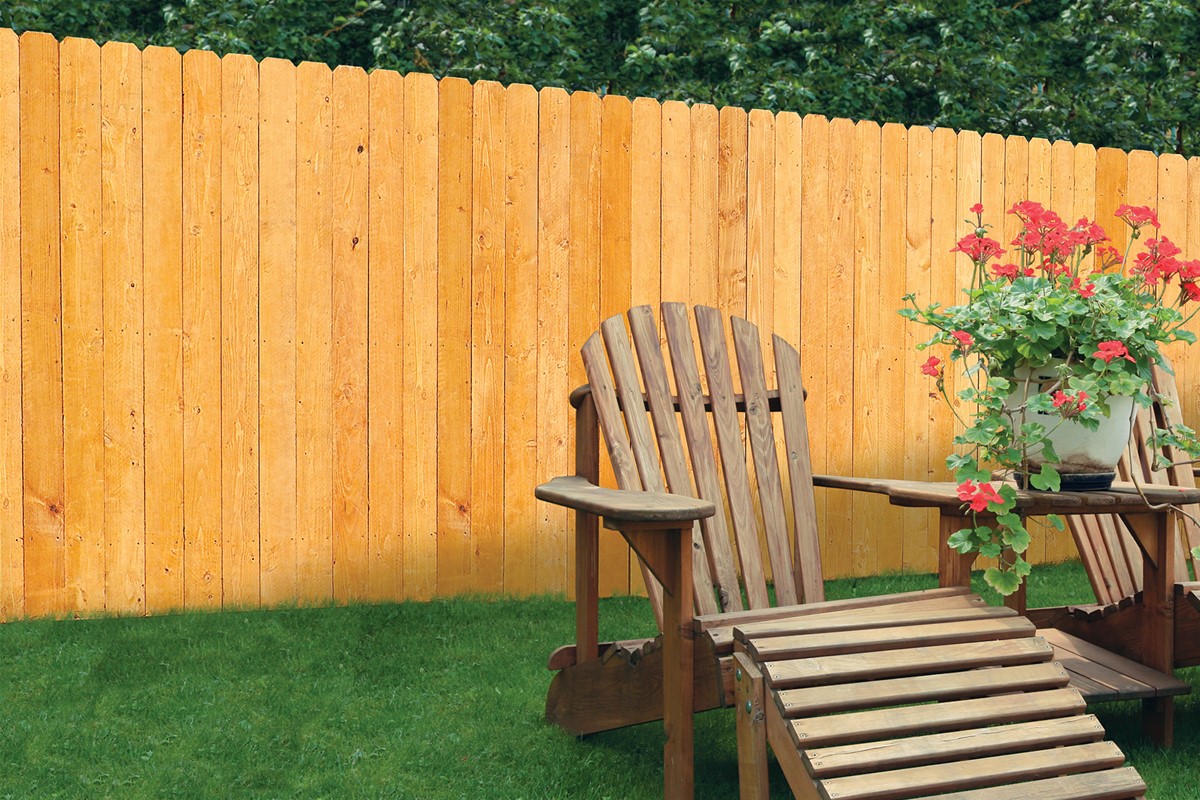 Wood is a favorite fence type that fence contractors in Heathrow prefer to use. Not only does it keep your home private, but it is also customizable to any height that you need. Wood fences are a favorite of fence contractors in Heathrow because it gives your house a warm and welcoming feeling without the headache of having to break the bank. Whether for privacy, access control or security, wood fencing is just perfect for your need. Fence contractors in Heathrow advise though that the height...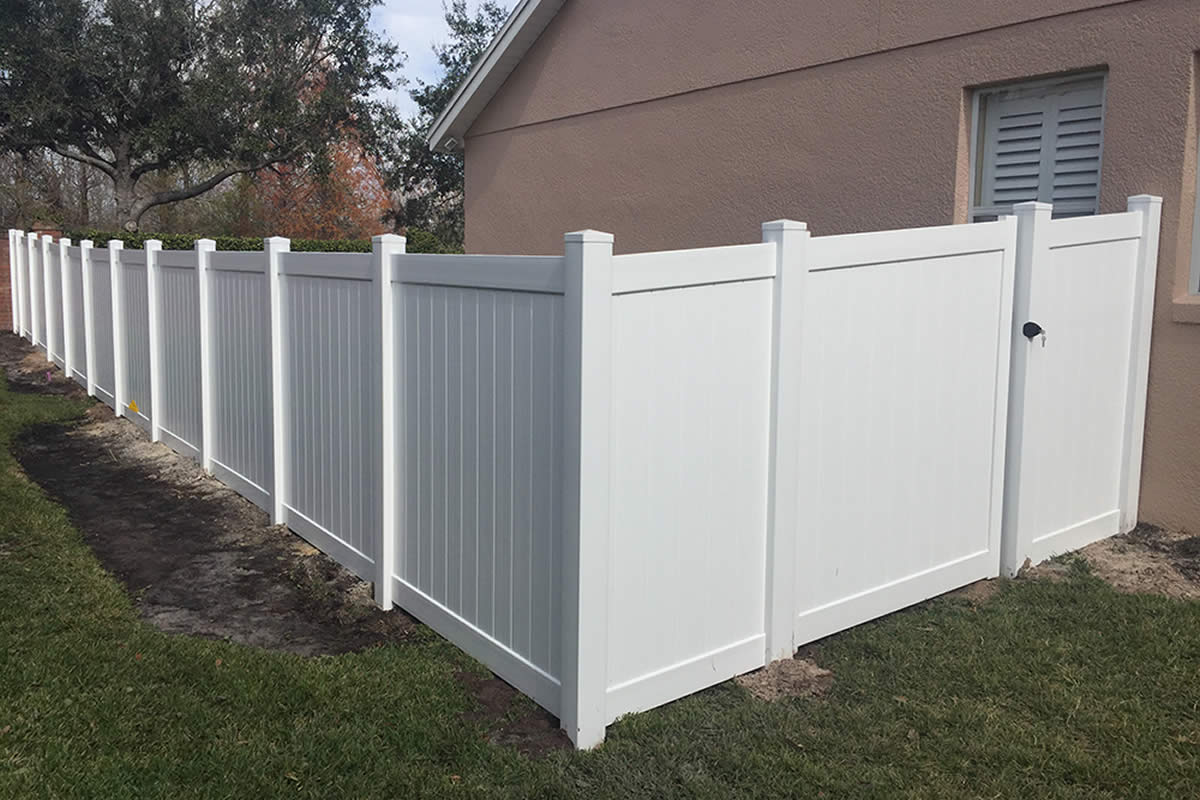 Are you considering changing your wooden fences to Vinyl Fences? Or are you building and thinking of what kind of fencing to finish up your property? Consider using Vinyl fencing as it's one of the best fencing options in the market now. Other than the cost of installing it, vinyl fencing is elite compared with any other category. Some manufacturers claim that vinyl fences are a lot stronger and flexible compared to wood fences. Vinyl fences can even be made to look like white...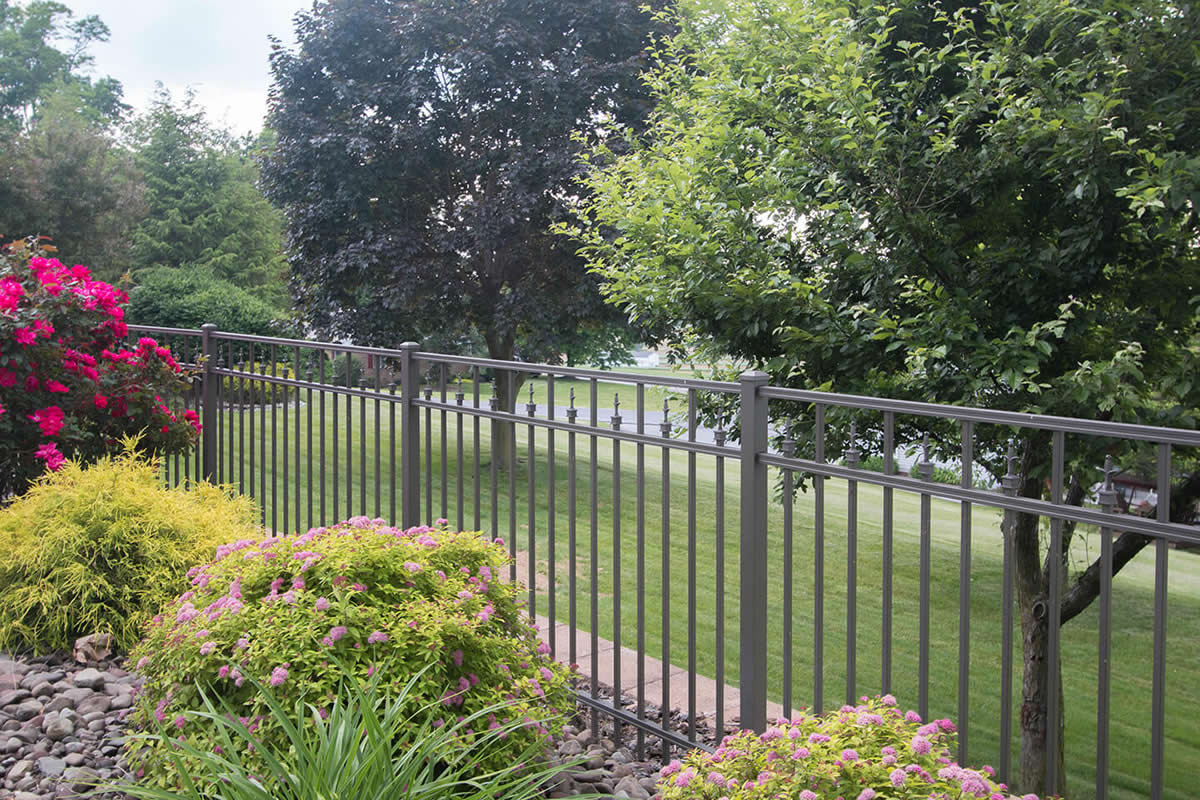 Wood fencing and wrought iron fences have been the classic fence types, but Aluminum is fast becoming the favorite choice of most fencing contractors in Sanford today. It's one of the most basic and attractive fencing types. While it does not provide the amount of security many homeowners look for in a fence, it's relatively easy to maintain. These fences are rust-resistant so that you won't be worrying about corrosion in the long run. The only cost incurred will come during...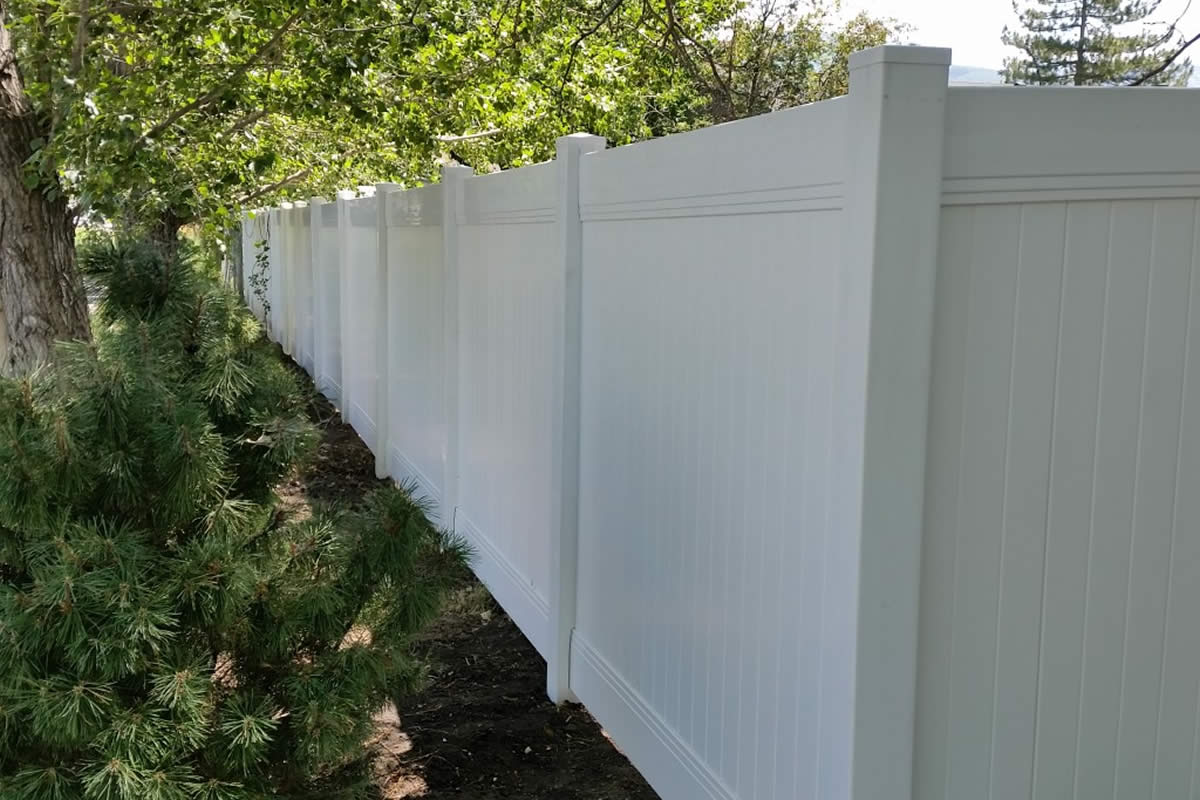 Most property owners hire fence contractors in Debary to install a vinyl fence to enhance the beauty of their property. Vinyl fence is an excellent way to combine both beauty and strength as it is strong, resistant to the elements and durable while at the same time serving the purpose of making your property look beautiful. There are different types of vinyl fences that a fence contractor in Debary can install for you depending on your budget. However, some myths have been in circulation whic...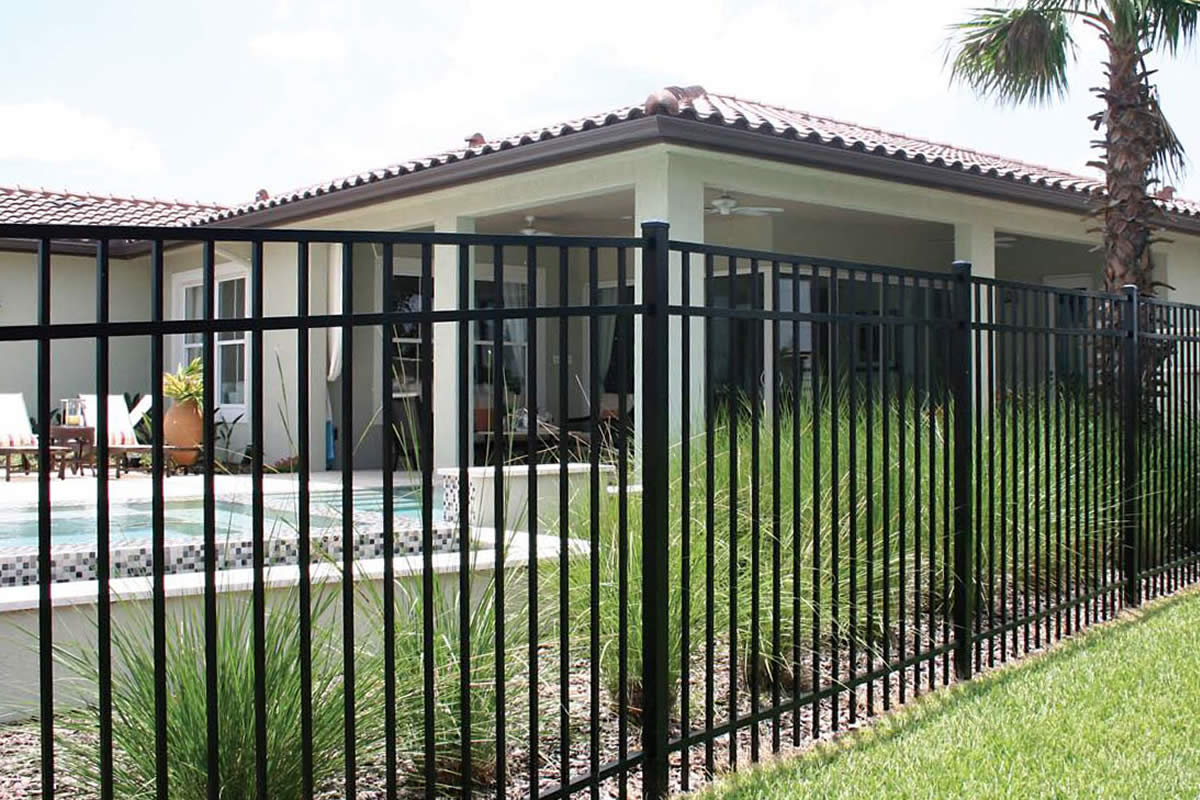 An aluminum fence is among the strongest and most long-lasting type of fence you can install to protect your home or business. Little wonder it is the top choice of security fence for commercial properties according to fence contractors in Debary. It has the right styling and height options to keep trespassers out of your property plus the added advantage of requiring minimal maintenance. Here are some benefits of using aluminum fences for your business: Excellent for sec...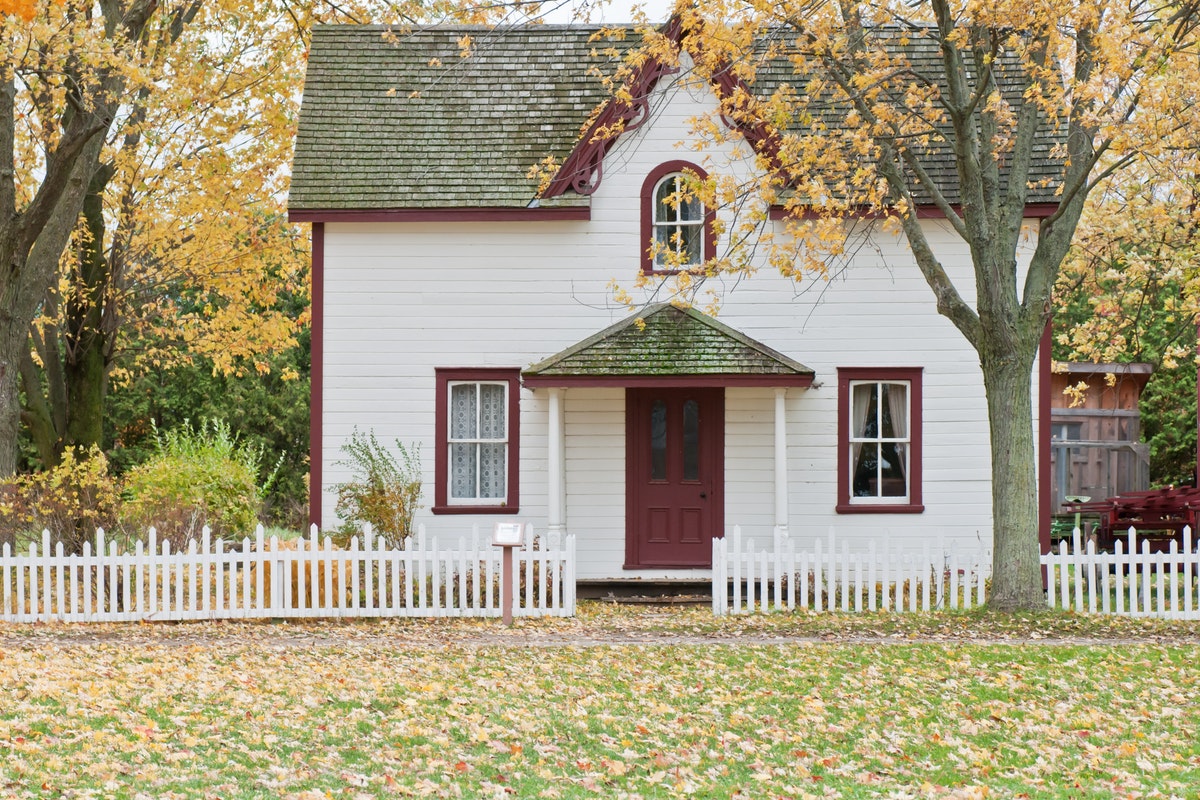 Installing a fence is not always a way to prevent people from entering your property. It is sometimes used as a form of decoration. Low fences are typically used to make your home look attractive and fanciful rather than protective. Their height cannot deter intruders from getting in or dogs or kids from getting out but it looks absolutely beautiful and comes in many attractive styles. Here are some ways to use low fences to make your yard and home beautiful. 1. Garden border ...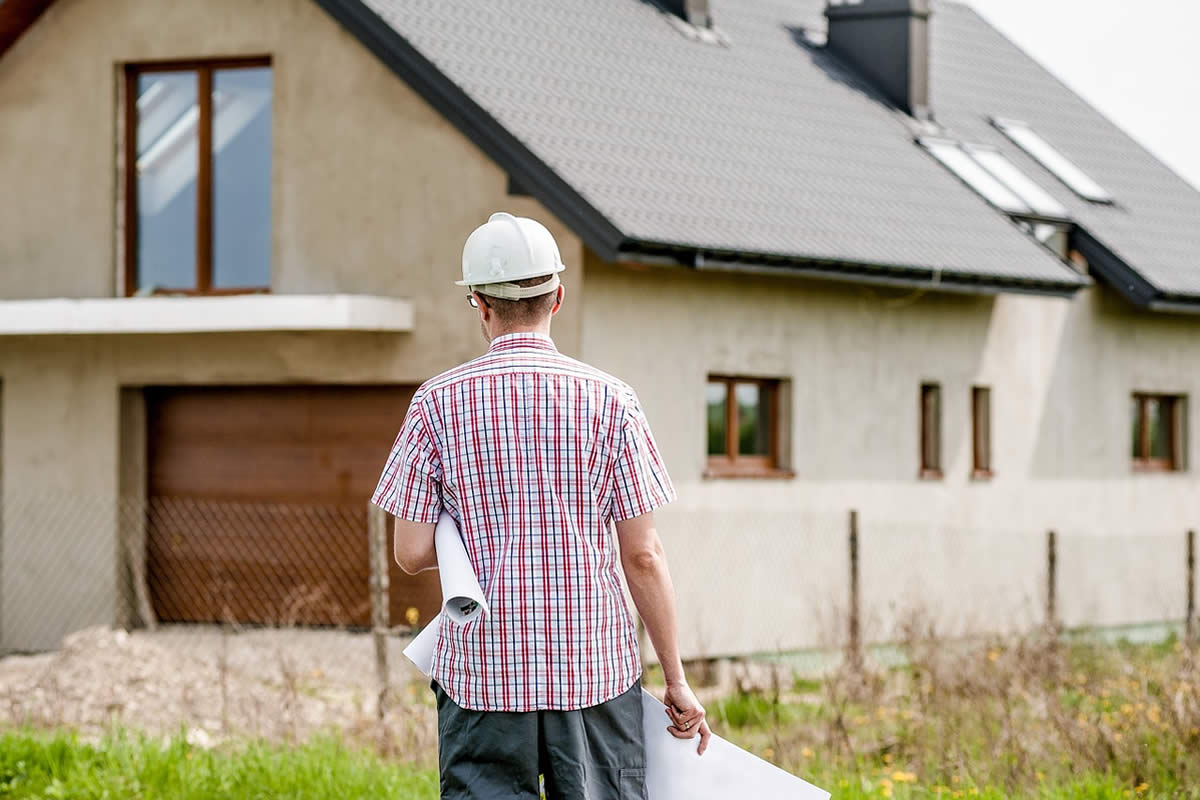 As simple as it may look, hiring fence contractors in Debary requires some knowledge of what is expected of you to achieve the fence installation of your dream. It is your job to give your home and commercial property the needed security, safety and a lasting beauty it needs. One of the ways to achieve that is to hire a good fence contractor in Debary. Apart from the security benefits of a fence, there are more important benefits associated with fence installation. For instance, fen...
The fence contractors in Debary have the required skill and expertise to help you construct the right ranch fencing that will significantly lower the loss of livestock such as horses, cows, hogs, and other animals that possess the ability to dig under, jump through and damage a fence. Not only that, fence contractors in Debary will help you with the right fencing that will keep unwanted visitors and predators out of your farm. This article is prepared to give you all the necessary i...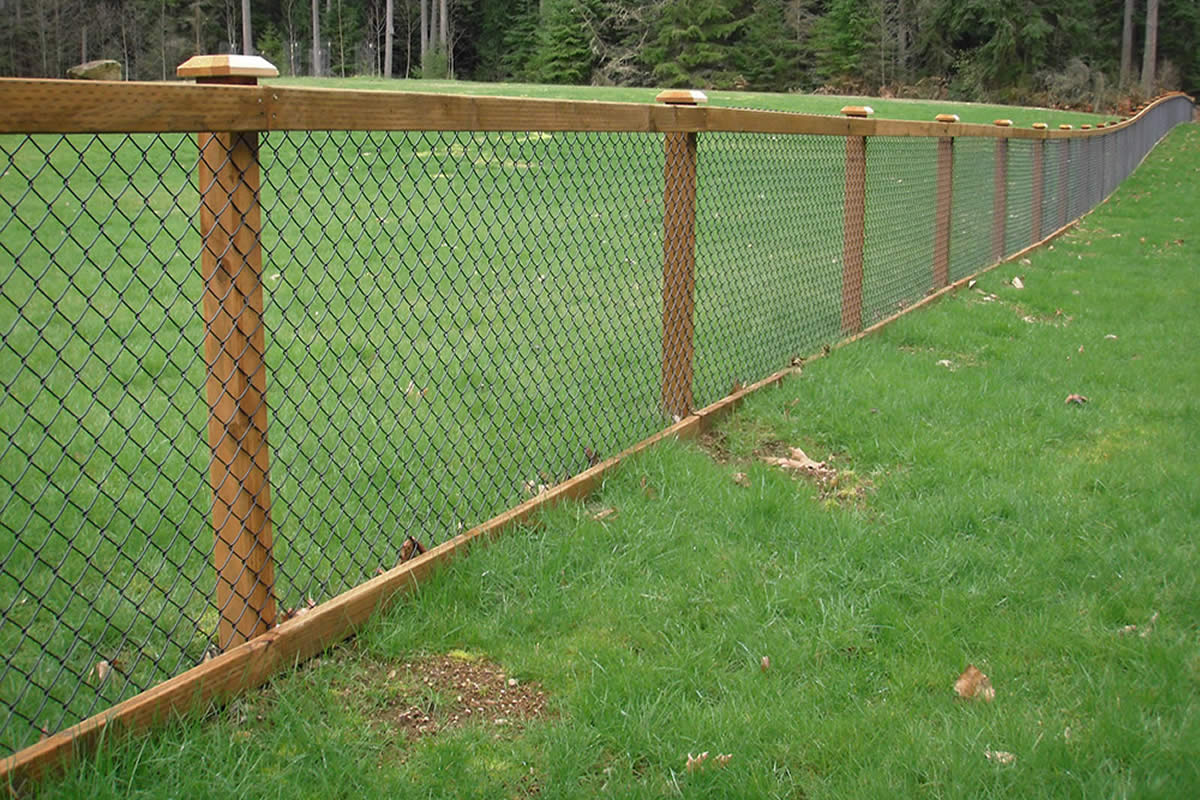 Having a fence around your property is one of the major investments a homeowner will embark on. However, many factors affect the overall amount one will spend on installing a fence. This is a factor of the size of the property as well as the type of fence required. While we cannot always alter the size of the property, one could play around the type of fence available. There are various types of fence one can use. These fences vary in material, design, quality, and appearance. Aside...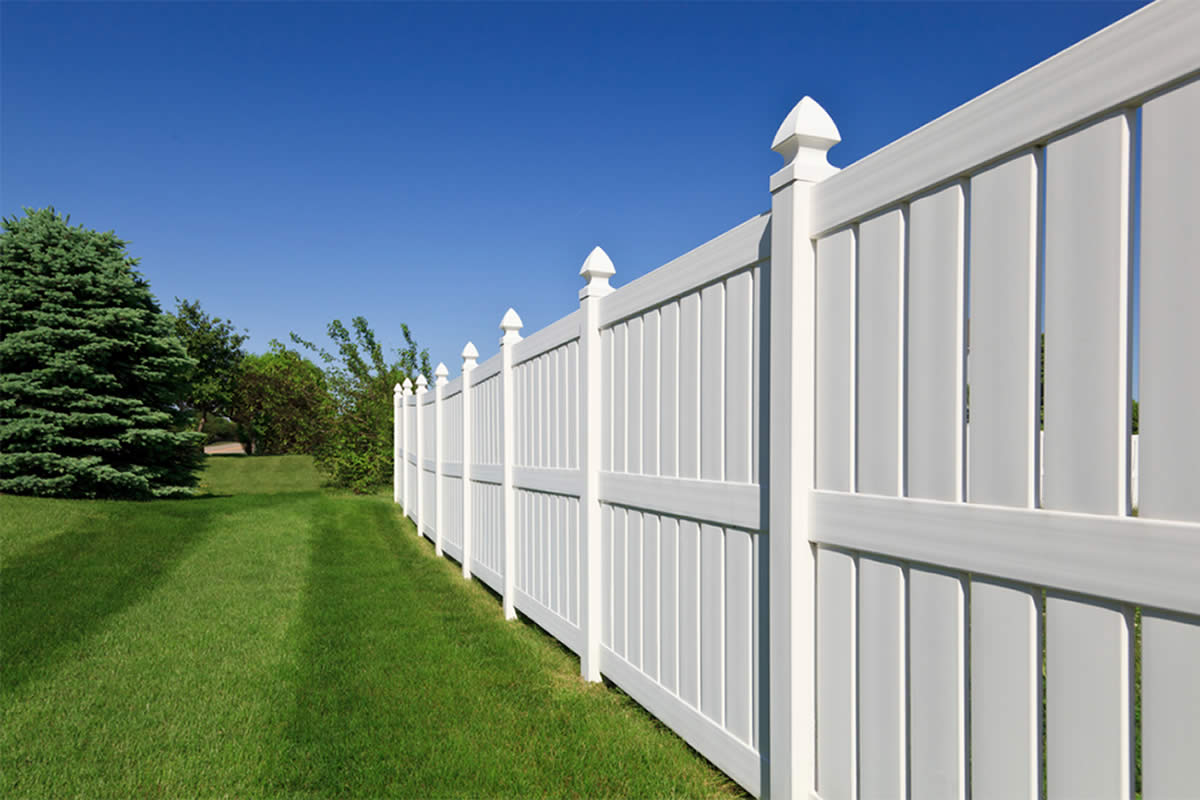 The fence is one of the most important parts of a property. It is a good way to improve the curb appeal of a property. There are many reasons one can choose to have a fence: keeping pets in check, demarcating a property, aesthetic reasons, security and privacy reason. Whatever the need, it is important to guard against common errors that could conquer the real reason behind installing the fence. We discuss some of them below: 1. Failure to identify property Lines ...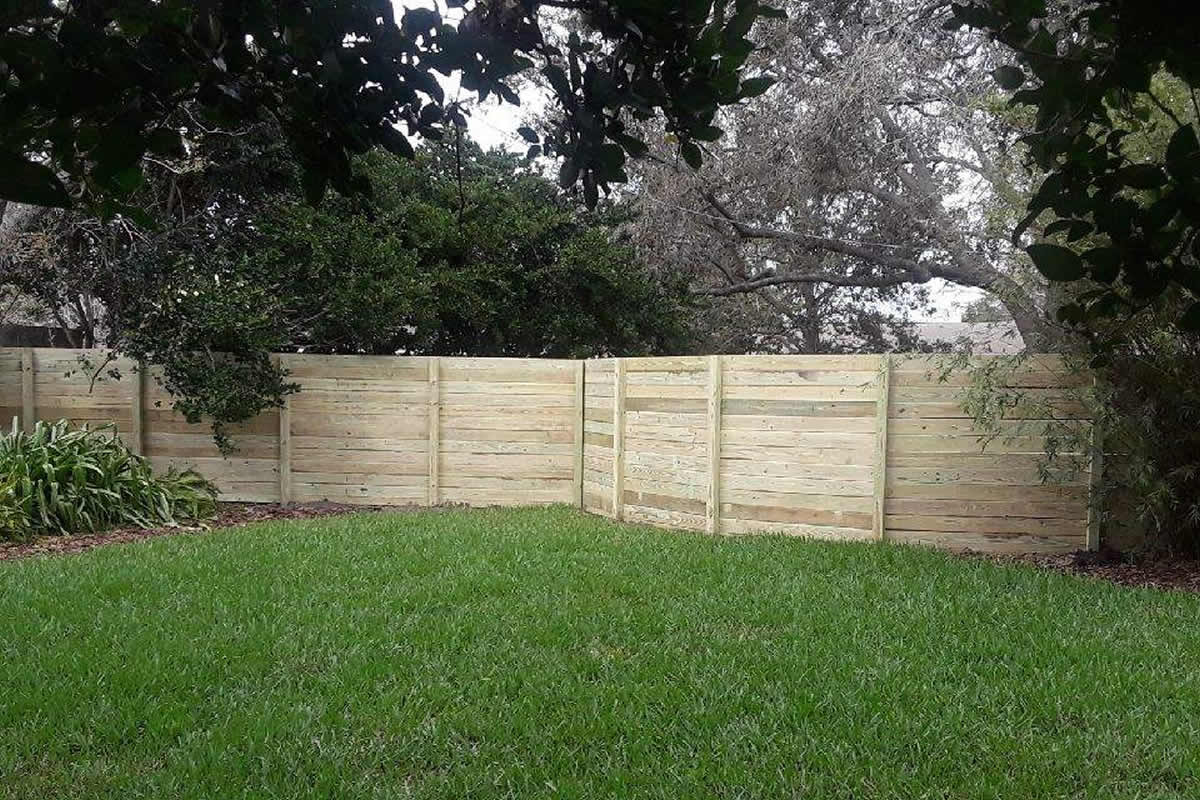 There are many homes that make use of wood fences because of its simple, warm and aesthetic appeal to most people. Wood is also a material that is resilient and easy to work with in many styles according to function and personal style. When a fence is well-maintained, it is able to make the property look even better than it actually is. The best part is that fence contractors in Debary recommend using wooden fences because they are actually one of the easiest type of fences to maintain and ke...
Wrought iron is one of the long-lasting materials that can be twisted to many beautiful forms to create outstanding designs for fences. This same characteristic is what a wrought iron fence has to offer, it is beautiful and everlasting, but do not let rust get the best out of it because it would affect its beauty and reduce its longevity. How do you care for your wrought iron fence to maintain its firm and good look? Protection Proper protection of your fence f...
For every homeowner, installation of a fence serves as a worthwhile investment as they are capable of providing security, safety and aesthetic appeal to the home where they are installed. Nevertheless, they need to be maintained, but when neglected and left unattended to, it is a common occurrence to see them wear out rapidly and before you get to know they are out of shape and fence owner would start talking about repairing or replacement with the help of a fence contractor in Deba...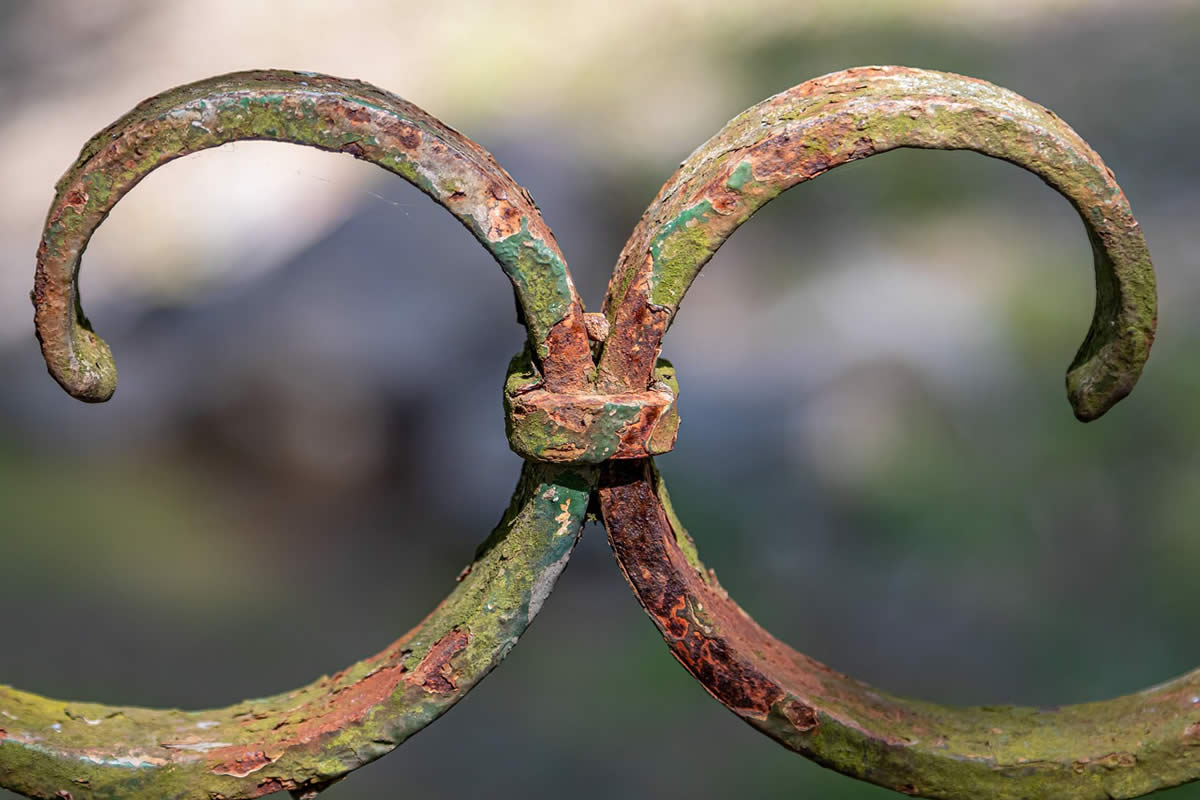 Fencing is initially meant to last just like when erecting a building. And fence installers or fence owners think that their fences will last as long as the building. This is however not the case most of the time. But, when removing a fence becomes unavoidable, the process and techniques could be hazardous, timely and costly. However, whether you have space, you want to open, or you wish to remove completely, here are five unique tips to ease and fasten your removal of the old fence...
What are the Standards and the Right Materials?
Before starting any construction work on a garden or house fence, you must check with the town planning department of your municipality to know the rules in force in your area. you must comply with general standards. Is the municipality requirement important? The completion of a fence does not require the granting of a building permit. On the other hand, the obligation to file a declaration of work can appear in the PLU of your community and you will not be able to derog...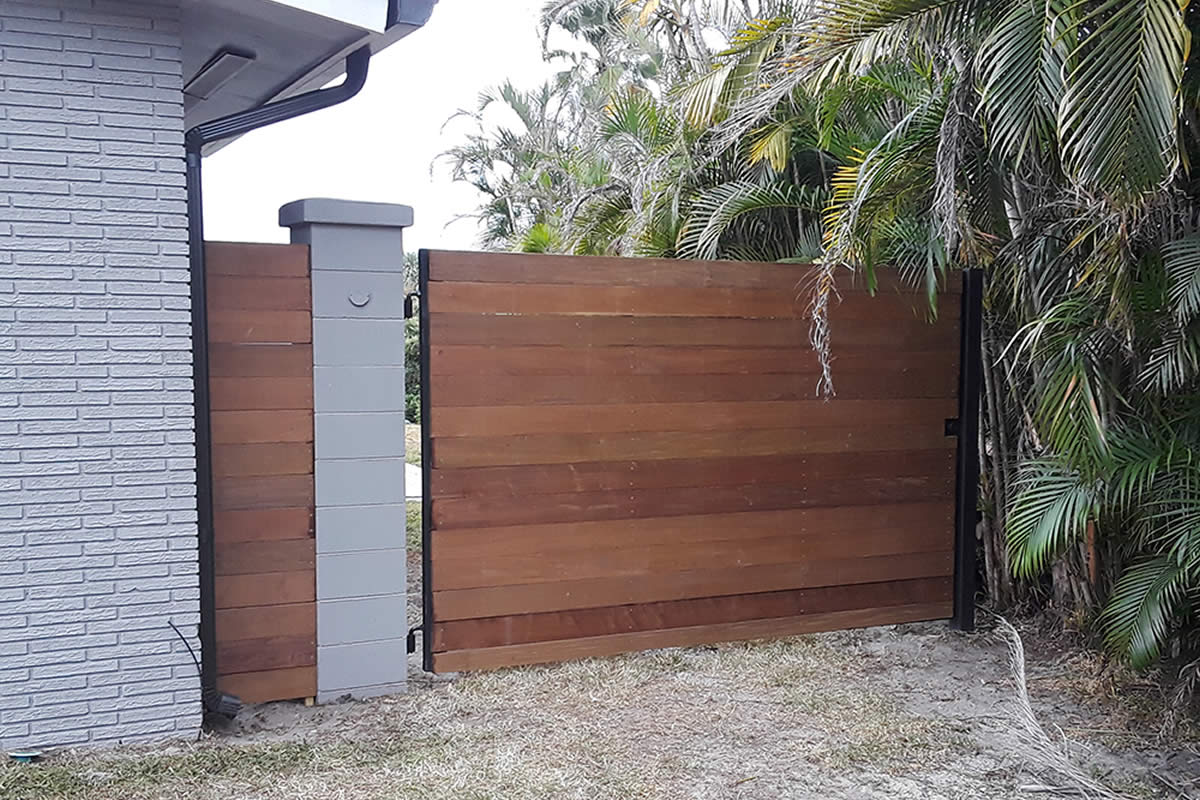 Installing a composite fence does not require more or less work than installing a traditional fence. The main factor that would make it easier, is that you can purchase composite fence material in prefabricated segments or sections, which can easily be mounted to your main stabilization fence messages. You'll want to make sure your fence posts are properly treated and covered to prevent runoff from rotting over time at the base. Your fences should be easily mounted to these posts once the...
A fence is an element that allows both to demarcate and secure a private area. For a fence to play its role perfectly, it is important to maintain it well, and the actions to be performed depend on the materials of which it is made off. Hence, we provide some tips for you depending on the characteristics of the fence. Maintenance of a wooden fence Even if the wood that composes a fence is generally subject to a preventive treatment, it is advisable to regularly...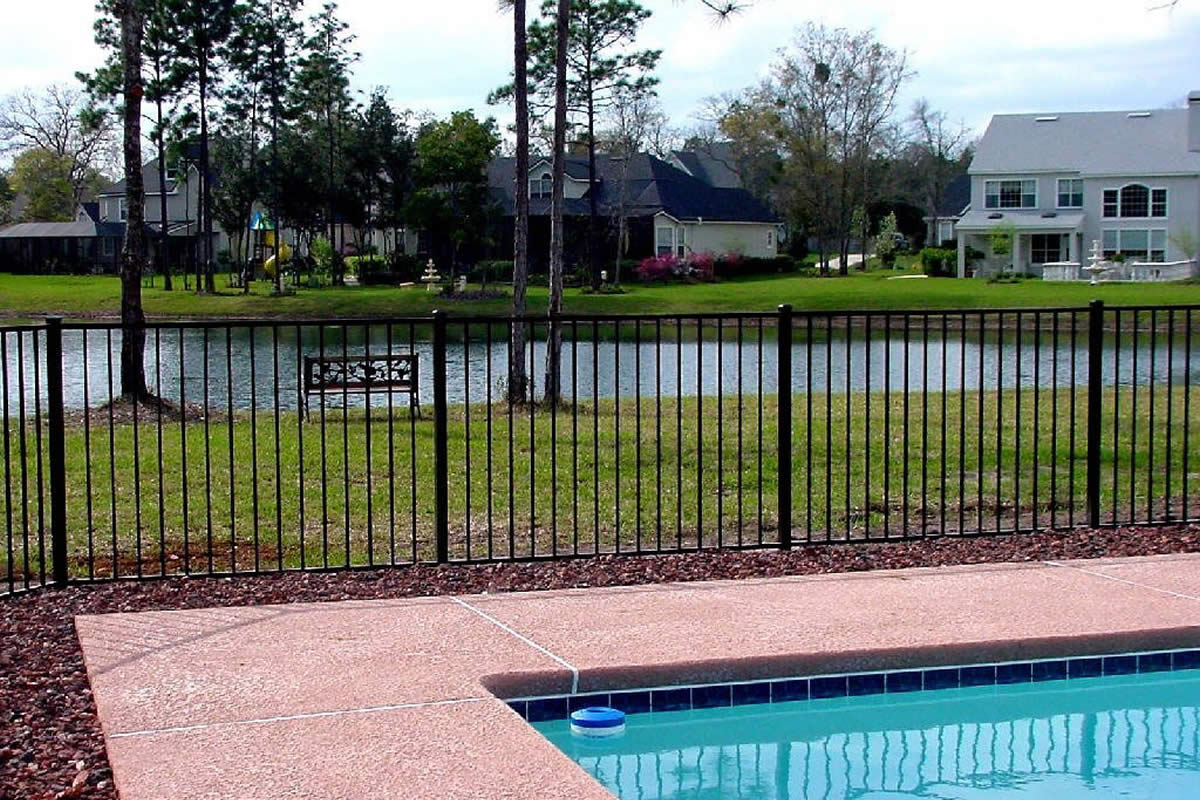 When we finally have a house to buy or rent, we like it to be distinguished from the others. That has the best facade, the most beautiful garden, the most original design and the best aspect above all, we like to identify our possessions, and for that there are demarcations that separate our houses from those of neighbor, but it is also important to separate our house from the rest of the street. And that's when fencing comes in. There are different materials, which will help us...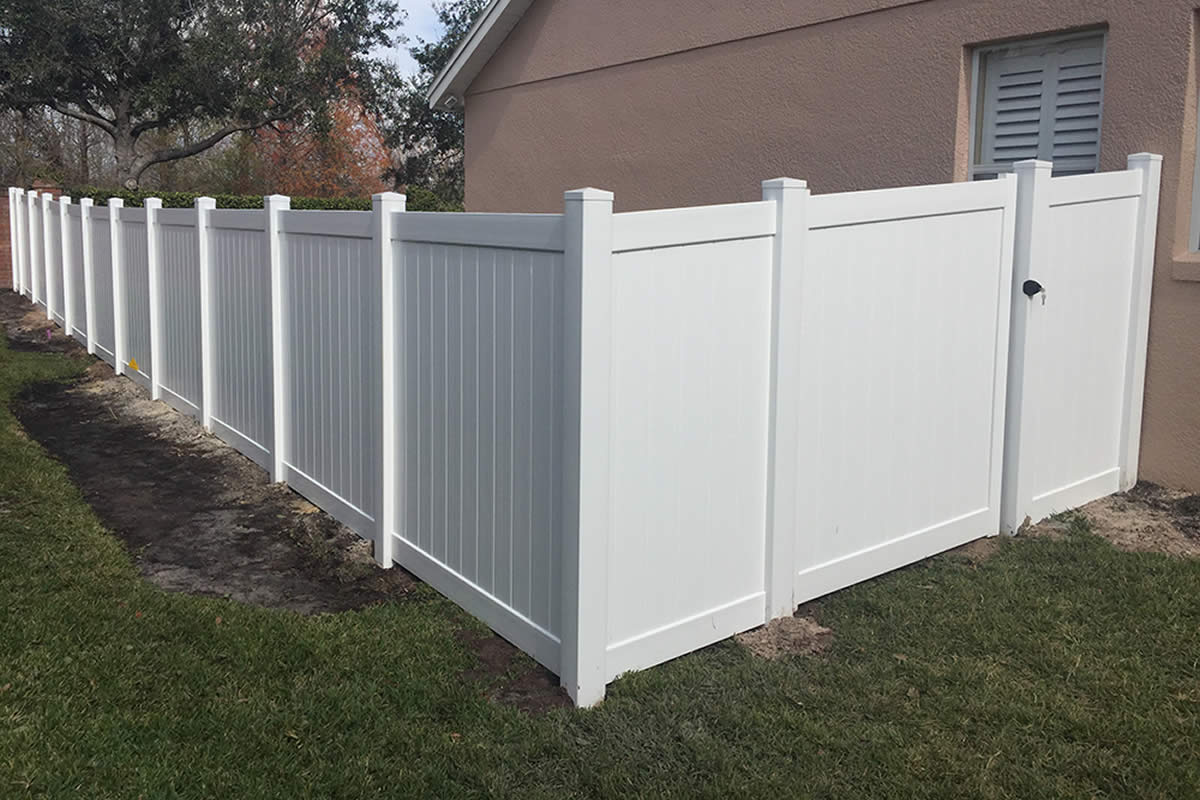 Garden and yard fencing can offer solutions to privacy and boundary issues. However, fencing does more than that, it supports planters, keeps certain crops and plants under control, displays decorative pieces and serves as a backdrop for garden beds. And finally, it brings an aesthetic feel to your outdoor spaces. Fence Contractors in Debary would not hesitate to present to clients these options during their consultation. Fence contractors in Debary often research into the right mat...
We commonly see many home improvement projects put on hold during winter months. But is fence installation one of these projects? Absolutely not! So, if you are seeking to add a reasonable measure of privacy to your home which includes fence installation during winter, then you should not worry so much about the weather if it's long overdue or imperative that you get a fence up. The weather is something that fence installers in Debary take into consideration during this period...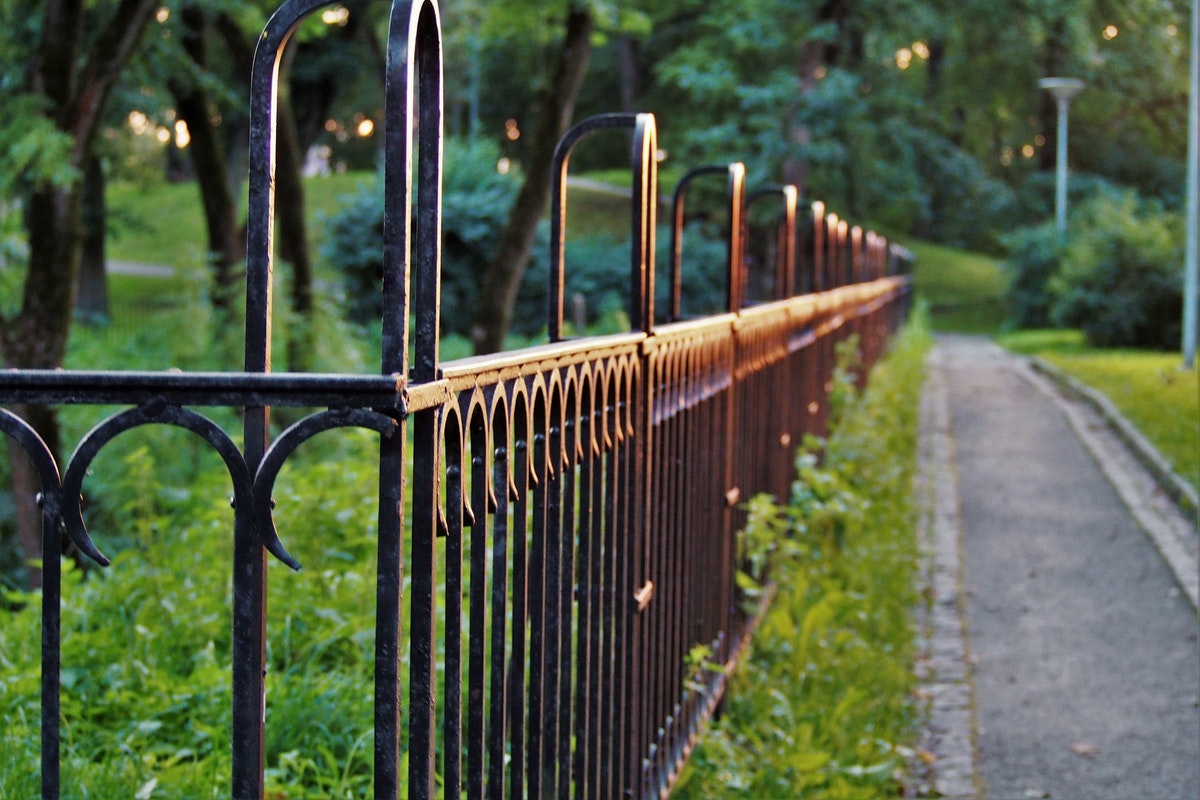 Constructing a fence can enhance your home's appearance and enhance your privacy. However, there are some important things to know before deciding to construct one. There are many fence contractors in Debary who understand that what you would need to put in place before deciding to build or install a fence. However, as a homeowner, you should also know so that it would help inform your decision before you hire a contractor to construct a fence for you. 1. Be sure of...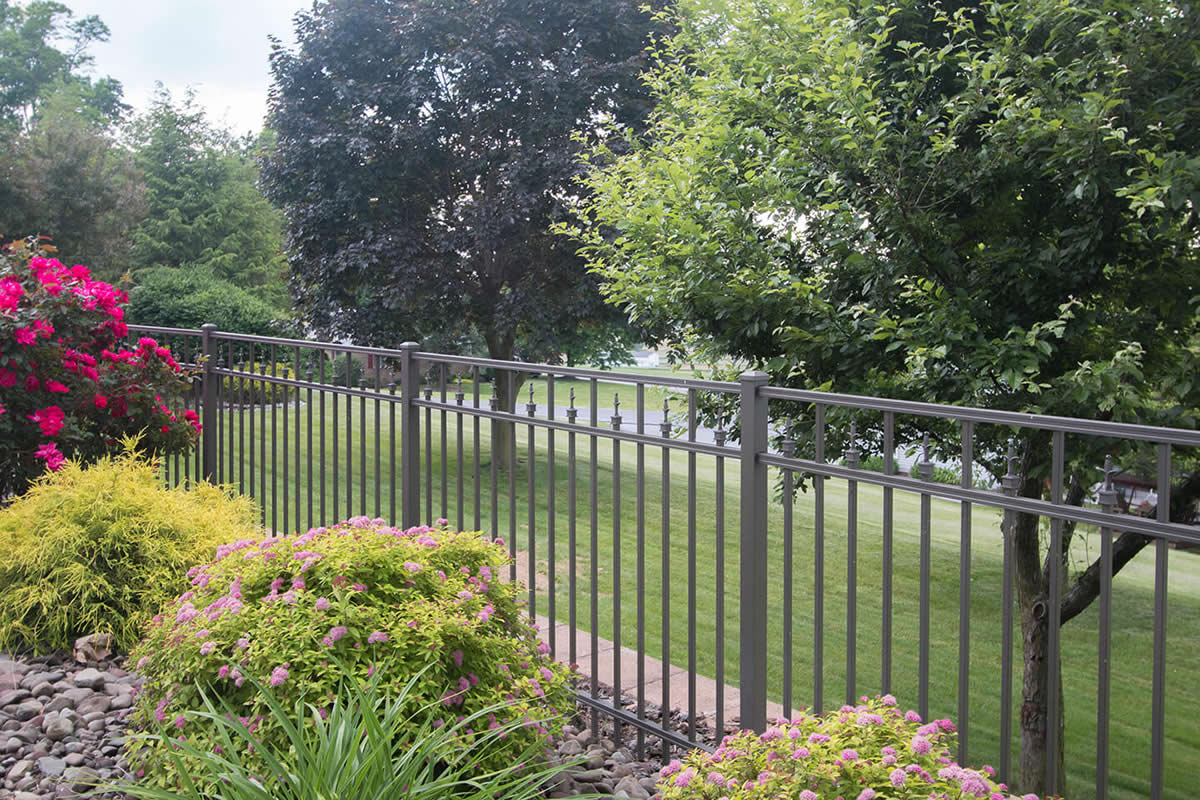 One of the hallmarks of fence installers in Debary is ensuring that their constructions match up with the client's need for constructing a fence. Many clients are not particularly sure about why they really need to install a fence, as a result of this, many contractors end up doing a poor job or one which eventually turns out not to be necessary. Are you considering installing a fence around your home? Here below are five reasons why you should consider hiring a fence installe...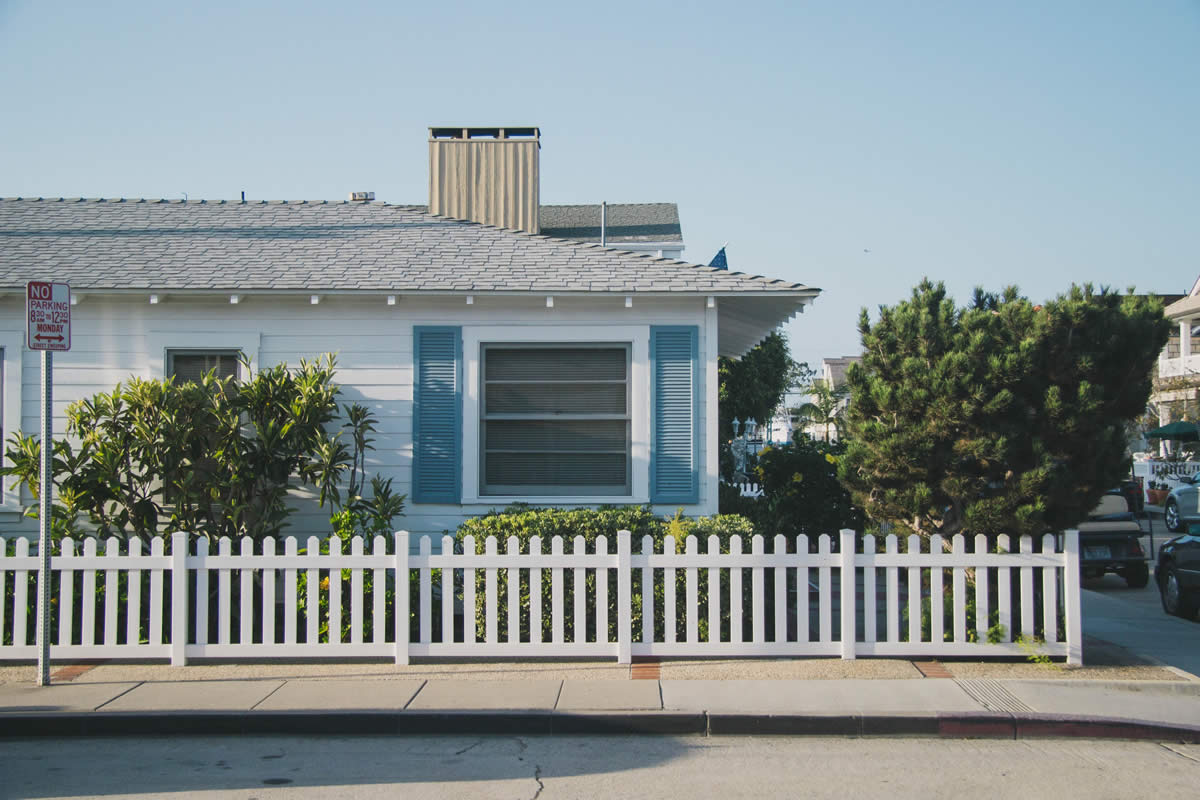 Have you been speaking in fence installers in Debary about installing a new fence on your property that you just acquired, or you want to improve your existing fence? It is in your legal rights to build a new fence, but you should also understand that there are some rules of social etiquette to maintain when building a new fence. This is to ensure that you are not breaking any municipal or homeowners' society law and avoiding possible issues with your next-door neighbor. There...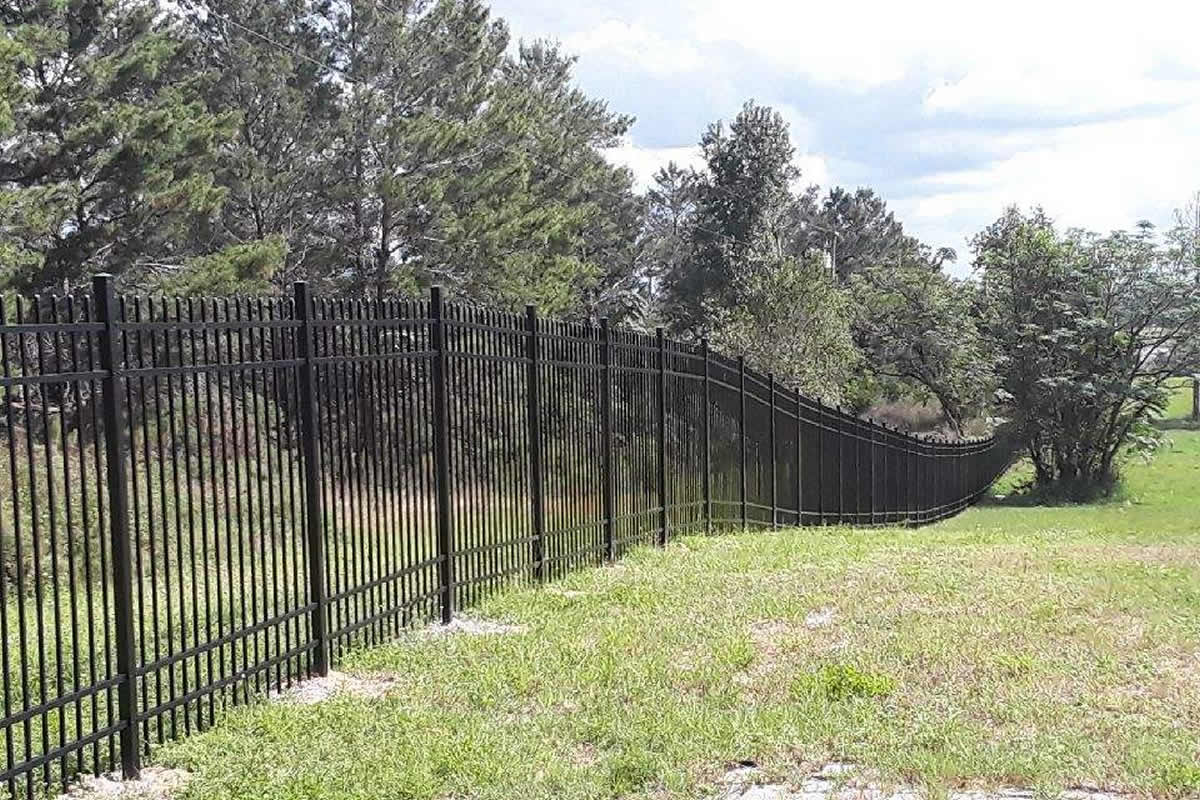 Fences are the first thing that anyone coming to your house or farm or school will see and so you need to put some thought into what kind of fence that you want around your house. Given that there are many types of fences available at your local hardware store for you to buy, you should give some thought into what works best for you. Why do we even go through the stress of getting fence contractors in Debary to put up fences around property? There are many reasons for this as we wil...