Which Types of Fencing Will Last the Longest?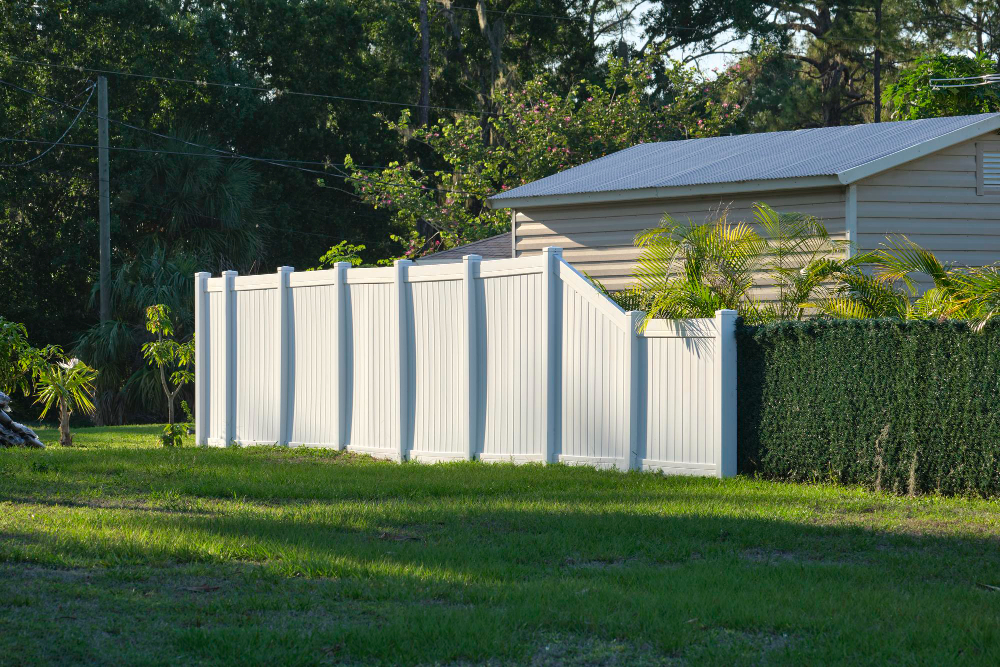 Installing a fence is a big investment for your property, and you want to make sure it lasts for as long as possible. After all, you don't want to have to replace your fence a few years down the line and go through the hassle and expense all over again. But with so many different fencing materials to choose from, it can be tough to know which types of fencing will last the longest. In this blog post, we'll take a closer look at the most durable fencing materials on the market, so you can make the right choice for your property's needs.
1. Vinyl Fencing
Vinyl fencing is a great choice for those looking for a low-maintenance, long-lasting option. Vinyl fences are made from PVC plastic, which is incredibly durable and resistant to most weather conditions. They won't warp, rot, or splinter like wood fences, and they're less likely to dent or scratch than aluminum or steel fences. Plus, they come in a variety of colors and styles to fit your aesthetic preferences.
2. Aluminum Fencing
If you're looking for a fence that's both stylish and long-lasting, aluminum fencing might be the right choice for you. It's one of the most durable fencing materials out there, withstanding even harsh weather conditions with ease. Aluminum fences won't rust like steel fences, and they're lightweight and easy to maintain. Plus, they're available in a variety of styles and finishes, so you can customize your fence to your liking.
3. Chain-Link Fencing
Chain-link fencing is a classic choice for those looking for a durable and affordable option. While it might not be the most aesthetically pleasing material, it's incredibly sturdy and long-lasting. Chain-link fences are made from galvanized steel, which prevents rust and corrosion. It's also easy to repair and maintain, making it a practical choice for large properties or commercial buildings.
4. Wrought Iron Fencing
Wrought iron fencing has been a popular choice for centuries, and for good reason. It's an elegant and durable material that can last for decades with proper care. While it requires some maintenance to prevent rust, when kept in good condition, wrought iron fences can withstand harsh weather conditions and even mild impact. They're a great choice for those seeking a fence that adds value to their property and makes a statement.
5. Cedar Wood Fencing
While wood might not be the most durable material on the list, cedar wood is known for its natural rot-resistance and can last for years if properly maintained. Cedar fences can weather well in most conditions and have a classic, natural look that's hard to replicate with other materials. They do require more upkeep than other fencing materials, like staining and sealing, but the end result can be well worth the effort.
Conclusion
In conclusion, the most long-lasting types of fencing materials are vinyl, aluminum, chain-link, wrought iron, and cedar wood. Of course, each material comes with its own advantages and disadvantages, so it's important to assess your property's needs, budget, and aesthetic preferences when making a decision. No matter which material you choose, investing in a durable fence will pay off in the long run, providing security, privacy, and value for years to come. If you're looking for fence contractors in Ormand beach, FL, contact us at Byers Fence today and we'll guide you through the best materials and design for your fence.