Vinyl Fencing: Top Fence Choice for a Strict Budget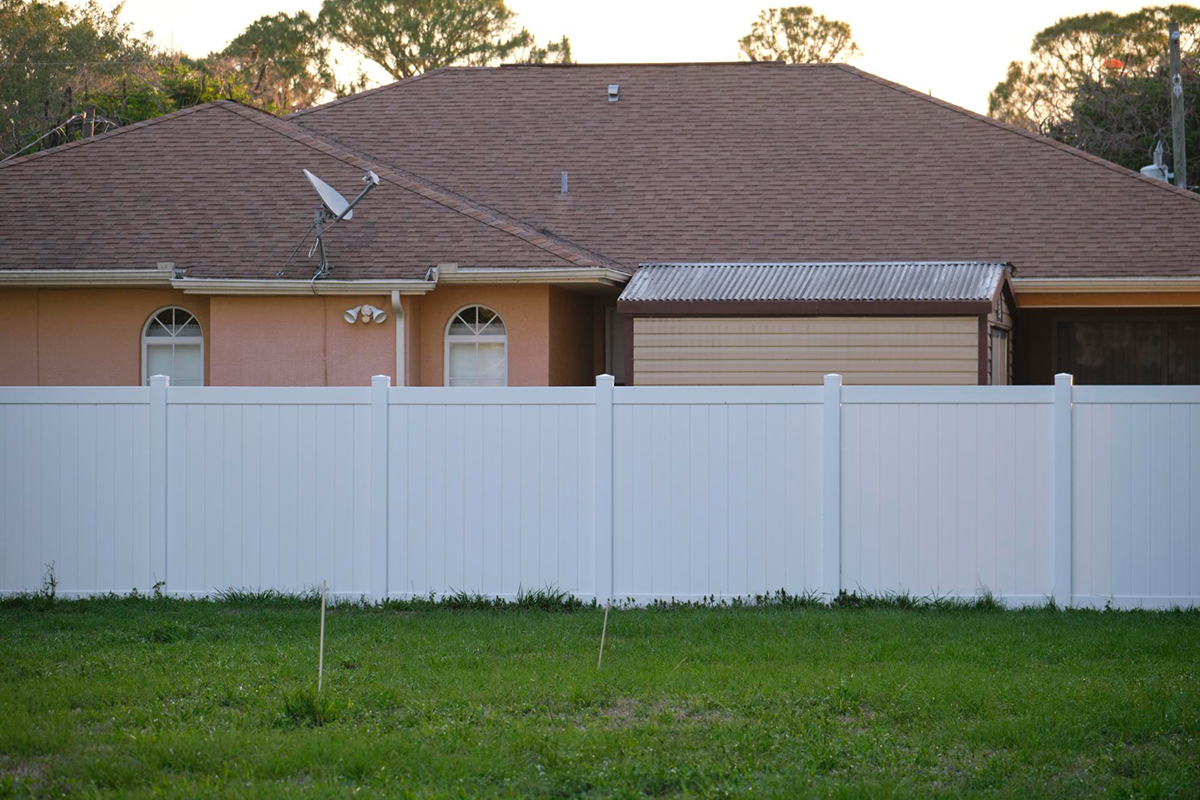 Fencing is an essential element that acts not only as a decorative aspect but also to enhance safety and privacy. However, the cost of fencing often proves troublesome for most homeowners, especially those sticking to a strict budget. If you're looking for an affordable fencing solution, then vinyl fencing is the perfect choice. In this blog post, we will delve deeper into vinyl fencing and know why it's the top fence choice for a strict budget.
1. Budget-friendly
Vinyl fencing offers an affordable alternative to other fencing options like wood, aluminum, and iron. Unlike wood, which may be more costly due to maintenance, vinyl fencing requires less maintenance, making it a cheaper alternative. Vinyl fencing is made of synthetic materials, making it less prone to rot, rust, and decay.
2. Durability
Vinyl fencing lasts longer with little maintenance, making it a durable and cost-effective choice in the long run. Unlike wood, which can be affected by adverse weather conditions, vinyl fencing is resistant to moisture and can withstand harsh weather conditions. The longevity of vinyl fencing also means that it offers a better return on investment as it will remain in good condition for years to come.
3. Versatility
Vinyl fencing is available in a broad range of colors, designs and styles, providing homeowners with numerous choices to pick and choose from. From sleek and modern designs to classic picket styles, there's a vinyl fence style that complements any home. Moreover, vinyl fences can be customized to specific heights, making it an ideal option for different applications.
4. Easy Maintenance
Compared to wood and metal fencing, vinyl fencing requires minimal maintenance. All that's needed is occasional cleaning with soap and water, and your fence will look as good as new. Vinyl fencing doesn't need staining, painting, or any other treatment to maintain its color and appearance. It's resistant to rotting, warping, and insects, making it a hassle-free fencing option.
5. Eco-Friendly
Vinyl fencing is an eco-friendly fencing option as it's made from recyclable materials. Moreover, its longevity means that it doesn't require frequent replacement, reducing unnecessary waste. Vinyl fencing also doesn't need chemicals for maintenance, making it an eco-friendly alternative to pressure-treated wood.
Conclusion
Vinyl fencing proves to be an excellent option for homeowners looking for a cost-effective and durable fencing solution. It requires less maintenance, lasts longer, and is available in a broad range of styles and designs. If you're looking for fence contractors in New Smyrna Beach, FL, Contact Byers Fence today to schedule an appointment and get quality vinyl fencing services.