Transform Your Home with the Right Fence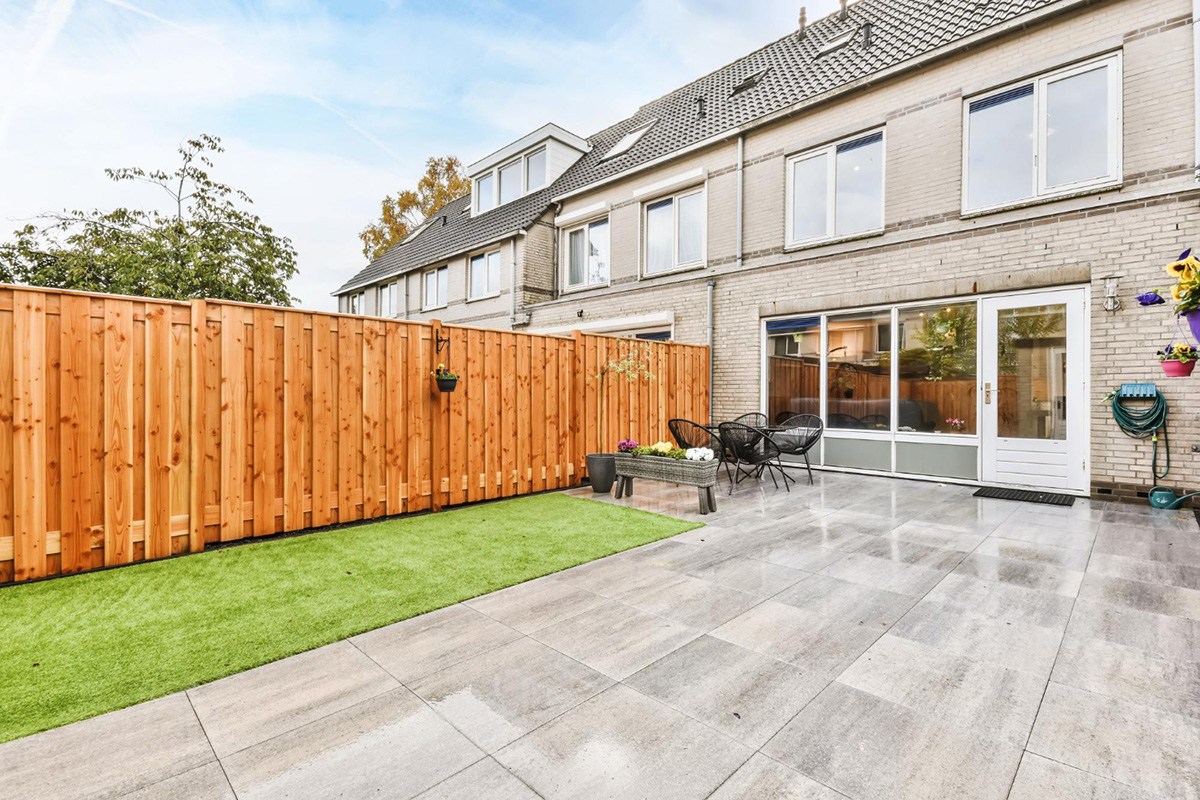 Your home is more than just a place to sleep – it's an extension of your personality, interests, and taste. Whether you're looking to add some curb appeal, boost the value of your property, or simply increase your home's security, a fence can help. The right fence can completely transform your property, creating a safe and welcoming haven that you'll love coming home to. In this post, we'll discuss how the right fence can add curb appeal to your home and why you should consider contacting Byers Fence for your fence needs.
1. Enhance the Appearance of Your Property
The beauty of fences is that they come in a wide array of materials, designs, and styles, providing homeowners with the ability to customize their fences to match their tastes and preferences. A well-designed and well-placed fence can enhance the appearance of your property by adding a touch of elegance and charm. A classic white picket fence can evoke feelings of nostalgia, while a sleek, modern aluminum fence can add a touch of urban sophistication. No matter what style you prefer, it's essential to choose a fence that complements your home's architecture and style.
2. Increased Security and Privacy
A fence will not only add to the aesthetic appeal of your property but will also increase your home's security and privacy. A fence that is properly installed provides an added layer of protection and deters potential thieves and intruders from trespassing on your property. Additionally, a fence can serve as a physical barrier between your property and your neighbors, providing your family and pets with an added sense of security and privacy.
3. Boost Your Home's Value
If you're thinking about selling your home, a fence can add value to your property by enticing potential buyers and increasing the overall appeal of your home. Not all fences are created equal, however, so it's essential to choose a fence that blends with the style of your home and the character of your neighborhood. A fence that is both visually appealing and functional can make all the difference in boosting your home's value, so it is well worth investing in.
4. Low-Maintenance Options
One of the biggest misconceptions about fences is that they require a lot of maintenance and upkeep, but that simply is not true. Many fence manufacturers offer low-maintenance options that require little maintenance and care. A vinyl fence, for example, is an excellent low-maintenance option that requires no painting, staining, or sealing. All you need is a simple wash with soap and water to keep it looking great.
5. The Right Fence Contractor Makes All the Difference
When choosing the right fence contractor, you want to work with a team of experts who can help you design and install the perfect fence to match your needs and vision. Byers Fence is the premiere fence contractor in Deltona, FL, providing top-quality fence installation services at affordable prices. With over five decades of experience, we've earned a reputation for our commitment to excellence, exceptional customer service, and attention to details. Our team is licensed, insured, and bonded, so you can trust that your fence will be installed correctly and efficiently.
Conclusion
Your home is an expression of who you are. A well-designed fence can transform your property into a haven of style, security, and privacy. At Byers Fence, we understand that your fence is more than just a physical barrier; it's an investment that adds value to your property and enhances your quality of life. Whether you're looking for a classic wooden fence, a modern aluminum fence, or a low-maintenance vinyl fence, our team of experts can help you create the perfect fence to match your unique needs and vision. If you're looking for fence contractors in Deltona,FL, Contact us today to schedule an appointment and let us help transform your property into the home of your dreams.