Top Reasons to Consider Vinyl Fencing for Your Property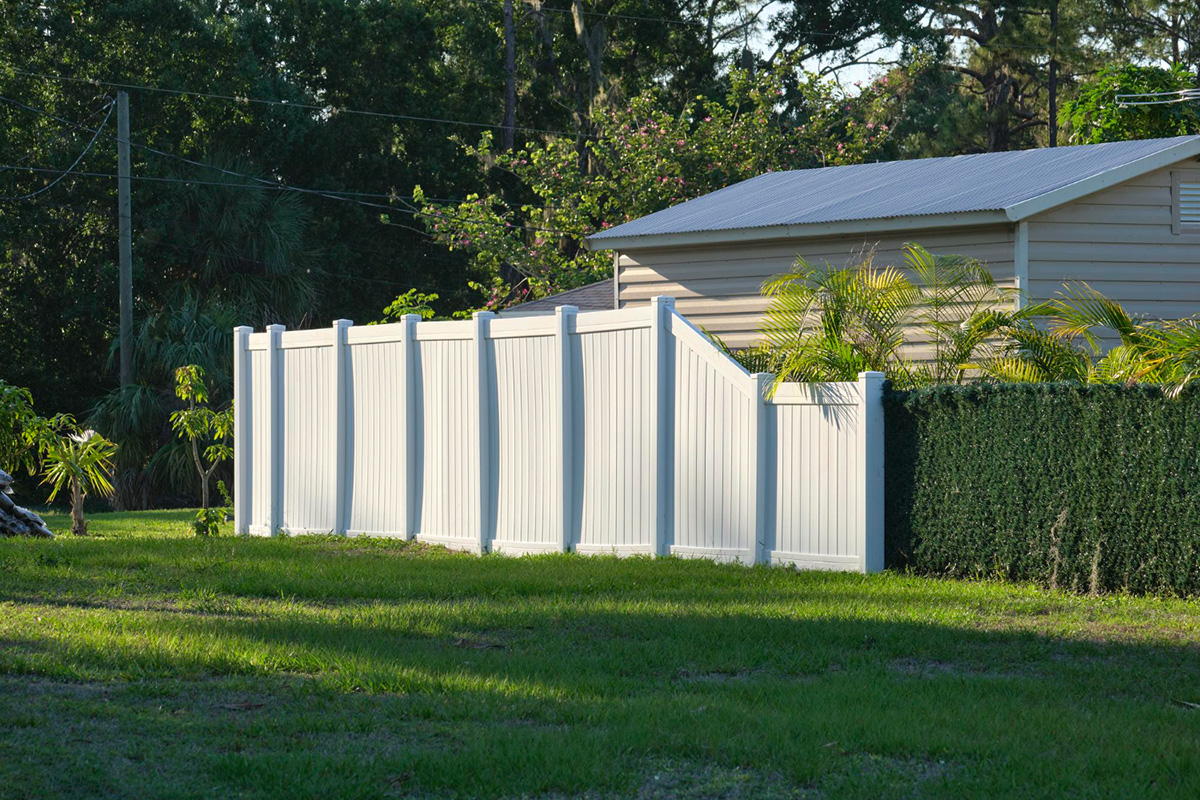 Deciding on the right fence for your property can be a daunting task. With so many options available in the market, it's tough to determine which is the best for you. But if you're looking for a fence that is both durable and low-maintenance, then vinyl fencing might just be the right choice for you. In this blog post, we'll discuss some of the top reasons why you should consider vinyl fencing for your property.
1. Durability and Strength
Vinyl fencing is known for its strength and durability. Unlike wood fencing, vinyl fencing doesn't rot, warp, or splinter. Its strength makes it a great choice for areas that experience harsh weather conditions like Debary, FL. Vinyl fencing is also resistant to pests and insects, making it a great choice for homeowners who want a fence that will last long without requiring frequent maintenance.
2. Low Maintenance
Vinyl fencing is incredibly low-maintenance compared to wood or metal fencing. Once installed, it only requires occasional washing to keep it clean and looking new. You won't need to worry about staining, painting, or replacing your fence anytime soon. In the long run, this can save you a significant amount of time and money.
3. Versatility
Vinyl fencing comes in various styles, designs, sizes, and colors, making it a versatile option for any property. Whether you're looking for a traditional picket fence or a modern privacy fence, vinyl fencing has got you covered.
4. Environmentally Friendly
Vinyl fencing is environmentally friendly because it requires less maintenance and lasts longer than traditional wood fencing. This means less waste in landfills, fewer resources being used to produce new fences, and a reduced carbon footprint overall.
5. Affordability
Vinyl fencing is an affordable option compared to other fencing materials like wood or metal. While the cost of installation may be slightly higher than other materials, the long-term savings in maintenance and repairs will offset these initial costs.
Conclusion
In conclusion, choosing a fence for your property is a crucial decision, and vinyl fencing should be at the top of your list. With its durability, low maintenance, versatility, and affordability, vinyl fencing is an excellent choice for any property. If you're looking for fence contractors in Debary, FL, then contact Byers Fence today to schedule an appointment. We'll help you decide on the right vinyl fencing for your property and provide you with expert installation services. Invest in a vinyl fence today, and you'll enjoy its benefits for many years to come.