The Toughest Fencing Materials for a Stronger Security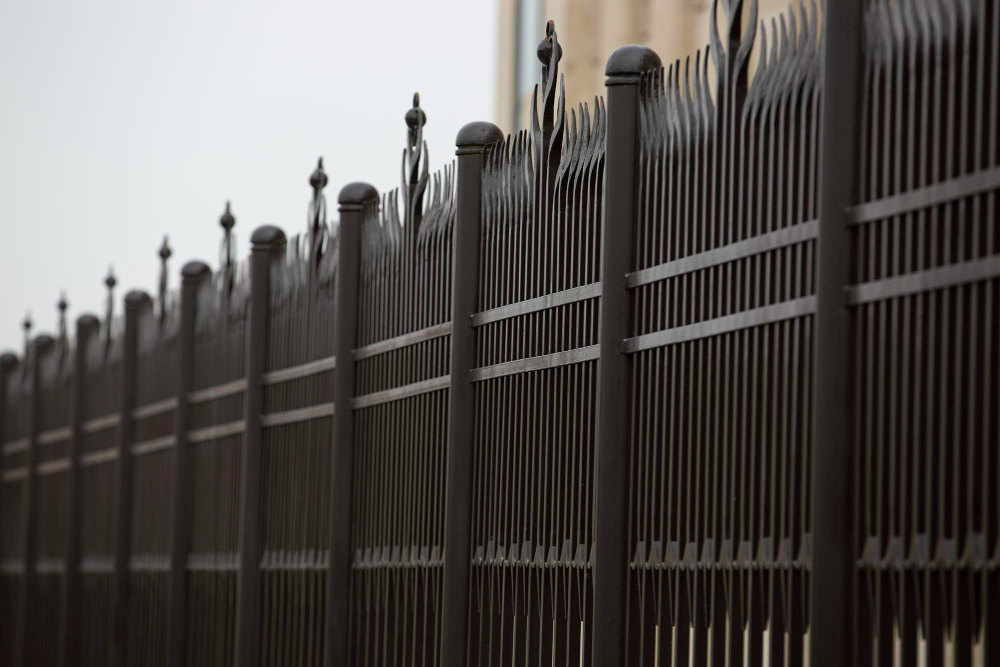 Installing a fence around your property has many benefits, including added security, privacy, and improved aesthetics. However, not all fences are created equal. There are different fencing materials available, each with varying degrees of durability and strength. Knowing the toughest fencing materials available can help you make an informed decision when it comes to choosing a fencing material for your property. In this post, we'll explore the toughest fencing materials and their unique features to help you decide which fence is best for your needs.

1. Steel Fencing
If you're looking for a fence with maximum strength, then steel fencing is the way to go. Steel is one of the toughest materials available, and it can withstand heavy impact and resist corrosion. Steel fencing is ideal for high-security areas, such as prisons, military facilities, and government buildings. Steel fences can also be customized to suit your specific needs, such as adding sharp spikes or anti-climb features.
2. Aluminum Fencing
Aluminum may not be as strong as steel, but it is still one of the toughest fencing materials available. Aluminum is resistant to corrosion, rust, and weather elements, making it ideal for harsh climates. In addition, aluminum is lightweight, which means it's easy to install and maintain. Aluminum fencing is undoubtedly an excellent choice for enhancing your home's security.
3. Wrought Iron Fencing
Wrought iron fencing has been a popular fencing option for centuries. It's a combination of iron and carbon, making it strong and durable. Wrought iron fencing can resist corrosion and lasts for decades when well-maintained. Another benefit of wrought iron fencing is that it can be customized to include intricate and decorative designs that enhance the aesthetic appeal of your home.
4. Chain Link Fencing
Chain link fences are the most common type of fencing material used in residential and commercial applications. Chain link fences are made up of interlocking steel wires that provide excellent visibility and protection. Chain link fences are commonly used in public stadiums, schools, and parks because they are durable and require minimal maintenance.
5. Vinyl Fencing
Vinyl is a synthetic fencing material that imitates wood, but is much stronger and can withstand harsh weather elements. Vinyl is resistant to moisture, rot, and insect infestation, making it an impervious fencing material. Vinyl is a popular substitute for wood fencing because it requires minimal maintenance, while still providing the same aesthetic appeal as wood.
Conclusion
Choosing the right fencing material for your home or commercial property is an essential decision that requires careful consideration. Steel, aluminum, wrought iron, chain link, and vinyl are the toughest fencing materials available today. Each fencing material has its unique features, benefits, and drawbacks. By evaluating your security needs, aesthetic preferences, and maintenance requirements, you can select the right fence that meets your specific needs. Whatever fencing material you choose, make sure it meets your expectations and exceeds your standards for durability, strength, and security. If you're looking for fence contractors in Sanford, FL, contact Byers Fence today to schedule an appointment.