The Perfect Fence for Your Pool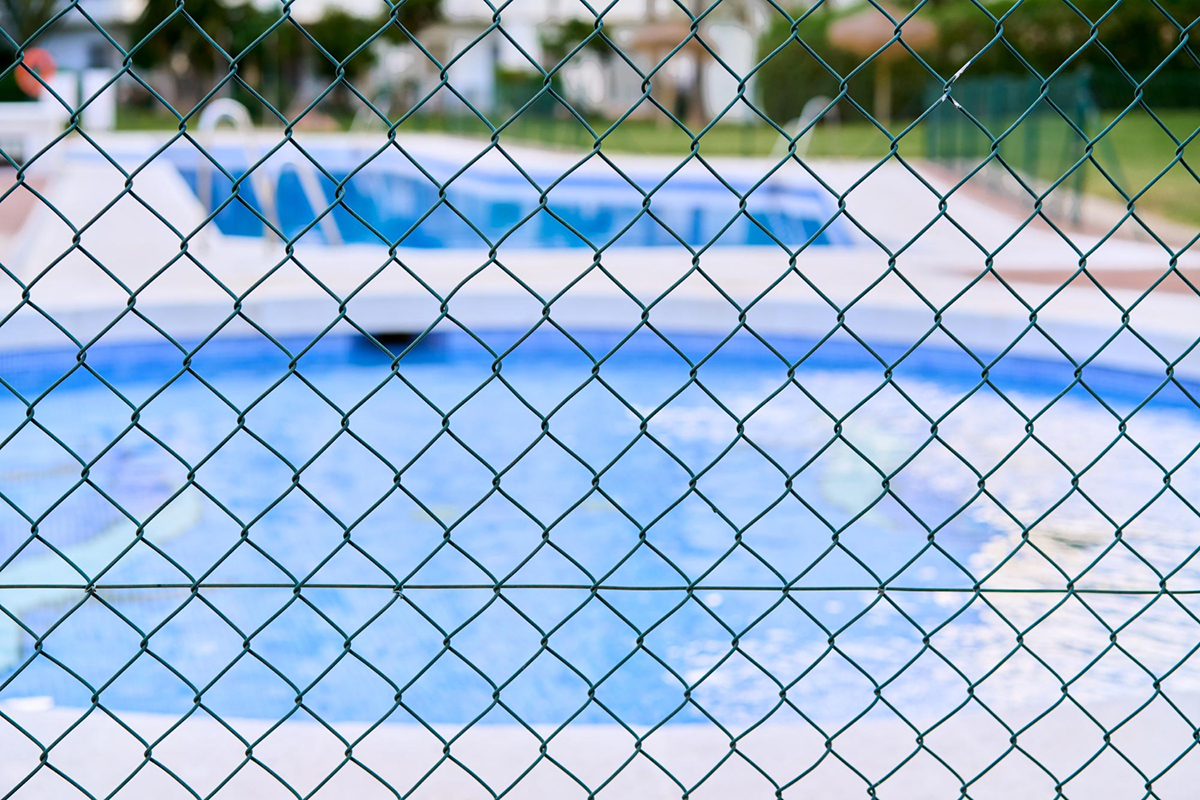 Pools are a delightful addition to any home, providing a place of relaxation and recreation for the entire family. However, with a pool comes the responsibility of ensuring that everyone is safe around the water. Installing a fence is a crucial step in pool safety that should not be overlooked. Not only is it a legal requirement in most areas, but it can also prevent accidents and potential tragedies. With so many fencing options available, it can be daunting to choose the perfect fence for your pool. In this post, we'll guide you through some factors to consider when selecting a pool fence and share some popular fence options to help you make an informed decision.

1. Safety Requirements
The primary objective of a pool fence is to prevent unauthorized access to the pool area. Therefore, safety should be your top priority when selecting a fence that complies with your area's regulations. Every locale has different safety codes and building standards, so you need to research your local requirements for pool fencing. Look for pool fence contractors with experience in your area, who can advise you on the types of fencing that comply with local regulations. Typically, pool fences must be at least four feet high and feature self-closing and self-latching gates that are out of reach of young children.
2. Aesthetics and Privacy
Your pool fence is not just a safety measure but also an aesthetic feature of your home. There are various options to choose from, so consider the design, materials, and colors that best complement your home's style. Also, consider whether you would like your pool area to be hidden from view or visible to your neighbors and passerby. For added privacy, you could opt for privacy fencing, louvered panels, or plant screens that not only offer privacy but also create a more natural look.
3. Durability and Maintenance
Your pool fence should not only be aesthetically pleasing but also withstand changing weather conditions and last for years. Factors to consider include the type of material used, maintenance routine, and the climate in your area. Some available durable pool fence materials include aluminum, wood, vinyl, and glass. Make sure to properly maintain your fence by washing it regularly and fixing any damages promptly.
4. Versatility
Fencing around your pool area doesn't have to be boring or standard. Think beyond the traditional steel or wood fencing options. Instead, choose from unique materials such as glass or wrought iron to create a modern or classic look. With the versatility of pool fencing, it's easy to create architectural interest or match your home's style and look.
5. Budget
There is a pool fence for every budget. While some fencing options may seem more expensive upfront, they may save you money in the long run. For example, high-quality aluminum fencing is more costly initially, but it requires minimal maintenance and lasts for years compared to a standard wood fence. Still, you can find a pool fence that won't break your bank by working with pool fence contractors who offer a variety of pricing options.
Conclusion
Choosing the perfect fence for your pool can seem daunting, but it doesn't have to be difficult. With careful consideration, you can choose a fence that fits your style, budget, and pool safety requirements. Byers Fence is a professional fence contractor in Deltona, FL. We'll help you select the fence that meets all your pool safety needs and ensures your family's peace of mind. Contact us today to schedule an appointment.