The History of Wrought Iron Fencing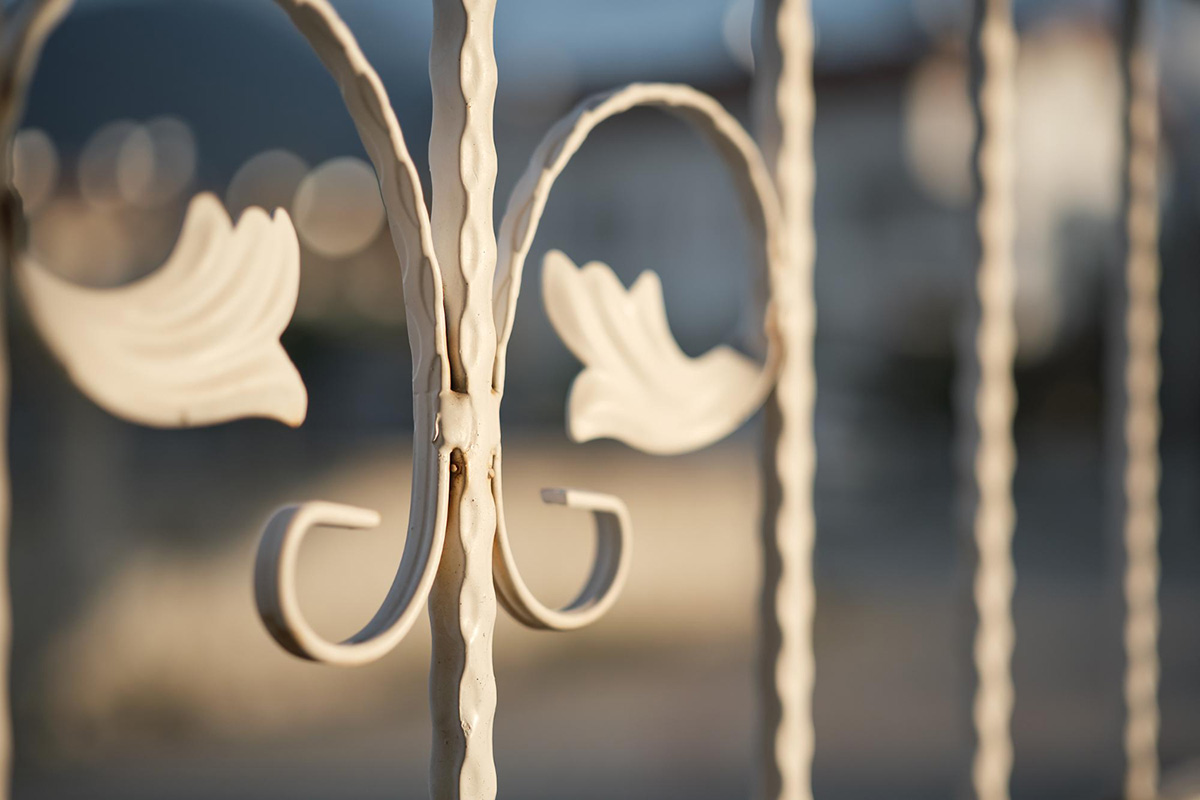 Fences have been around for centuries, and they have come in all shapes, sizes, and materials. From ancient stone walls to modern-day vinyl fences, the history of fencing is a fascinating subject. One of the most popular fencing materials is wrought iron, which has been used for centuries to create elegant and durable fences. In this article, we will explore the history of wrought iron fencing from its medieval origins to its modern-day popularity.
Medieval Origins of Wrought Iron Fencing
Wrought iron fencing has a long and storied history, dating back to medieval times when it was initially used for defensive purposes. It was primarily employed as a means to protect towns and fortresses from attacks by foreign invaders. Wrought iron proved a popular choice for fences due to its inherent strength, durability, and malleability, which makes it easy to bend and twist into intricate designs. The wrought-iron gates of the castles and villas of medieval Europe are still standing today, a testament to their strength and longevity.
Wrought Iron Fencing in Colonial America
Wrought iron fencing became an increasingly popular choice of fencing in the colonial era in America due to its beauty and durability. Many wealthy landowners in Virginia and South Carolina chose wrought iron fences to demarcate their properties. The intricate scrollwork and the tall spikes on top of the fencing served as both a practical and decorative solution. Wrought iron fencing was starting to become a symbol of wealth and status, and many modern-day gardens and estates pay homage to this classical design.
Wrought Iron Fencing in the Victorian Era
The Romantic era of Victorian England saw the extensive use of wrought iron fencing in private homes, public parks, and churches. The iron fences were designed with aesthetics in mind and became more ornate and decorative in style, with intricate scrolls, leaves, and floral designs. This use of wrought iron fencing also extended to the United States, where it became a popular choice among wealthy homeowners and businesses, due to the growing availability of the metal.
Wrought Iron Fencing Today
Today, wrought iron fencing is still a very popular choice for homeowners, along with aluminum and steel fences. The intrinsic durability and classic design of wrought iron fencing are still enjoyed by many, though there are some downsides to using this material. While being an elegant, ornamental and durable choice, wrought iron fencing may require more maintenance when compared to some other fence options. Regular painting to maintain the paint finish and treating the metal against rust are important steps to maintain the longevity of the fence.
Conclusion
In conclusion, wrought iron fencing has had a long and storied history dating back to medieval times. It has been used for defensive purposes as well as decorative reasons. The material has proven its strength, durability, and elegance. Nowadays, wrought iron fencing still stands as a popular choice amongst homeowners, and many seek to replicate the classical designs and aesthetics of the material for their homes. Your fence is an investment, and the materials you choose today will determine the look and feel of your property long into the future. Whether you seek to achieve the medieval, colonial, or romantic look, wrought iron fencing is always a solid choice. If you're looking for a fence contractor in New Smyrna beach, FL, contact us at Byers Fence today for your fencing needs.