The Great Debate: PVC vs Vinyl Fencing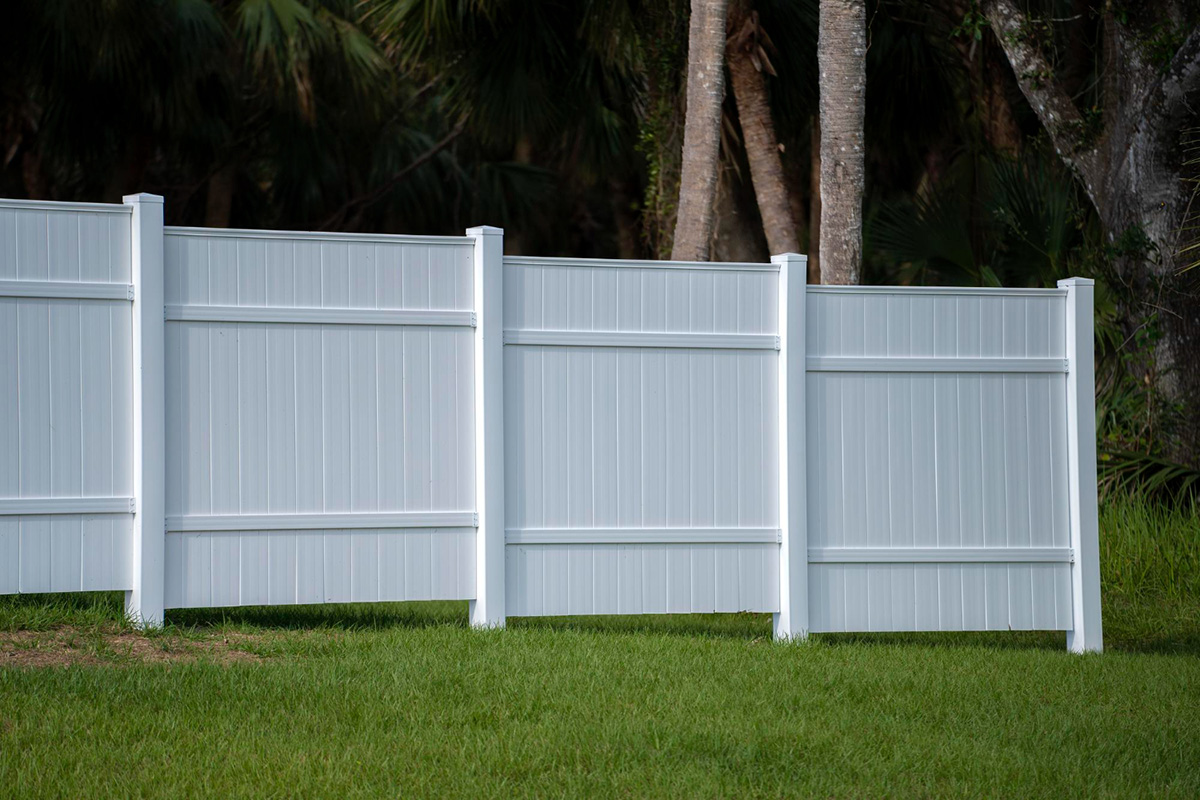 When it comes to choosing the right fence for your property, there are a lot of options to consider. One of the biggest debates in the fencing industry is whether PVC or vinyl fencing is the better choice. Both options offer many benefits, but it can be difficult to decide which one is right for your particular needs. In this blog post, we'll explore the pros and cons of each option so that you can make an informed decision when it's time to install a fence.
PVC Fencing
PVC, or polyvinyl chloride, is a type of plastic commonly used in pipes, medical devices, and clothing. PVC fencing is a popular choice for homeowners because it is affordable, lightweight, and easy to install. Perhaps the biggest advantage of PVC fencing is its low maintenance requirements. It never needs to be painted or stained, and it is resistant to fading, rotting, and insect infestations. On the downside, PVC fencing is not as durable as some other options. It can be easily damaged by wind, hail, and other extreme weather conditions, and it is not as strong as steel or aluminum fencing.
Vinyl Fencing
Vinyl fencing is a type of PVC fencing that is more durable and long-lasting than traditional PVC. It is made by adding certain additives to the PVC material, which enhance its strength and durability. Vinyl fencing is also available in various styles and colors, making it an excellent option for homeowners looking for a custom look. Like PVC fencing, vinyl fencing is low maintenance. It is resistant to UV damage, fading, and moisture, making it an excellent choice for high-traffic areas. On the downside, vinyl fencing is more expensive than PVC, and it can be challenging to install due to its weight.
Durability and Longevity
When it comes to durability and longevity, vinyl fencing is the clear winner. It can withstand more extreme weather conditions, including high winds, heavy rainfall, and direct sunlight, without sustaining damage. Additionally, vinyl fences are resistant to warping, cracking, and rotting, making them an excellent choice for homeowners looking for a long-lasting fence. PVC fencing, on the other hand, is less durable and not suitable for areas with high winds or substantial snowfall.
Cost
One significant factor that impacts homeowners' choice between PVC and vinyl fencing is the cost. PVC is a more affordable fencing option, and it is a popular choice for homeowners looking for an economical fence. However, as mentioned, it is less durable than vinyl, and it needs to be replaced more frequently. Vinyl fencing is more expensive upfront, but it can save homeowners money in the long term because of its durability and low maintenance requirements.
Conclusion
Both PVC and vinyl fencing are excellent options for homeowners looking for a low maintenance fence that is affordable and customizable. However, when it comes to durability, longevity, and overall quality, vinyl fencing is the clear winner. If you're still on the fence about which option is right for you, contact a professional fence contractor in Sanford, FL, like Byers Fence, to discuss your options and get a quote for your project. At Byers Fence, we offer a wide range of fencing options, including vinyl and PVC, and we can help you choose the right one to meet your needs and budget.