Protecting Your Home with the Most Durable Fencing Options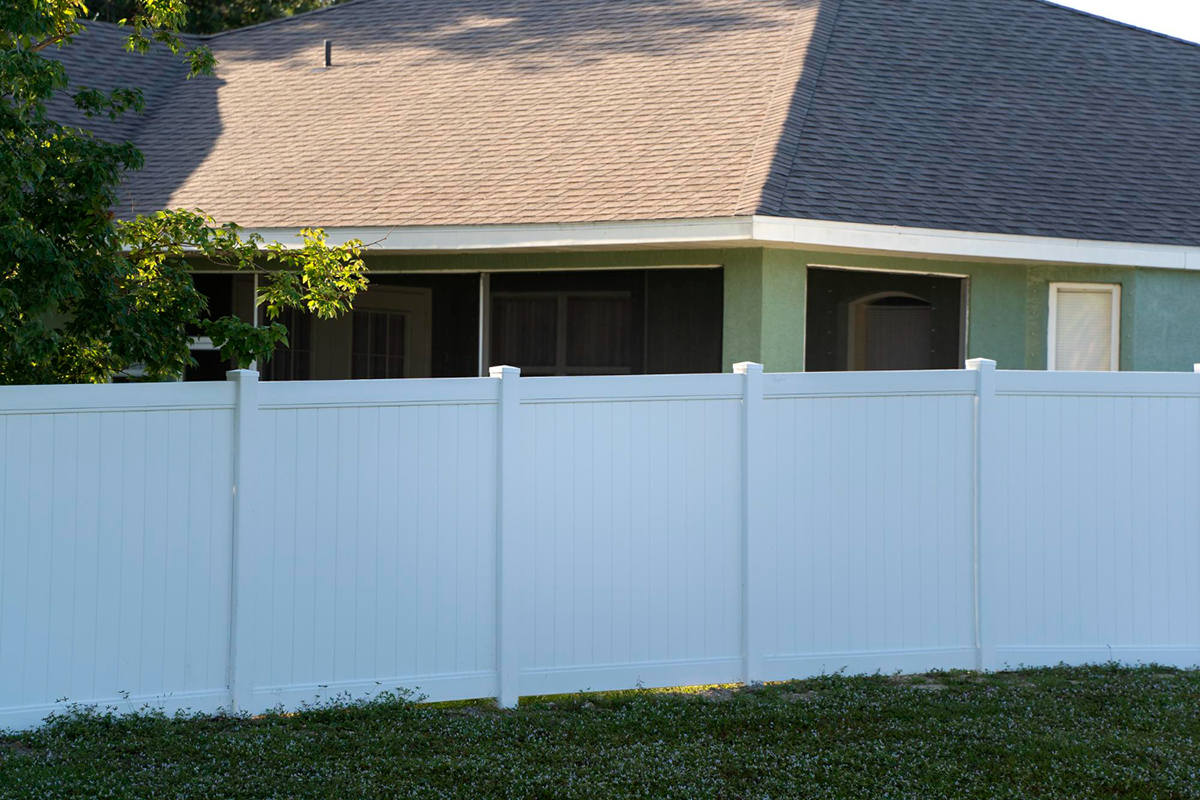 One of the most important aspects of owning a home is ensuring its safety and security. Putting up a fence provides a valuable way to protect your property, belongings, and family. However, choosing the right fencing type can be a daunting task, especially when durability is a crucial consideration. In this post, we'll discuss the most durable fencing options for your home.
1. Vinyl Fencing
One of the most popular fencing options out there is vinyl fencing. It is commonly referred to as PVC fencing and is made up of plastic and vinyl. One of the advantages of vinyl fencing is that it is virtually maintenance-free and can last as long as 30 years. This fencing type is also resistant to warping, fading, and rotting, which makes it an excellent choice for homeowners who want to keep their fence up for a long time.
2. Aluminum Fencing
Aluminum fences are another popular choice for homeowners who want a durable option that will last for an extended period. This fencing option provides a great alternative to wooden fences, which may require constant maintenance or replacements. It is rust-resistant, so it can withstand harsh weather conditions with ease. Aluminum fences are also affordable, easy to install, and available in various colors.
3. Wrought Iron Fencing
Wrought Iron fences have been used for a long time and never go out of style. They provide exceptional durability, so they can withstand harsh weather conditions for years without needing repairs or replacement. Wrought iron fencing also gives your home a classic look that is timeless and elegant. It offers a variety of colors and designs, making it an adaptable option for any homeowner.
4. Chain Link Fencing
Chain Link fences are a common sight all over the world, and they are widely used in commercial areas. However, they can also be used in homes, and they provide a cost-effective fencing option that can last for a long time. This fencing type is resistant to pests, weather, and damage, making it a durable and worthwhile investment. It is also an excellent option for homeowners who have pets as the wire mesh provides enough visibility while confining your pets safely.
5. Composite Fencing
Composite fencing is a relatively recent fencing option, but it has quickly gained popularity among homeowners. It is made of wood fibers and plastic, making it incredibly sturdy and durable. One of its significant advantages is that it resembles wood, without the extensive maintenance and upkeep that comes with wooden fencing. It does not splinter, crack, warp, or rot, and it can last for as long as 25 years.
Conclusion
In conclusion, choosing a durable fencing option is essential in protecting your home, family, and belongings. The fencing types we have discussed offer excellent options for homeowners looking for fencing that can last for an extended period. Whether you prefer aluminum, vinyl, wrought iron, or chain link fencing, there are varieties of colors, designs, and styles to choose from. If you're looking for fence contractors in Daytona Beach, FL, consider contacting Byers Fence for a quality installation that will meet your expectations. Finally, it is essential to ensure you hire professional installers who can provide the best installation services to give your fence the strength to withstand the elements.