Navigating Florida Fence Regulations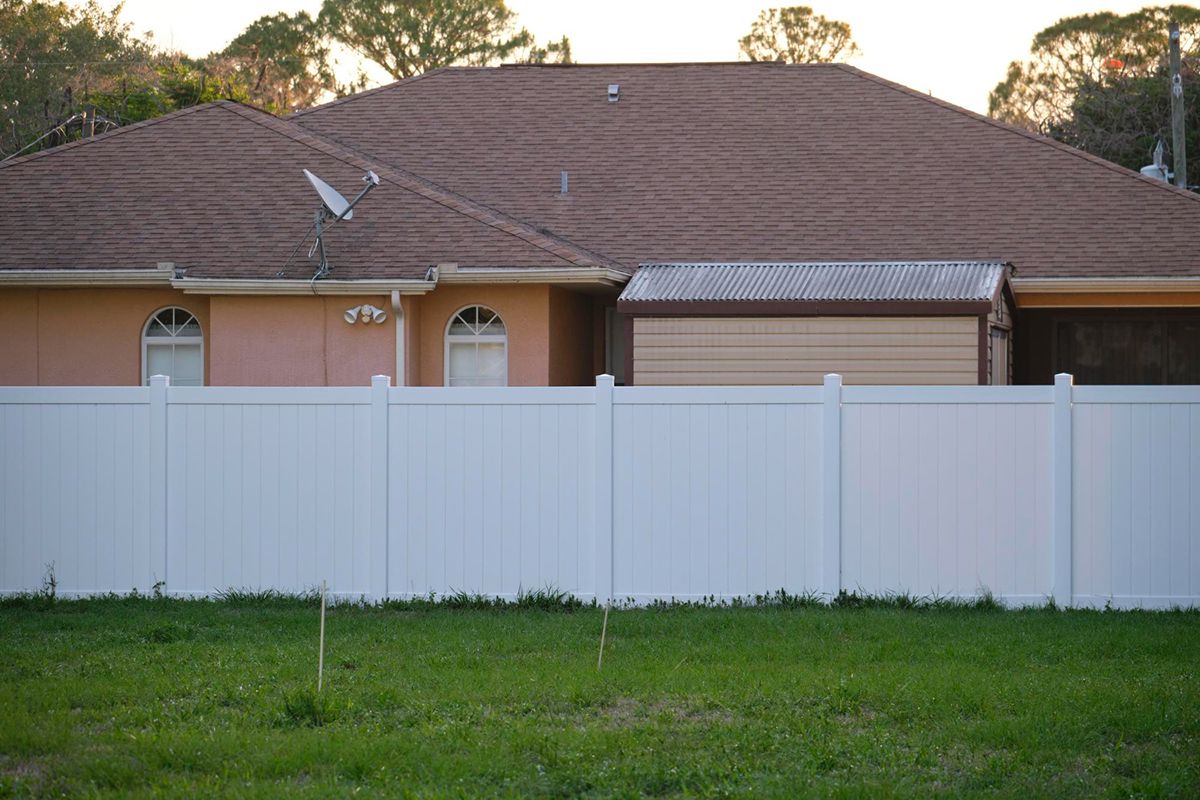 Installing a new fence on your property is one of the best ways to boost its curb appeal, safeguard your privacy, and protect your home against intruders. However, before you start digging post holes and installing fence panels, it's essential to make sure that your fence complies with all applicable state, county, and municipal regulations. If you are a Florida resident looking to install a fence, you need to know what the state requires and what legal considerations you may have to consider. In this blog post, we will explore Florida fence regulations and provide valuable information to help you make informed decisions when installing a fence in Florida.
1. Fence Height
One of the most critical factors to bear in mind when installing a fence in Florida is height regulations. Florida law governs fence heights based on which zoning district you live in. Typically, a fence in a residential district cannot exceed eight feet in height. In commercial zones, your fence height can range from 6 to 12 feet, depending on the type of business. You may not need to undertake extra work when planning to install a residential fence. However, more consideration is required when building a commercial fence.
2. Boundary Lines
Property lines are another crucial factor to consider when planning your fence installation. It must do with boundary considerations. You need to identify the exact location of your property lines to avoid legal disputes with your neighbors. If your fence encroaches on your neighbor's property, you could be mandated to remove it by court order, and you might be forced to repay damages. Your neighbors could also build a fence and claim access to your land, which can lead to litigation. Therefore, it is essential to identify property lines to avoid costly legal battles.
3. Permits
Before commencing with the erection of a new fence, you must obtain the necessary permits required by the State of Florida. In many counties within Florida, permits for fence installation are mandatory. The permit will ensure that the installation adheres to local zoning requirements and building codes. Getting a permit usually involves submitting an application, paying a fee, and having a city inspector review the plans before the fence can be installed. If you're working with a professional fence company, they can handle the permit process on your behalf.
4. Required Materials
When picking a fence material, it's essential to note that Florida has specific requirements regarding fence materials. All materials used in constructing a new fence must withstand the state's extreme weather conditions, including lightning strikes and high winds. Some requirements may include a specific gauge chain link fence material, for example, or the use of pressure-treated lumber for wood fences.
5. Pets
If you have pets, then building a fence will ensure their safety. However, if you live in a planned community, an HOA could have specific regulations that determine the available fencing options for your pets. Some HOA may require you to build only specific types of pet enclosures. Before putting up a fence or pet enclosure, It is vital to know what your HOA allows.

Conclusion
Before installing a fence in Florida, you need to take note of the important considerations such as fence height, property lines, permits, required materials, and guidelines from homeowner's associations. By taking note of these tips, you can avoid legal disputes, save money by complying with all requirements, and have a peace of mind knowing that your fence is placed as per accepted standards. If you are looking for fence contractors in Deltona, FL, Byers Fence is here to help you install fences that meet all the requirements. Reach out to us today and schedule an appointment.