Fencing on a Slope: Tips and Tricks for Hassle-Free Installation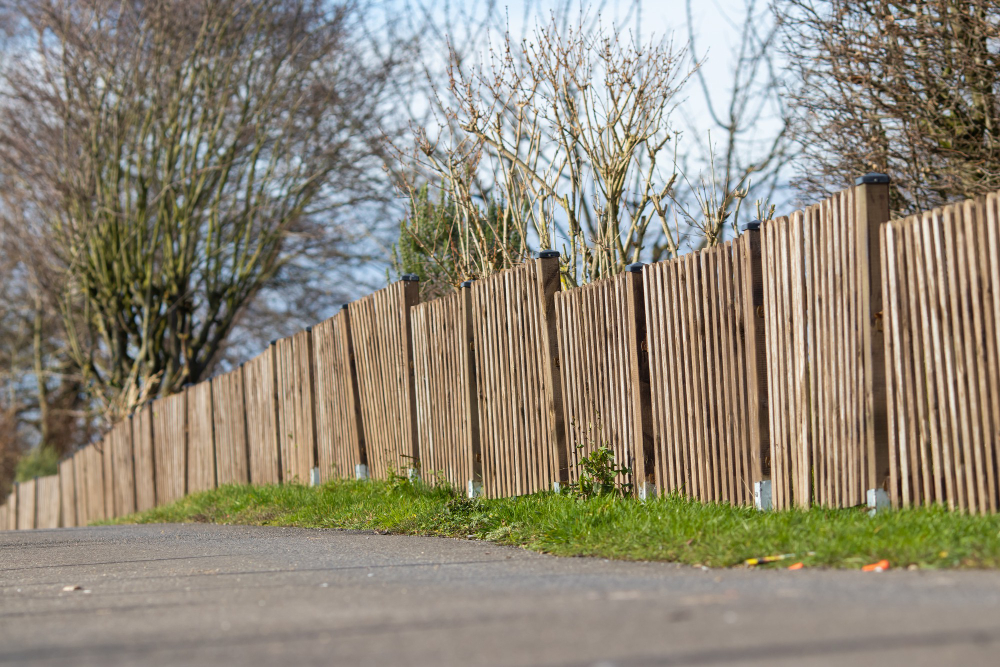 Fencing is not just about adding style and privacy to your home's exterior; it also serves several practical purposes, including security and safety. However, installing a fence on a sloped property can be a daunting challenge without proper planning and execution. In this article, we'll discuss some tips and tricks to make the process easier and hassle-free. So, if you're planning to install a fence on a sloped property, read on!

1. Choose the Right Material and Style
The first and foremost step in fencing on a slope is choosing the right material and style. Not all fence types and designs are suitable for sloped properties. For instance, a vinyl or aluminum fence may not be able to accommodate the slope's requirements, while a wood or chain-link fence can. Similarly, a picket or wrought-iron fence may not look aesthetically pleasing on a sloped property, while a split-rail or shadowbox fence can. Consider the slope's angle, soil type, and weather conditions to select the best fence material and style.
2. Adjust the Fence Height and Length
Another crucial aspect of fencing on a slope is adjusting the fence height and length to match the terrain's contours. Uneven terrain can cause gaps or overlaps between the fence sections, leaving your property vulnerable to trespassers or animals. To avoid this, measure the slope's height and distance, and cut the fence panels accordingly. You can also choose to step the fence panels to create a tiered effect that follows the slope's shape. This will not only ensure proper installation but also enhance the fence's visual appeal.
3. Install the Posts Correctly
The fence posts play a vital role in holding the fence panels securely in place. Therefore, it's essential to install the posts correctly, especially on a sloped property. The post holes should be dug deep enough to accommodate the slope's change in elevation, and the posts should be leveled and aligned to prevent the fence from leaning or sagging. You can also opt for a welded-wire fence that wraps around the posts and requires no intermediate rails or pickets.
4. Use Braces and Anchors
If you're installing a heavy or tall fence on a steep slope, you may need to use braces and anchors to stabilize the posts and panels. Braces are diagonal wood or metal supports that run from the top of the post to the ground, ensuring the fence's structural integrity. Anchors are metal rods or stakes that secure the fence to the soil, preventing it from shifting or tilting due to wind or moisture. These reinforcements offer additional strength and durability to your fence, making it suitable for long-term use.
5. Hire a Professional Fence Contractor
Last but not least, if you're not confident about installing a fence on a sloped property, it's best to hire a professional fence contractor. A qualified and experienced contractor can assess your property's terrain, recommend the best fence type and design, and install the fence properly and efficiently. Not only will this save you time and effort, but it will also ensure that your fence is well-built, meets local regulations, and enhances your property's value.
Conclusion
Fencing on a slope can be a challenging task, but with the right tips and tricks, you can achieve a hassle-free installation that provides both functionality and style. When planning to install a fence on a sloped property, consider the material and style, adjust the fence height and length, install the posts correctly, use braces and anchors if needed, and hire a professional fence contractor if you're unsure. By following these steps, you can enjoy a durable, secure, and visually appealing fence that complements your home's exterior and protects your loved ones and belongings. If you're looking for fence contractors in Deltona, FL, contact Byers Fence today to schedule an appointment.