Fence Ideas for People Who Want Privacy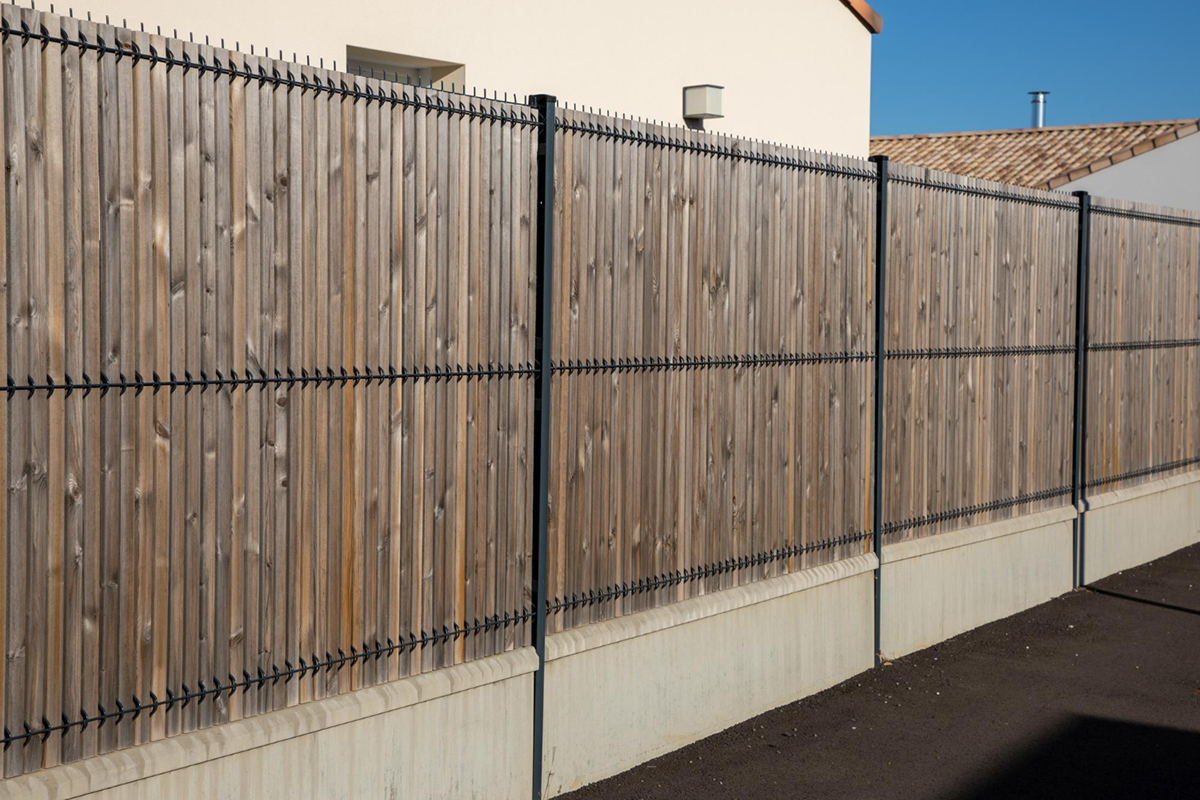 Privacy is a big deal for most people, not only because it keeps prying eyes away but also because it creates a peaceful environment that's perfect for relaxation. If this is something that you crave for, you may need to invest in a fence that provides you with the level of privacy you need. The good news is that there are numerous fence ideas that can achieve this goal, and this blog post will provide you with a few examples to consider.
1. Wooden Fences
Wooden fences are a popular choice for many people because they offer a natural and organic look that seamlessly blends in with a backyard. With a wooden fence, you have the option of choosing a style that complements the aesthetic of your home and neighborhood. Furthermore, wooden slats can be strategically placed to create a customized level of privacy that works best for you.
2. Vinyl Fences
Vinyl fences are not only durable and long-lasting, but they also provide a high level of privacy. Because vinyl fences don't need to be painted or stained like wood fences, they require minimal maintenance. Vinyl fences come in various styles, from traditional white picket fences to modern fence designs, that homeowners can choose from to ensure a cohesive look. Additionally, vinyl fences are resistant to weather change, making it ideal for Florida's climate.
3. Bamboo Fences
If you love the eco-friendly look of bamboo, you may want to consider installing a bamboo fence. Bamboo fencing is an excellent option for creating a natural and tropical vibe in your yard. It is also resistant to bugs and rot, so it requires minimal care. Bamboo fences offer a great level of privacy, and the spacing between the poles can be adjusted to your liking.
4. Metal Fences
Metal fences give a more contemporary, chic look, and are perfect for those who need more privacy but also want to create a sophisticated look to their backyard. With metal fences, you don't have to worry about weathering or rotting. Additionally, metal fences come in different styles that can create a custom level of opacity and privacy.
5. Living Fences
Living fences are the latest trend in fence designs. They are unique, eco-friendly, and add an element of natural beauty to your backyard. Living fences usually consist of vines, bushes, or shrubs and provide a high level of seclusion and a natural aesthetic.
Conclusion
In conclusion, the fence idea you choose should reflect your personal style and needs. With these five different fence ideas, you can now select a fence that provides the necessary privacy while simultaneously remaining in line with the design and aesthetic of your home and pocket-friendly. At Byers Fence, we specialize in providing exceptional fencing services in Debary, FL. Contact us today to schedule an appointment with a qualified fence contractors in Debary, FL, to help you choose the perfect fence for your yard to create the privacy you desire.