Exploring The Most Popular Fence Types in Florida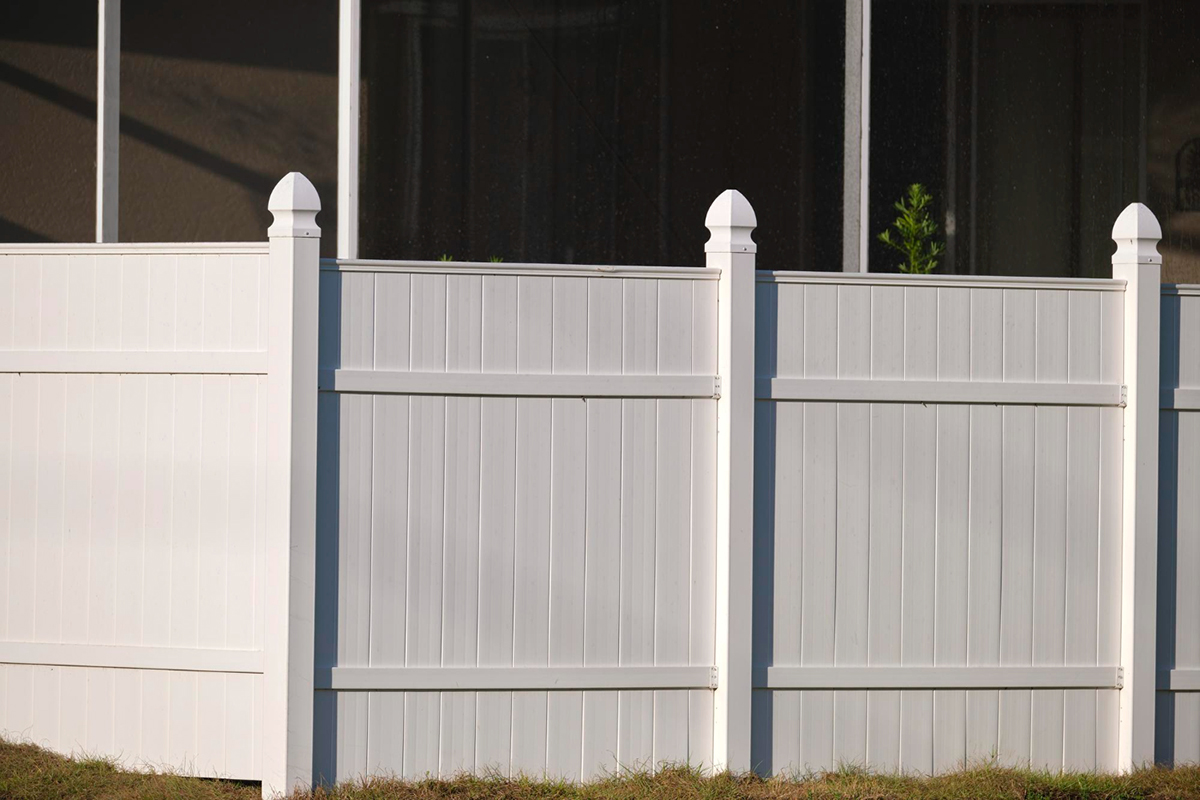 Fencing adds style and security to your property, and if you're living in Florida, then it is an essential investment. Florida's different weather patterns and frequent hurricanes require homeowners to choose the right fence type that can withstand wear and tear and provide security to their property. Nowadays, fences not only have functional value but also an aesthetical one. There is no denying that many fence types in Florida are trending for the same reason. We bring you a list of the most popular fence types in Florida!
1. Vinyl Fences
Vinyl fences are gaining immense popularity in Florida due to their durability and low maintenance. They provide excellent privacy, as homeowners can choose designs with solid-wall construction. Vinyl fences retain their gloss and color even with consistent exposure to Florida's unforgiving sunshine, making them a favorite among homeowners. The beautiful white vinyl fence is a perfect addition to your property that adds elegance to its appearance, and the wood grain finish vinyl option is a great environmentally friendly alternative.
2. Aluminum Fencing
Aluminum fences are perfect for Florida's humid and salty climate near the coast. They are strong, sturdy, and require minimal maintenance and are highly affordable. There are no concerns about rusting or corrosion, and they can last a minimum of twenty years with proper installation. They are usually powder-coated, making them resistant to fading and come in a variety of colors and designs.
3. Wooden Fences
Wooden fences are the most popular fence type in Florida due to their classical, natural appearance. They are strong, sturdy, versatile, and provide ample privacy. With proper staining, the long-lasting Cedar wood fence can provide significant longevity. A wooden fence is one of the most durable and long-lasting fence types, provided it receives adequate care and maintenance.
4. Chain Link Fences
Chain-link fences are simple, effective, and inexpensive. They are ideal for homeowners with large spaces, providing adequate security while keeping pets and children in. They require less maintenance and can withstand wear and tear during hurricanes and adverse weather conditions. Property owners looking for a simple and functional fence type should pay attention to chain-link fence.
5. Composite Fencing
With a wooden appearance and easy installation, the composite fence provides a great alternative to natural wooden fencing. They are made of recycled plastic and wood fibers and require less maintenance than natural wood fencing. Composite fences have a longer lifespan, are weather-resistant, and do not rot, making them more durable than traditional wooden fencing. Furthermore, composite fences can come in various colors and styles, making it easy to customize them to match the homeowner's preferences.
Conclusion
Fences in Florida serve several purposes, including protection, privacy, and style, depending on the type of fence you choose to install. Homeowners are now more aware than ever of the various options available and the benefits that each has to offer, and it is essential to select the right type depending on property size, style, and weather. This comprehensive list of the most popular fencing types in Florida will give homeowners ideas for choosing the fence type that best fits their needs. If you're looking for fence contractors in Ormand Beach, contact Byers Fence today to help with any fencing needs!