Exploring the Best Fence Type for Large Properties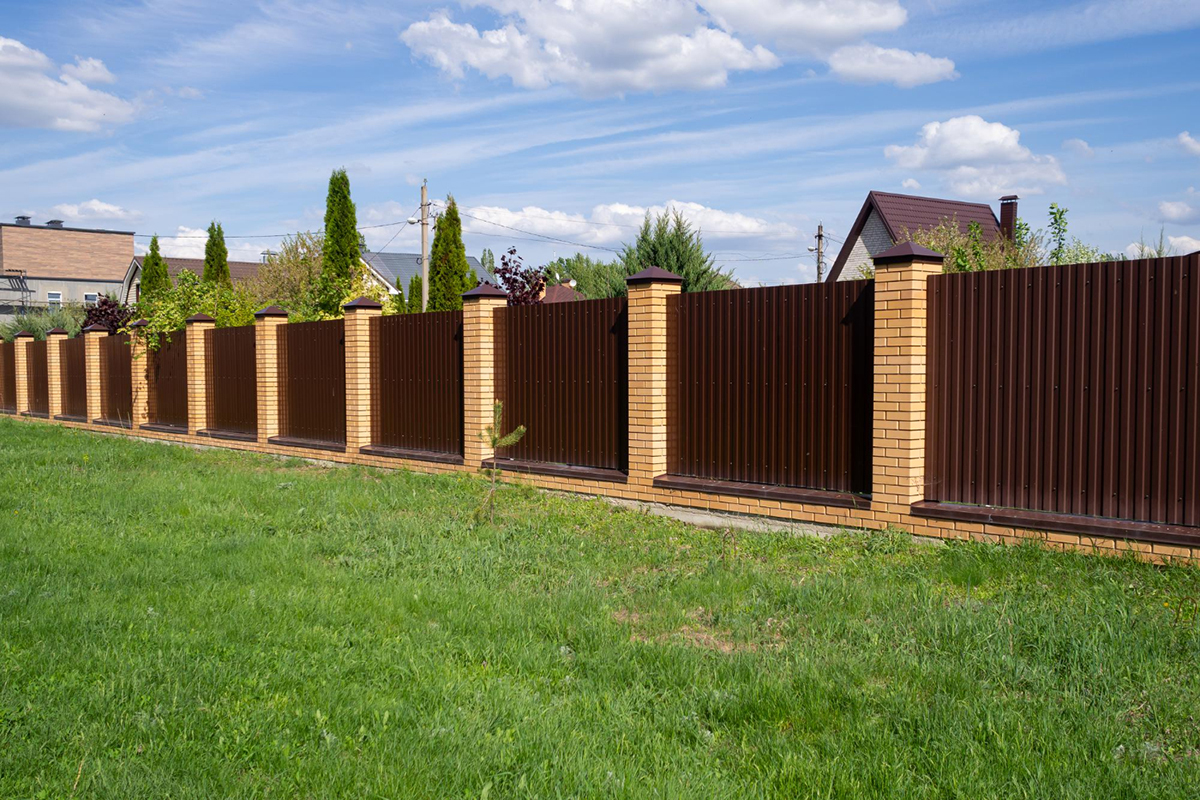 Fencing is an essential aspect of a property, especially if you have a large one. A fence can help enhance privacy, security, and curb appeal while keeping your pets and children safe within your premises. However, with several fence options to choose from, it may be challenging to pick one that meets your needs. Choosing the right fence for a large property requires knowledge of the available options and what you need. In this blog post, we explore the best fence type for large properties to help you make an informed decision.
1. Wooden Fences
Wooden fences are a popular choice for large properties. They are both affordable and appealing, adding a natural and timeless feel to your landscape. Wooden fences come in various styles, including picket fences, split rail fences, and privacy fences. They require regular maintenance, such as staining, sealing, and painting, to keep them looking good over time. However, due to their ability to rot and insect or pests infestations, wooden fences may require replacement after a few years.
2. Vinyl Fences
Another excellent option for large properties is vinyl fencing. Vinyl fences are highly durable, easy to maintain, and resistant to weather elements and pests. They come in several styles, including picket, privacy, and rail fencing. Vinyl fences are available in various colors and textures, giving you a lot of options, and they perform well in harsh environments. Vinyl fencing is also eco-friendly compared to other fence materials such as wood.
3. Chain Link Fences
Chain link fences are a great option for large properties that need both security and visibility. They are economical, durable, and require low maintenance. Chain-link fences allow airflow and light to penetrate through, making them ideal for pet or children play areas. In addition, chain link fences can be customized with colorful slats that add aesthetic value to your property.
4. Aluminum Fences
Aluminum fences are an excellent choice for large residential or commercial properties. They are highly durable, require little maintenance, and offer a wide variety of styles and designs. Aluminum fences are available in different colors and can be customized to fit any property design. Unlike other fence materials, aluminum fences are resistant to rust, discoloration, and insect infestations, making them a long-term investment.
5. Wrought Iron Fences
Wrought Iron fences are ideal for large properties that need a classic and elegant look. They are highly durable and resistant to damage, pests, and weather elements. Wrought iron fences come in several sleek designs, such as scalloped tops or ornate finials. Although they are expensive, they add significant aesthetic value to your property and can last for a lifetime with proper maintenance.
Conclusion
Choosing the right fence for your large property requires an assessment of your needs and preferences. Consider factors such as the level of privacy and security you need, the amount of maintenance required, and your budget. Wooden, vinyl, chain-link, aluminum, and wrought iron fences are all great options for large properties, each with its advantages and disadvantages. At Byers Fence, we provide quality fencing solutions that are tailored to your needs. Contact us today to schedule an appointment with our team of fence contractors in Debary, FL.