Enhance Your Home's Curb Appeal By Sprucing Up Your Fence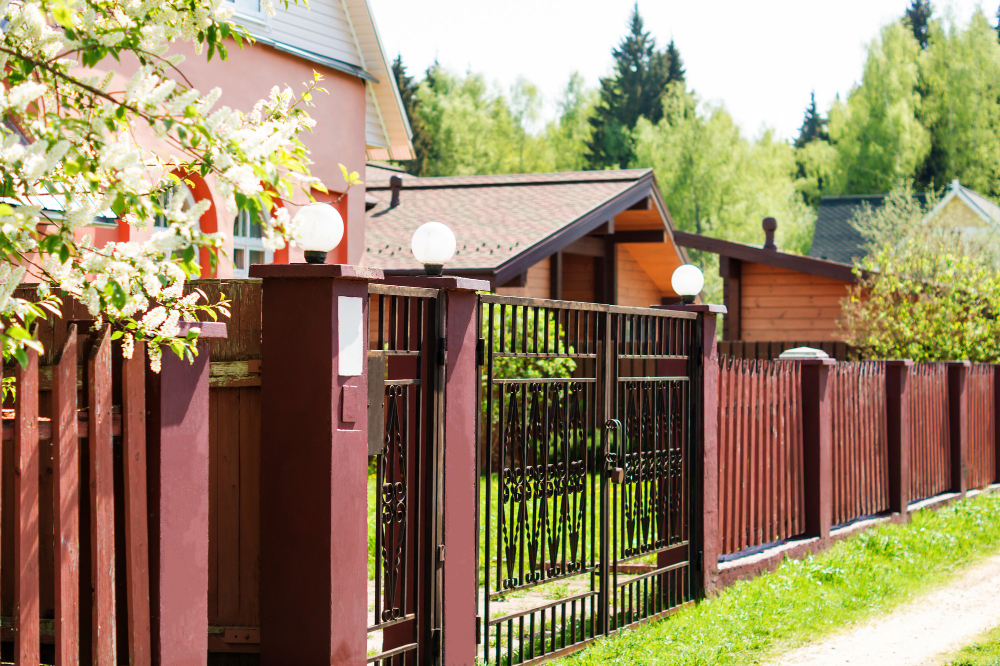 Your fence is not only a barrier to keep your home and family safe, but it is also an essential part of your home's curb appeal. An outdated or dull fence can take away from your home's charm and overall appearance. Luckily, sprucing up your fence doesn't have to be a daunting task. Here are five ways to enhance your home's curb appeal and give your fence a new life.

1. Add a fresh coat of paint
A fresh coat of paint can instantly transform the look of your fence and give it a brand new appearance. Choose a color that complements the exterior of your home, and make sure to use high-quality paint that is designed for outdoor use to ensure long-lasting results.
2. Install decorative panels
Decorative panels are an excellent way to add personality and flair to your fence. Whether you want to showcase your love for nature or add a touch of elegance, there are countless designs available to suit your style. You can choose from metal, wood, or vinyl panels that are easy to install and customizable.
3. Attach planter boxes
Planter boxes are a creative way to add color and life to your fence. They come in various sizes and styles, and you can easily attach them to your fence with screws or hooks. You can opt for small planters for herbs or vertical gardens or larger ones to grow colorful flowers.
4. Hang outdoor décor.
Hang decorative items such as wind chimes, lanterns, or art pieces to add visual interest to your fence. You can also use hanging baskets to hold seasonal flowers or plants that add more texture and depth to your fence.
5. Incorporate lighting.
Outdoor lighting can enhance the ambiance of your home and add a touch of drama to your fence. Place solar-powered lights along the fence line or install solar-powered post caps to highlight the fence's design and texture.
Conclusion
With these five ways to spruce up your fence, you can give your home's exterior a new look and increase its curb appeal. By adding decorative panels, planter boxes, outdoor décor, lighting, and a fresh coat of paint, you can make your fence the center of attention and complement your home's design. If you're looking for fence contractors in Daytona Beach, FL, contact Byers Fence to get started on your fence enhancement project today.