The Benefits of Vinyl Fences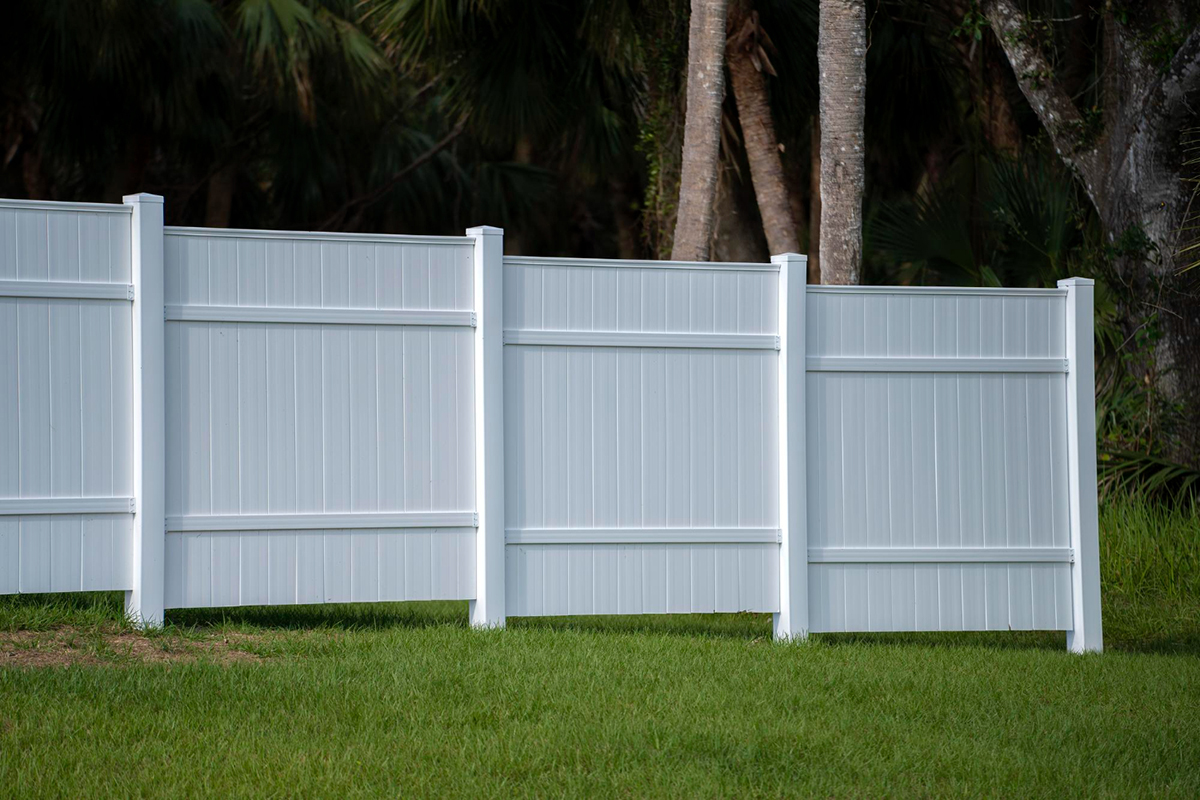 When it comes to choosing a fence for your property, there are a variety of materials to choose from. Wood, metal, and chain-link fences are all popular options, but have you considered a vinyl fence? Vinyl fences are becoming increasingly popular among homeowners due to their durability, low maintenance requirements, and versatility. In this blog post, we'll explore the advantages of vinyl fences in more detail and why they might be the right choice for your property.
Durability
One of the biggest advantages of vinyl fences is their durability. Vinyl is resistant to weathering, rotting, and pests, making it an ideal choice for homeowners who want a long-lasting fence option. Unlike wood fences, vinyl fences don't warp, crack, or splinter over time. They're also designed to withstand high winds and extreme temperatures, making them a great option for homes in areas with harsh weather conditions.
Low Maintenance
Vinyl fences require very little maintenance compared to other fence materials. Unlike wood fences that need to be stained or painted annually, vinyl fences do not require any painting, staining, or sealing. All you need to keep them looking great is a quick rinse with a hose to remove dirt and debris. Vinyl is also resistant to fading, so your fence will continue to look great for years to come.
Versatility
Vinyl fences come in a wide range of styles, colors, and textures, making them a versatile choice for any property. Whether you're looking for a fence that blends in with your landscaping or want a bold color to make a statement, vinyl fences offer a variety of options. Additionally, some vinyl fence styles mimic the look of other fence materials, such as wood, without the maintenance requirements.
Eco-Friendly
Vinyl fences are also an eco-friendly option for homeowners. They're made from recycled materials and are 100% recyclable, making them a sustainable choice for those who want to reduce their impact on the environment. Additionally, because vinyl fences last longer than other fence materials, they can reduce the need for frequent fence replacement, which can also have an environmental impact.
Cost-effective
Although vinyl fences may have a higher upfront cost than some other fence materials, they're cost-effective in the long run due to their durability and low maintenance requirements. Vinyl fences can last decades without needing to be replaced or repaired, saving homeowners money in the long run. Additionally, because they require little maintenance, homeowners save money on staining, painting, and sealing costs over time.
Conclusion
If you're looking for a fence that is low maintenance, durable, versatile, eco-friendly, and cost-effective, look no further than vinyl. With a variety of styles and colors to choose from, vinyl fences are a popular choice for homeowners across the country. Contact Byers Fence, the leading fence contractors in Deltona, today to schedule an appointment and see how a vinyl fence can enhance the look and functionality of your property.