Affordable and Chic Fence Designs for Your Home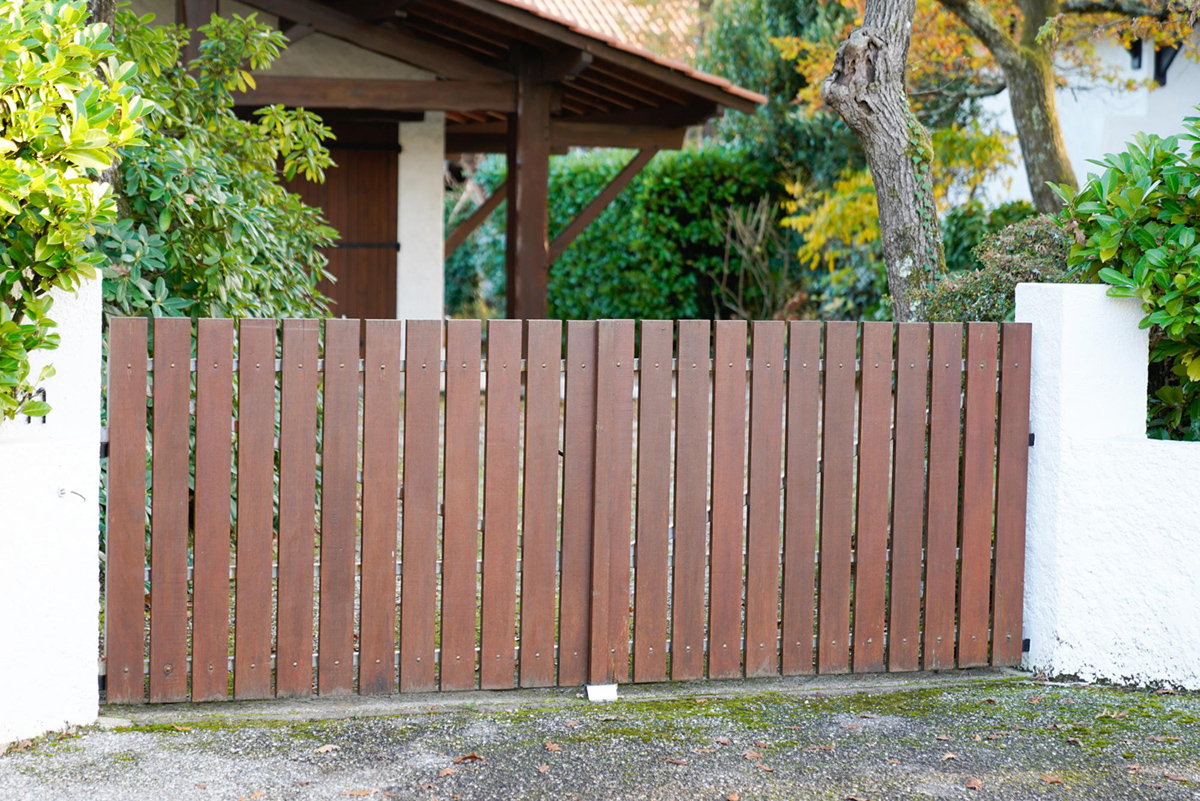 Fences play an essential role in securing homes and providing privacy to the occupants. However, the cost of installing a fence can be a significant expense for homeowners. Fortunately, there are low-cost fence designs that can still provide functionality and style without breaking the bank. In this blog post, we will explore some of the best affordable fence designs that can give your home the privacy and protection you need.
Chain Link Fences
Chain link fences have been a popular choice for homeowners for decades due to their versatility and low cost. These fences are usually made with galvanized steel wires that are interwoven to form a diamond pattern. Chain link fences are affordable and can be customized to fit the shape and size of your property. They are also low maintenance and durable, making them ideal for high traffic areas. To give your chain link fence a more appealing aesthetic, you can add colorful slats or vines to create a natural barrier.
Wooden Fences
Wooden fences are a classic option for homeowners who prefer a more traditional look for their home. They are affordable, easy to install, and can be customized to fit the style of your property. Wooden fences are versatile and timeless, therefore, they can be stained or painted to match any color scheme. They can also be designed to provide security and offer a natural backdrop for flowers and plants. Wooden fences are low maintenance, and with occasional upkeep such as staining or sealing, they can last for many years.
Vinyl Fences
Vinyl fences are gaining in popularity due to their durability, affordability, and low maintenance. They are made from PVC, which is a synthetic material that can withstand harsh weather conditions such as rain, wind, and snow. Vinyl fences can come in various shades, textures, and styles, making them very customizable to meet your specific requirements. They are also eco-friendly and require no painting or staining, making them a hassle-free option for busy homeowners.
Bamboo Fences
Bamboo fences have become increasingly popular in recent years due to their unique design and eco-friendliness. Bamboo fences are made from natural bamboo stalks that are durable, strong and can quickly grow back when harvested. These fences come in various sizes and styles and can be easily installed with a few basic tools. Bamboo fences add a warm, natural look to any property and can be woven with other plants and flowers to create a private and peaceful retreat.
Wire Mesh Fences
Wire mesh fences are a unique and affordable option that can help secure your property while still allowing air to flow freely. These fences are also ideal for containing small pets or livestock. They are made from galvanized wire that is woven in a grid pattern. To give your wire mesh fence a personalized look, you can add decorative plants and flowers that grow naturally through the mesh.
Conclusion
In conclusion, there are many low-cost fence designs to choose from that offer functionality and an aesthetic appeal to your property. When considering a fence, it is essential to analyze your needs and research the available options. By selecting a fence design that best fits your budget, style, and needs, you can enjoy the secure and private setting that your home deserves. Contact Byers Fence today, the fencing contractors in DeBary, with years of experience in fence installation and repair to help you choose the fence design that suits your needs.