Advantages and Disadvantages of Ornamental Steel Fences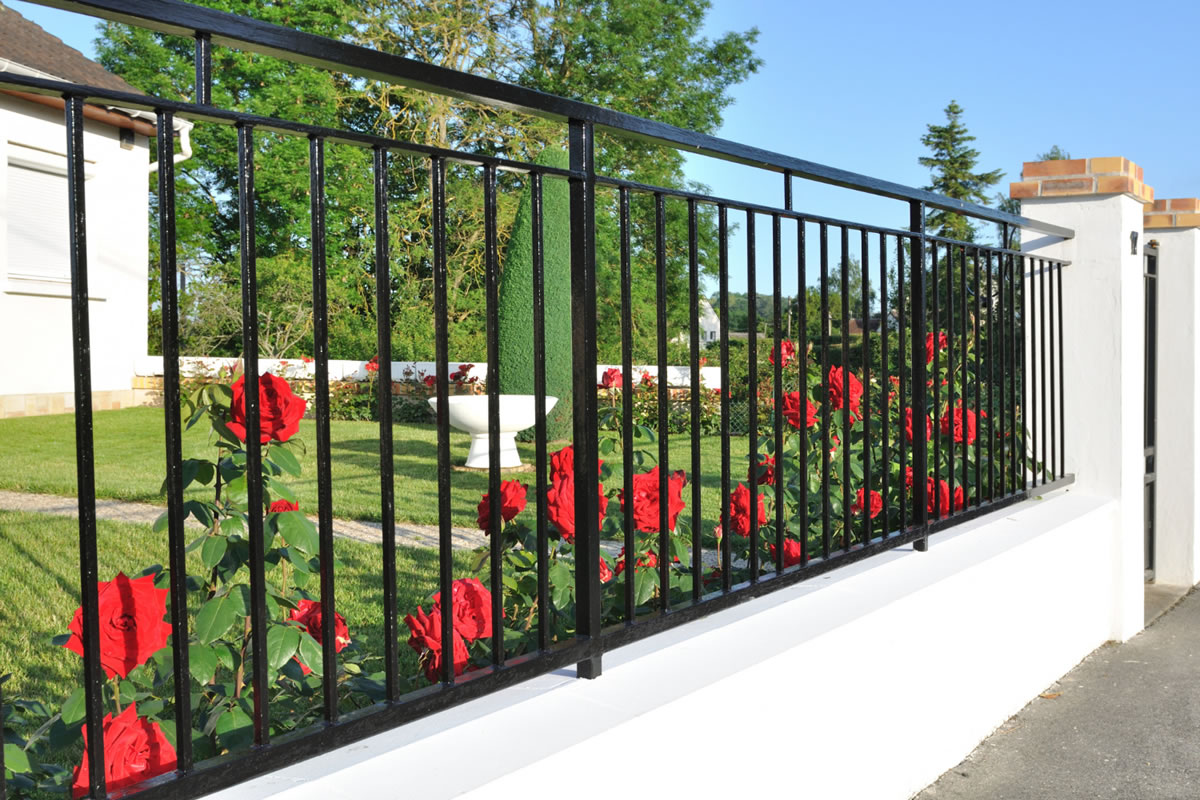 Functionality and safety are not the only elements involved when selecting a fence for a residential or commercial property. Many property owners also want a barrier that is beautiful and stylish. Ornamental steel fences combine all these elements by furnishing a beautiful and long-lasting solution to your barrier needs. As top fence contractors in Debary, Byers Fence walks you through choosing the most suitable ornamental steel fence for your land.
Every fence project is distinctive, and yours is no different. While many residential fences look amazing with decorative steel materials, only you know precisely which kind of fencing will work best for your property. As with all kinds of fencing, there are advantages and disadvantages to consider.
Ornamental Steel Fencing is Attractive
One of the primary selling points of decorative steel fencing is that it is refined, elegant, and beautiful. Emulating the traditional look of wrought iron, decorative steel fences add aesthetic allure to any property. In addition, there are numerous types and decorations to pick from to make it a truly remarkable reflection of your style.
Ornamental Steel Fencing is Durable
Ornamental steel fencing is extremely strong due to its manufacturing. Steel fences are more enduring than most kinds of fencing because of the powder coating that shields and enriches them. Ornamental steel fences can also resist harsh weather. They can be installed in 8-foot sections, meaning they need fewer fence posts than other kinds of fencing.
Ornamental Steel Fencing is Virtually Maintenance-Free
This kind of fence is particularly low-maintenance. Review it once a year for any impairment or hardware that needs to be tightened, and you are all set. Nothing else needs to be accomplished to keep your border functional!
Ornamental Steel Fencing is Secure
A skilled fence contractor can help you select the right grade and size of your ornamental steel fence to make it as secure and unassailable as possible. In addition, selecting the proper picket width and barrier height is crucial to providing a solid property border.
Ornamental Steel Fencing is Open
One of the sole drawbacks we notice is that ornamental steel fences are not high-privacy. So if you adore the look of decorative steel but require a completely enclosed space, one resolution is adding plants and landscaping that furnish privacy instead of installing a full-privacy barrier.
Ornamental Steel Fencing is Not Scratch-Proof
Scratches can damage steel from large branches, so be aware of any shrubs or trees that are incredibly close to the fence line. If you notice any scratches on your fence, repair them directly to keep your protective coating unharmed and functional.
Ornamental Steel Fencing is Customizable
Choose from many customizable elements for ornamental steel fencing to make your residential fence special. There are fence post toppers in various heights, distances, forms, and designs. There are also different kinds of picket and fence top designs to pick from. While ornamental steel is fabricated with a protective coating and ebony paint to look like wrought iron, other colors are available. This kind of fence can be sanded, primed, and painted to fit whatever look you want.
These features make ornamental steel a favored choice for property owners and fence contractors in Debary. Contact us today for your free estimate.