A Guide to Choosing a Fence that Can Brave Tough Weathers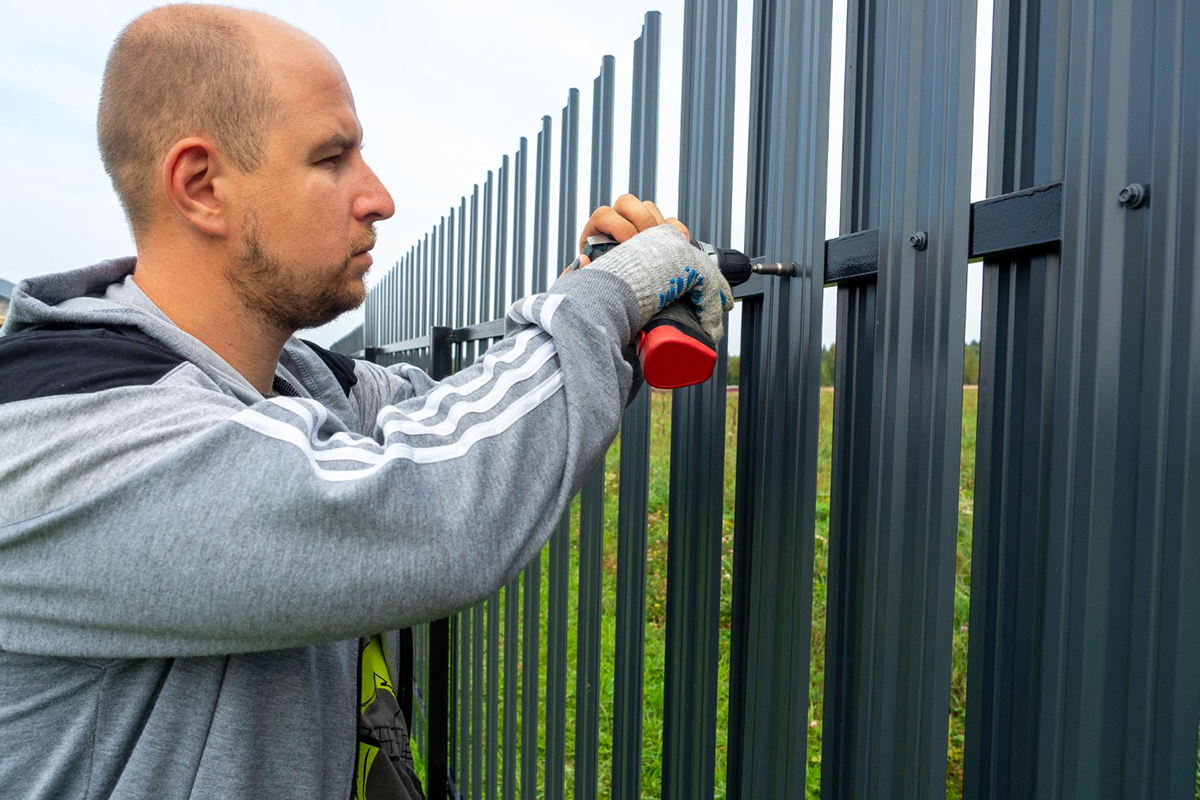 Fences are a part of our home that not only provides security and privacy but also enhances the overall look of the property. And while fences add value to a home, they are usually exposed to elements such as wind, rain, and sun rays. Harsh weather conditions greatly impact the durability of fences which can cause them to weaken, discolor, or break. That's why it's essential to choose a fence that can withstand tough weathers. In this blog post, we'll guide you on how to choose the perfect fence that can brave severe climatic conditions.
1. Recognize weather conditions in your area
Before choosing a fence, it's essential to know the type of climate in your area. Different weather conditions can affect the fence materials differently. For instance, if you live in an area that faces an extreme coastal climate, installing a wooden fence can be a wrong choice. Coastlines often experience heavy winds, rainfall, and salty air that can cause deterioration of wooden fences quickly. But if you are living in an area with a hot and humid climate, you can opt for a vinyl fence since it is moisture-resistant and robust.
2. Choose the right fence material
Fences come in different materials such as wood, vinyl, aluminum, wrought iron, and chain link. When choosing a fence, you should know that the material you choose will have a direct impact on your fence's durability. For example, while wood can add a classic look to your home's exterior, it's not the best choice for extreme weather. On the other hand, aluminum fences are lighter and stronger than wood, making them durable and maintainable.
3. Look for a strong fence structure
The construction of the fence also plays a vital role in determining its strength and resilience. Ensure that your installation supplier or fence contractor uses sturdy posts, concrete mix and nails that pass through the gatepost to hold it in position. This helps to keep the fence standing for an extended period, lessening the chances of fence damage during harsh weather.
4. Consider fence maintenance
A fence must be maintained for it to last longer, and different fence materials require different maintenance levels. To keep wooden fences looking good, you need to paint or stain them annually to prevent them from rotting or decaying. Vinyl fences, however, require minimal maintenance. All you need to do is to rinse them with water, and they're good to go. Other fence materials like wrought iron fence and chain-link fence also require little maintenance.
5. Identify local regulations
It's essential to be aware of your local regulations in terms of fence installation. It will help you understand the materials that meet the standards of your locality. Additionally, some areas have policies regarding fencing heights and types, so it's best to have a consultation with the local authorities or fence contractors before installing a fence.
Conclusion
In conclusion, the choice of the fence material and structure plays a vital role in determining its strength and resilience in harsh weather conditions. Before choosing a fence, it's best to recognize local weather conditions, choose the right fence material, consider fence maintenance, and identify the local regulations to ensure that the fence is installed accurately. With these factors in mind, you're sure to install a fence that will survive through all types of weather and last long. If you're looking for fence contractors in Sanford, FL, contact Byers Fence today to schedule an appointment.