Why You Should Install a Dog Fence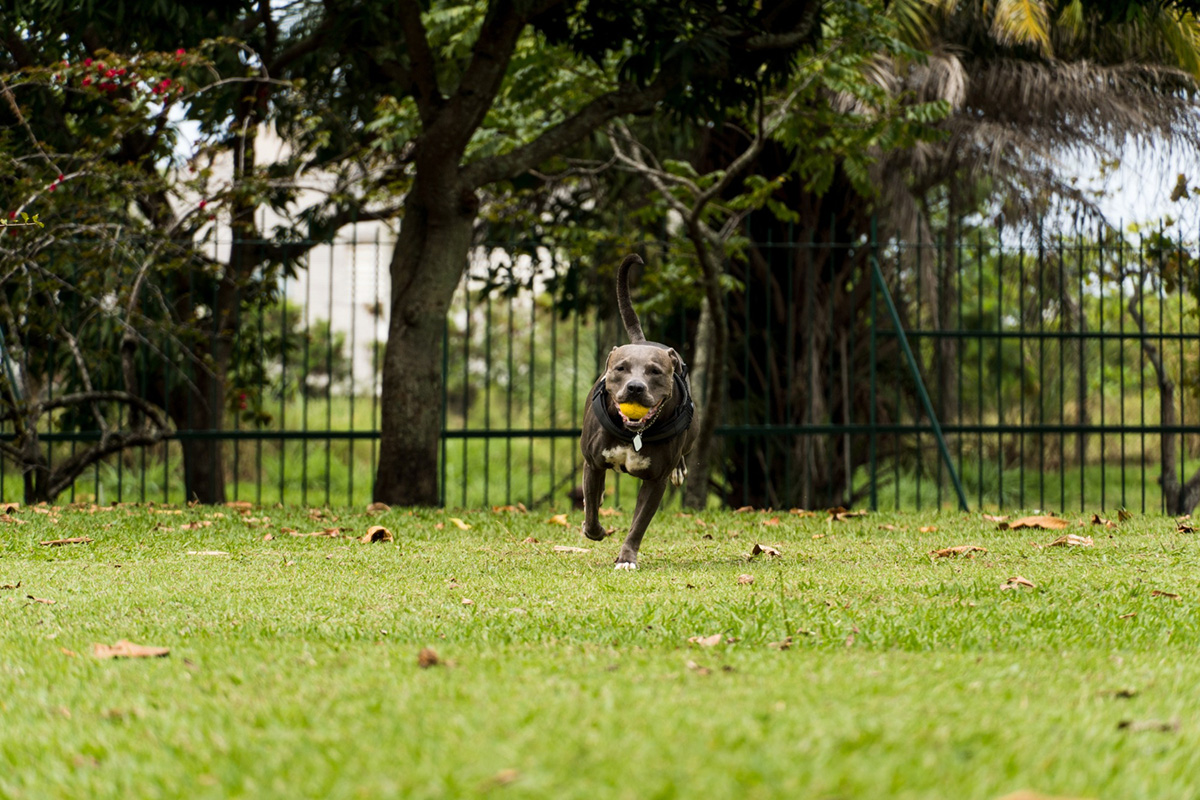 Owning a dog can fill your life with companionship and joy. A furry friend gives you excitement each day, as you are greeted with a wagging tail that can make you smile from ear-to-ear without even realizing it. When you own a dog, however, you also need to care for your pet by giving them the right amount of exercise to keep them healthy. This may have you wondering if it is time to install a fence around your yard. Our fence contractors in Deltona have installed many dog fences that improve the lives of pet owners by offering peace of mind that their pets are safe. These are a few reasons why you should install a dog fence.
Give Your Dog Freedom
Dogs do best when they run freely and exert all of their energy inside their own safe spaces. Fenced-in yards offer those benefits for your dog. If they are accustomed to walking only on the leash or spending time in community dog parks, they may love having their own space right outside their door to run freely. When you install a fence around your property, you are basically creating their own little private dog park they can enjoy every single day.
Give Your Dog Safe Space
If you live in a busy neighborhood, you may be concerned about your dog running into traffic or getting lost in the neighborhood. When you install a fence, you will have a border that keeps your dog inside your boundaries. Busy streets can be dangerous for dogs when they get loose, and this risk can be minimized if you fence in your yard. Keep your dog from running into traffic or running lose and getting lost by installing a fence.
Reduces Any Accidents
Even if you do not have an aggressive dog by nature, you should never risk exposure without your awareness. When you live in a neighborhood, you need to also keep your dog away from neighbors, children, and other dogs – unless you are there to watch. If your dog gets lost in your yard, they may cause an accident that makes you liable for their actions. Because you are the responsible party, you need to do what you can to keep your dog secure and prevent any potential issues.
Frees Up Your Time
When you have a busy schedule, you may not have the time to dedicate to walking or exercising your dog. However, high-energy breeds will require that time to run. Without exerting that energy positively, they can express it negatively by chewing on your furniture or acting out at home. To avoid negative behaviors when you are busy, you can enjoy the perks of having a fence. You just simply need to lock the gate and open the door so your dog can run freely outside.
These are a few reasons why you should consider installing a dog fence for your yard. When you want to provide your dog with exercise without worrying about its safety, let our fence contractors in Deltona help you with your dog fence.
Contact Byers Fence to get started with any of your fence needs today!