Four Reasons to Build a PVC Fence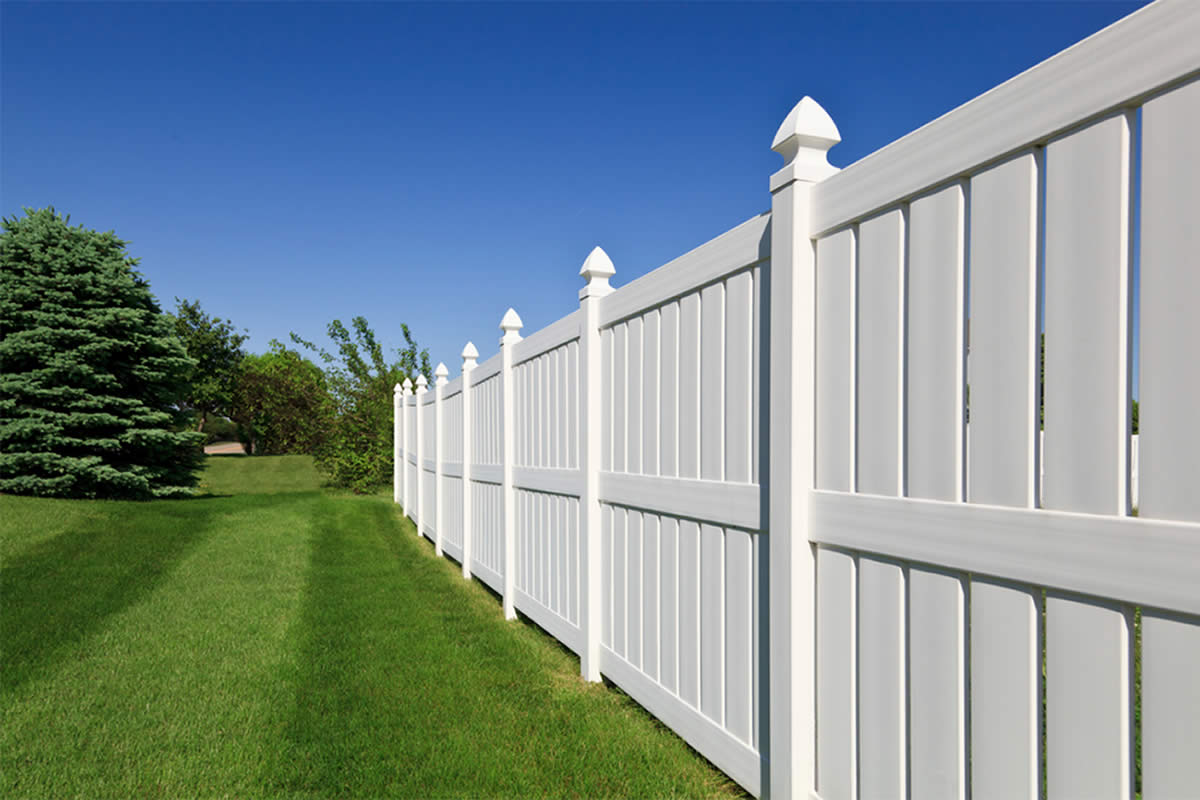 There are many different alternatives and elements to consider when selecting what kind of fence you want in your yard. We offer residential and commercial fence services, including wood, iron, vinyl, aluminum, and chain link options. One of our most favored fencing alternatives is a PVC fence, which is made of vinyl and has various exciting advantages.
If you need a budget-friendly, durable fence that looks amazing, then a vinyl fence might be your best prospect. Our fence contractors in Sanford offer these factors that lead people to install a PVC fence instead of other alternatives:
Durability
One of the most significant reasons people decide to install PVC fences is that they are incredibly durable. They are adaptable, robust, and safe, which lets them preserve their function for longer. Unlike wood and chain link barriers, PVC fences seldom break down and are invulnerable to rust and decay. They can easily handle most weather conditions, including rainfall, humidity, and brilliant sunshine, without requiring additional help or restorations. The PVC fence's material includes impact modifiers, making it more adaptable than other fence materials. Even if you crash a bike into it or a creature tries to get through, it will most likely keep its shape and not incur any damage. Overall, the durability of PVC fencing grants owners the predictability of owning a secure border with few issues to be concerned about.
Safety
The strength and durability of PVC fences help boost their ability to protect you and your household because it keeps animals and people who belong there inside while blocking unwanted intruders and pests. For example, canines and other pets scratch or chew wood fences, creating holes they can escape through. You don't have to worry about this with PVC fences because the material is so robust and can stay up throughout nearly any problem. In addition, PVC fences can be made as high as you want and include no footholds, so you don't have to worry about intruders climbing over and trespassing on your property. PVC fences can keep your household as safe as possible, so they are one of the most secure fence choices.
Maintenance
In addition to rare issues with the durability of PVC barriers, these structures are also extremely low-maintenance. Generally, you can clean a PVC fence by spraying it off with a garden hose. If something is stuck, you can easily wash and clean it with the basic cleaning materials in your house. In addition, PVC fences don't need to be treated or painted because they are fabricated and artificial. As a result, you never need to worry about complex restoration or cleaning projects like you would need for a wood or chain link barrier. The low-maintenance element of PVC fences permits you to save time and capital in the long run.
Visual Appeal
Another reason many people prefer installing PVC fences over other alternatives is that PVC fences look fantastic. The visual allure of PVC fences is adaptable and customizable, so you can decide precisely how you want it to look based on your preferred style. There are various color and design options to look amazing with your house and landscaping layouts. PVC fences look appealing like wood fences but are easier to preserve and repair, so they are among the most innovative and visually attractive long-term prospects. Again, you can customize PVC fencing to look precisely how you want without sacrificing its function.
These are a few reasons to choose PVC fencing over other options. Contact our fence contractors in Sanford today to learn more about PVC fencing.