Fence Styles With the Easiest Maintenance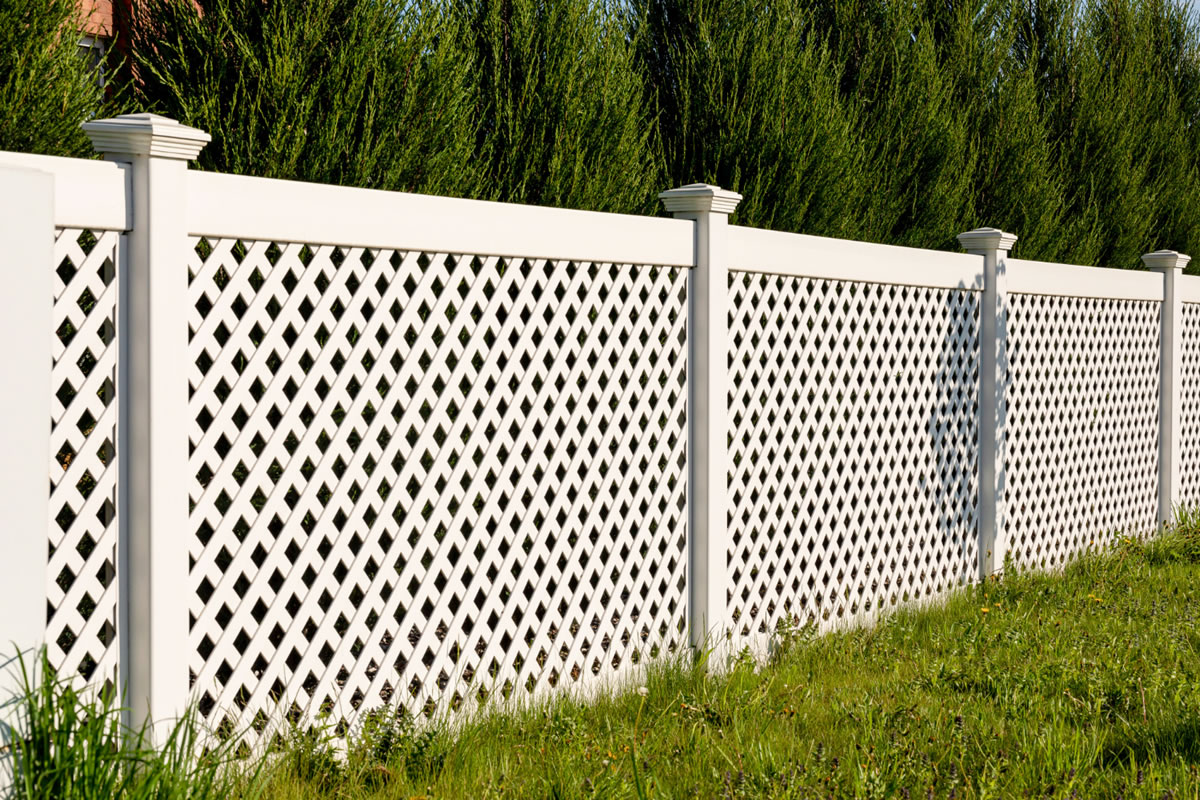 A fence is more than simply a border for solitude. It supplies your property with beauty and protection. However, if you desire your fencing to persist in doing its job, you must preserve it. Our expert fence contractors in Sanford present the following details about fencing materials that are straightforward to maintain.
Before selecting the proper fence for your parcel, you should understand the factors that make fences straightforward to maintain. Washing a fence is the most tiresome feature of fence care. Some fence styles demand cleaning regularly. They start to display signs of wear without it fast. To keep your fence looking exemplary, it may demand pressure washing. Selecting a fence that delivers easy cleaning alternatives will save you additional work and frustration. The following gives a closer look at the most convenient borders for upkeep purposes.
Vinyl fences
Vinyl fencing supplies a smooth, shiny texture but looks comparable to wood. In addition, vinyl fencing is straightforward to clean, thanks to its smoothness. You can rinse off any amassed residue and filth with water. Vinyl fencing demands few repairs and is naturally durable. The thicker your vinyl fence is, the more enduring it will be. Another advantage of vinyl fencing is that painting is never needed. Some vinyl fencing has removable railings and posts. These elements simplify panel removal, whether you must remove one to allow an automobile through or for restorations. Removable panels make vinyl fences beneficial.
Aluminum fences
Aluminum is a fantastic option if you want a fence that does not obstruct your view. In addition, aluminum fences keep your pets and kids safe. These fences need very little maintenance. Aluminum fences do not rust like iron fences. You don't have to stress about paint blistering or fading if you buy an aluminum fence with a powder coating. Nevertheless, circumstances might arise where aluminum fence touch-ups are needed. Aluminum fence materials are long-lasting but can be scratched. Luckily, touching up an aluminum fence demands little paint, and it's completed quickly.
Steel fences
Steel fences deliver the same look as a wrought iron fence. However, iron fence materials are less enduring than steel fences. Steel fences are made of robust materials. This fence option delivers heightened security, and you never need to fret about it denting or warping. Rust is the only upkeep problem you face when you buy steel fencing. However, rust is only a concern if your fence gets scratched. It is best to
touch up fence scratches when they occur to stop oxidization that generates rust. If you hope to avoid blistering or peeling paint, choose to have your fence powder coated. A powder coat allows your fence's paint to hold up nicely over extended spans.
Composite fences
Composite fences do not demand vast upkeep like wood or metal, even though it looks comparable. Staining and sealing are not needed for composite fence materials. In addition, these materials don't rot or rust. Composite fences are normally made from wood fiber and recycled plastic and are a low-maintenance fence choice. You can clean your composite fence by rinsing it down with water. Blemishes on composite fences are hard to notice because the panel's graininess conceals flaws effortlessly. Frequent touch-ups are not a problem with composite fences.
Call us today to set an appointment with our fence contractors in Sanford to establish a low-maintenance fence on your property immediately.