5 Types of Fences for Your Residential Property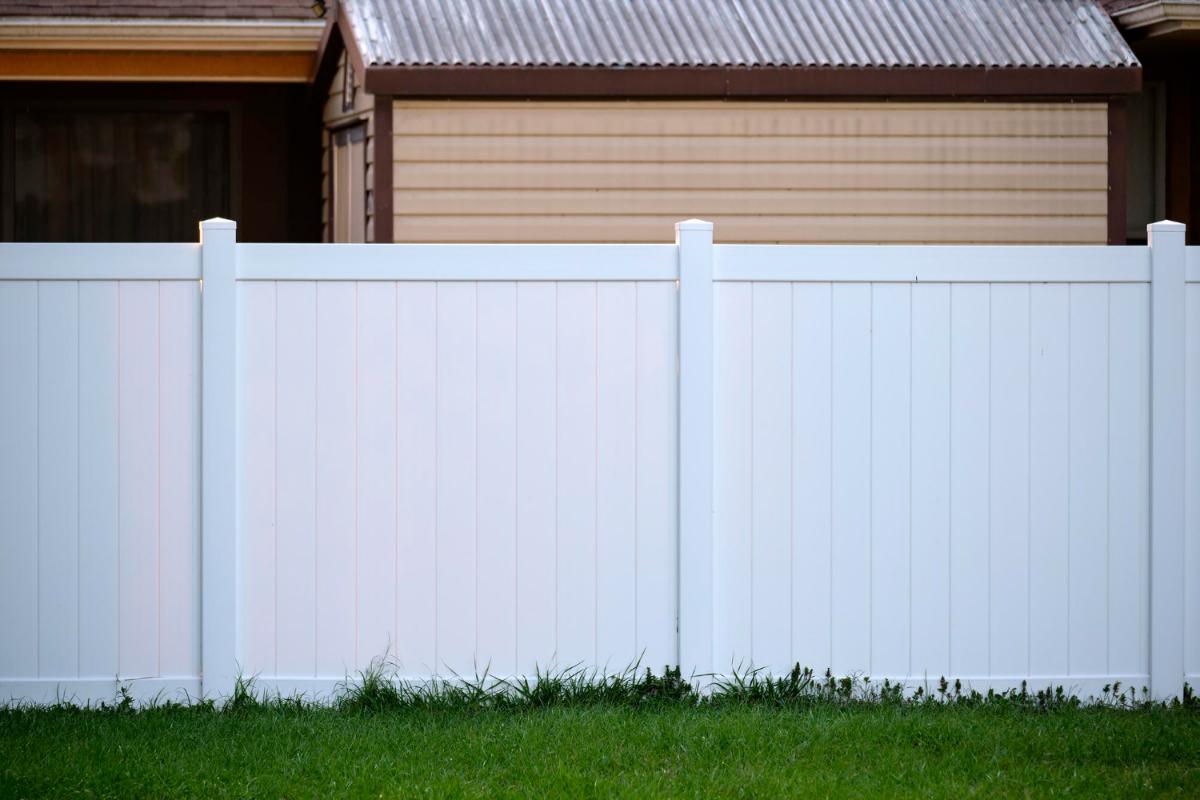 Have you been considering ways to add privacy to your backyard? Do you want to enhance the safety of your property for pets or children? These are just a few of the reasons people choose to install fences around their homes. As fence contractors in Debary, we know the importance of your residential fence. The fence around the property is an important part of the overall design because it draws attention to the structure of the house. It also establishes a subtle boundary between the people who live inside and those who live outside. These are just a few of the types of fences to consider for your home.
Wooden Fences
Woods like cedar and redwood are attractive and durable when used as fencing. They are both lightweight and resistant to insects and decay. Neither of them has to be stained or painted; their natural grey or brown patinas are beautiful as they age.
Pine and other treated softwoods can resist decay, but they still need to be finished with paint or stain. But the wood might oxidize when left outside in the elements and take on a black or discolored appearance. Wooden boards are perfect for enclosing a yard and keeping things private.
Composite Fences
Privacy, security, and the ability to keep dogs and children safely contained are all benefits of using solid panels. Composite fencing is best suited for backyards rather than front yards because of its height and obstructive nature. The substance is a hardy combination of plastic, resin, and small fragments of wood. It looks like natural wood and is available in a wide range of colors and styles, but it is not susceptible to damage from insects or moisture.
Chain Links
Chain link isn't something you'd normally consider for your house. But with little ingenuity, it can be a low-cost, long-lasting, and low-upkeep alternative. Use it as a property boundary and plant vines or shrubs along it for seclusion and to enhance your yard's appeal. If you need to enclose your dog, it works wonderfully as fencing. This also works well if you're going for a more open, airy feel.
Stone Fence
This fence design is fantastic! Stone fences add to a property's aesthetic value and make it safer. If constructed to a sufficient height, they can also partition off outdoor space areas for personal use.
The front yard can benefit from a low, ornamental brick fence, while the backyard can use a more substantial structure. A stone fence, if properly erected, can last for decades with only occasional cleaning. So, if you're looking for the most expensive choice, go with a high-quality stone fence. The materials are costly and need to be installed by a trained expert.
Vinyl Fencing
Today, vinyl fencing is available in a wider range of colors and textures. New vinyl privacy fence pieces come in various colors and designs for homeowners. It is also optional to repaint or stain vinyl fencing. And with all that, you have yourself a wealthy choice of fence types to choose from.
These are just a few of the many styles of fence you should consider when you want to add privacy or safety to your residence. If you are looking for quality fence contractors in Debary, contact Byers Fence to hear about our services today.