4 Ways to Enhance the Safety of Your Home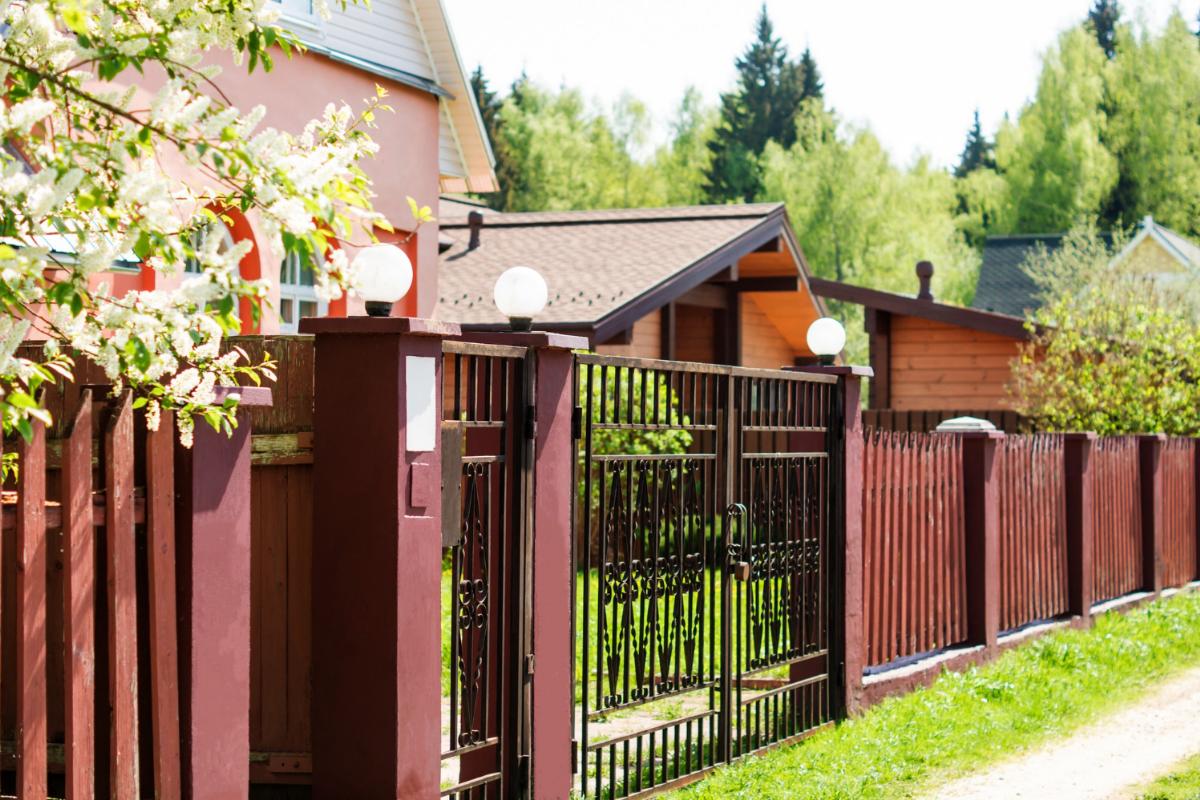 Installing security measures is not as much fun as decorating your new house, but it is an essential part of protecting your home. Not only is the safety of your property important, but the safety of your belongings and family are of the utmost importance to a homeowner. Our fence contractors in Daytona understand the right fences to install to add security to your home. These are a few ways that you can enhance the safety of your property.
Add a Fence
Without sturdy fencing, thieves may gain entry to your property and steal your possessions. But with one, they will think twice before breaking into your home, especially when yours is a high one. Intruders won't waste time trying to force their way in before heading to your doors and windows if you don't have those protective walls up. However, if a sturdy fence protects your property, intruders will have to break through it before they can get access to your main property.
Add Even More Security to Your Gates and Fences
Don't let a blown-over gate or fence provide easy access to burglars. A garden gate should be built firmly and at the same height as the surrounding walls or fences.
Intruders will have a harder time gaining access through metal gates because of their height. Also, their open design makes it easy to see whether they are being observed. Ensure that the garden side bolt, padlock, and hinges are secure. Additionally, you can put two separate locks on your gate. It's important to keep your fencing in good shape, as broken sections could give intruders a way to peek inside or possibly obtain access.
Light Up Your Yard
Anyone trying to sneak into your property will definitely not appreciate any form of lighting that exposes their presence. Outdoor lights should be sufficient to deter them. Put up lighting in your front and back yards, on paths, and around your garage and other outbuildings. This will make potential intruders more doubtful, and it will also reduce the likelihood that you may fall on the front stairs.
Here are some ways you can improve the effectiveness of your outdoor security lights:
Put in motion detectors so that the lights come on when you go into the room.
Use solar-powered lamps to cut down on your electricity bill.
Use a smart outlet.
Smart bulbs allow you to set timers for your lighting.
Safely Hide Your Keys
The first places anyone attempting to break into your house will check for a house key are the carpet, the mailbox, and the flowerpots. If you hide your keys in the latter, the intruder may become suspicious and destroy the pots rather than risk finding the keys. Hide the key somewhere the thief won't look, but that's convenient for you to get to in an emergency. Barbecue grills, birdhouses, and doghouses may seem like obvious choices, but they can be excellent hiding places.
These are a few methods to enhance the security of your property. If you are concerned about safety and ready to install a security fence around your home, contact our fence contractors in Daytona to get started today.