4 Popular Fence Types for Your Home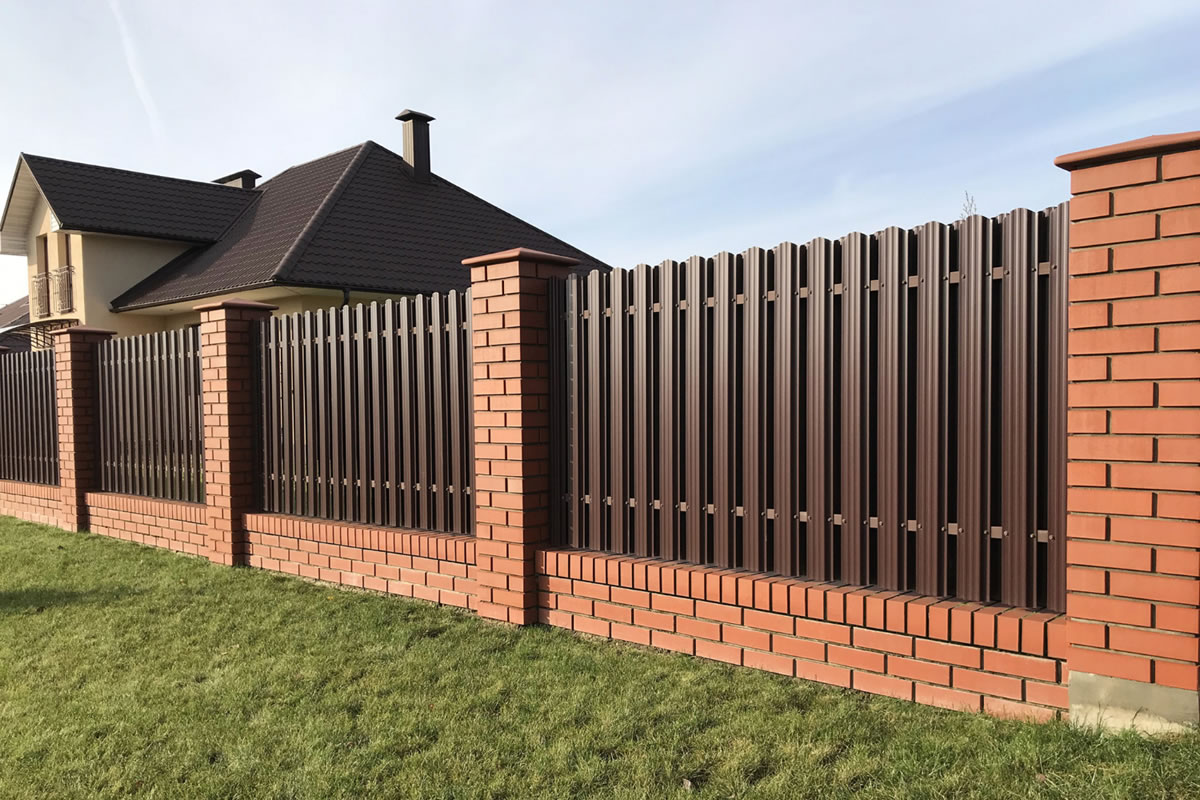 You will probably notice myriad types of fences if you drive through any suburb or moderately sized town. In many cases, the variety and multitude of fence materials and styles available can be overwhelming to a property owner. The most sensible way to navigate finding the best fencing type for your property is to focus on your specific taste and needs. Our fence contractors in Debary offer a closer look at some of the most popular fence types available today.
Chain link fencing
This fencing option is both functional and economical. Typical chain link fences are created with steel fabric that has a mesh pattern attached to fence posts made from steel. To prevent corrosion, this steel is usually galvanized. In most cases, steel fence fabric is offered in 50-foot-long sheets. The fabric's height can range from 3 to 12 feet high, allowing buyers to determine their choice based on the level of protection they desire from their fencing. Chain link fencing is most commonly found in the basic metallic coloring, but the fabric is also available in green or black. Beyond the color choices available, this fence style is much more practical than decorative. It also allows a significant level of visibility, which may not offer the level of privacy that many property owners desire.
Ornamental fencing
These fences are usually comprised of deep-colored aluminum or steel and are available in various designs and sizes. Ornamental fencing panels are typically designed with thin pickets that allow visibility and elegance to highlight your lawn and landscaping elements. The most popular decorative fencing styles offer a high level of durability. The aluminum in these fences is coated, and the steel is galvanized to prevent rust accumulation. The most significant disadvantage of ornamental fencing for most property owners is that it is often more costly than vinyl or wood alternatives.
Vinyl fencing
This fencing type is an attractive, low-maintenance option. Vinyl fencing is typically about 6 feet in height and is not subject to mold and decay. Vinyl fencing is also known for being quite decorative. It is available in a light color scheme and is typically installed with a fancy lattice design. One drawback of vinyl fencing is that the light coloring makes the fencing susceptible to stains from dirt and mud that requires occasional washing. This can be more problematic in areas with soil that has a reddish hue. Vinyl also has a higher installation cost than its wood counterpart.
Wood fencing
Wood fences are one of the most basic fencing options available. Typical wood fence panels are made of cedar or pine and are 8 feet wide and 6 feet tall. Wood fences are an excellent choice for privacy fencing due to their lofty, opaque nature. They are also typically a cost-effective option. One distinct drawback of a wood fence is that it is often rather plain looking, but it can easily be more decorative with a coat of paint. Wood fences also have the potential to decay with time. Purchasing wood fencing that has been pressure treated can be beneficial, but it will not entirely prevent the issue.
Though deciding the type of fence to install depends on personal preference and needs, vinyl fencing is the most versatile choice for most people. It is decorative enough to complement your garden or dwelling while still offering a high level of privacy. Contact our fence contractors in Debary today for more information. Byers Fence is here for you.