4 Aluminum Fencing Benefits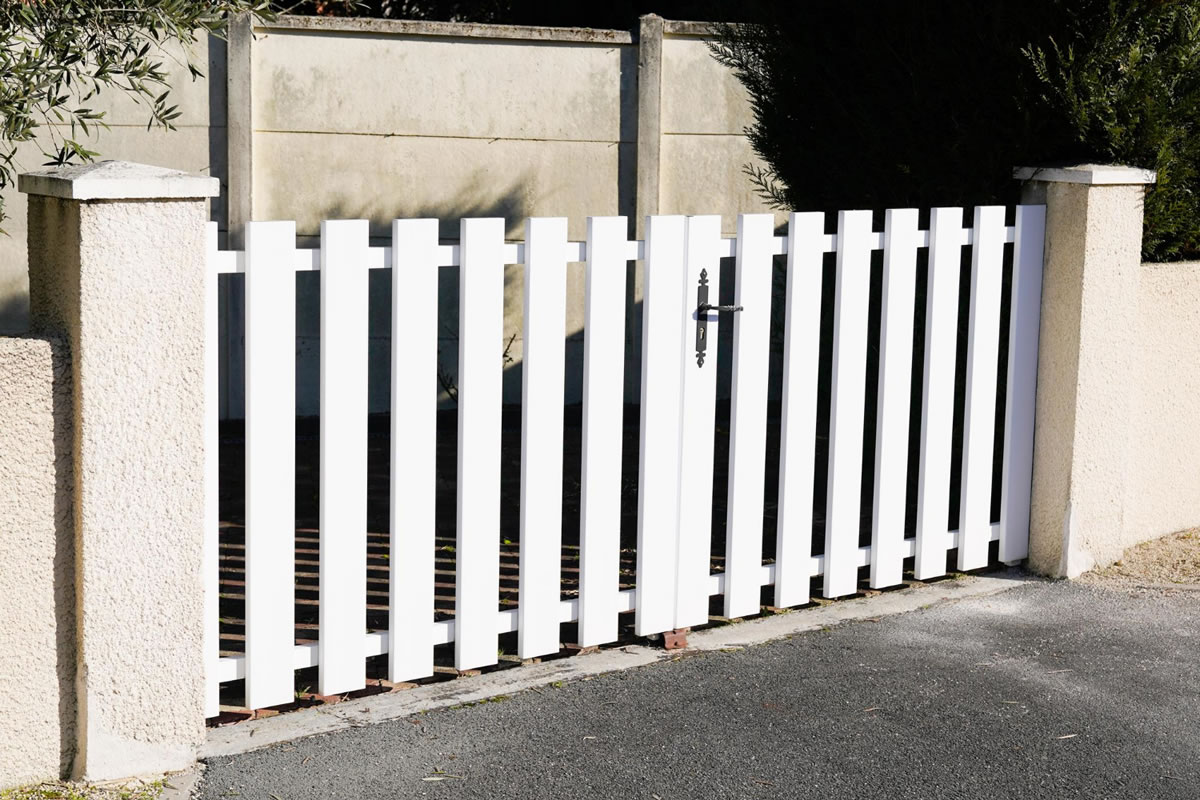 When most people think of aluminum, fences do not usually come to mind. Most people think of soda cans, foil, or even siding, but not generally fencing unless you are in the industry. Yet, surprisingly, aluminum fences are one of the best business or home investments you can make. Aluminum fencing is easy to install, relatively low-maintenance, attractive, and durable. Best of all, they have a high level of versatility and can be used for various applications. Our fence contractors in Sanford offer the following benefits of choosing aluminum fencing:
Aluminum fences save you money.
Do not worry too much about the cost of aluminum fences. The initial installation maybe a little more costly than other fencing types, but they will save you money on repairs and maintenance in the long run. Wood and wrought iron fences require much more in the way of care, but aluminum fencing requires virtually no upkeep, freeing you up to enjoy your home without the added worry.
Aluminum fences boost your curb appeal.
It is no secret that aluminum fences are attractive. Any elements of your home that improve its curb appeal, like a gorgeous aluminum fence, will add value to your property over time. These barriers are available in various styles and colors, so you can customize them to blend in with their surroundings, complement the design of your house, or stand out and draw attention. No matter which style you choose, your home is bound to be more attractive to buyers if you decide to put it on the market.
Aluminum fences offer added safety
Whether you want to keep your pets and children safe within the boundaries of your property or surround your pool area to keep out unsupervised visitors, aluminum fences can offer an extra level of safety. Installing an aluminum barrier can keep your kids and dogs safe from wandering into heavy traffic or getting snatched up by a stranger on the sidewalk. In addition, accidental drowning can be avoided by blocking access to your pool area with a gated and locked aluminum border. Finally, there are safety alarms on the market for your gate that will notify you if someone has entered your pool area without permission for an extra layer of added security around the pool.
Aluminum fences increase your sense of safety.
Aluminum fencing is the perfect way to discourage potential trespassers and make your property feel safer. Not only do fences literally improve your property's security, but they also bring an increased sense of wellbeing inside of the dwelling. When you feel more secure and safe inside your home, you will be able to relax and enjoy a more comforting environment. This is a critical element in ensuring that your residence has the best atmosphere possible.
These are just a few of the benefits of aluminum fencing. In addition, our fence contractors in Sanford have the experience and expertise to take care of all your fencing installation, maintenance, and repair needs. Call Byers Fence today to schedule your free consultation!