3 Reasons to Consider Vinyl Fencing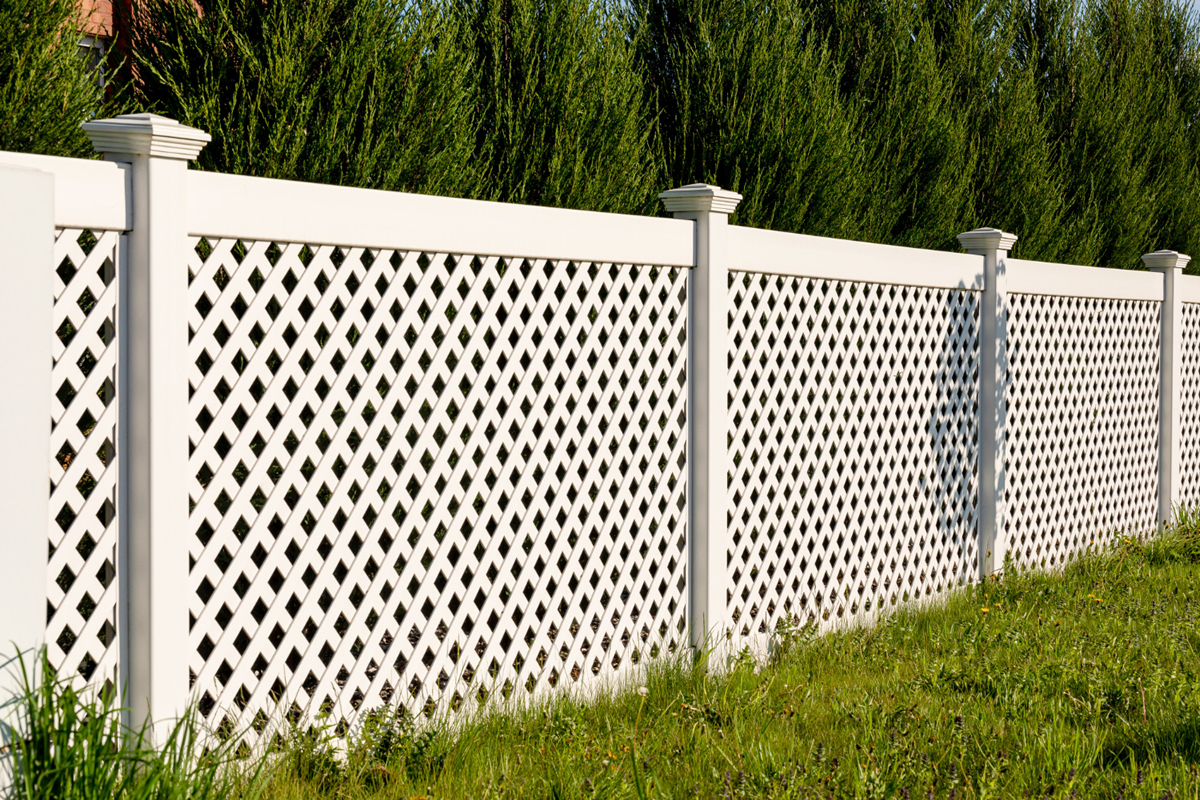 You should never feel fenced in when considering border materials for your property. The truth is, there is a multitude of fencing materials available on the market for you to choose from that fit nearly every need and budget. Contact fence contractors in Sanford today to learn about the many options available to fit your specific needs. In addition, our experts offer the following reasons you should consider vinyl fencing for your home:
Vinyl fencing is low maintenance.
Vinyl fencing has plenty of benefits, but the one that homeowners value the most is that it requires very little maintenance. Cleaning a vinyl border is a breeze. Use a pressure washing machine on a lower setting or even a regular water hose to remove dust, dirt, pollen, and other contaminants. Did you mow your lawn too soon after a rainstorm and kick wet grass up all over your fence? Not to worry! When you choose vinyl fencing, all that grass will rinse right off with a little bit of clean water. There is no need for constant scrubbing or annual whitewashing with a vinyl barrier. Instead, grab a water hose and give it a rinse any time you want it to sparkle like the day it was installed.
Vinyl fencing saves the trees, your back, and your wallet!
Vinyl fencing is the most versatile fencing choice available. It is available in nearly all the same patterns and designs that you will find in wood fencing styles without the added cost, maintenance, and deforestation! You can have the same alluring design that comes with wood borders without continuous scrubbing and painting that is essential for keeping a wood fence looking great. It is also much less expensive in the long run to install a vinyl barrier than a wooden one considering the maintenance and repair costs of a wooden fence. In addition, vinyl is an environmentally-friendly choice because you lower the need to cut down trees. There is no demand for dangerous chemicals or cleaning solutions to keep your fence looking beautiful for years to come.
Vinyl fencing can stand up to mother nature.
Whether you prefer a robust and secure privacy fence or the beauty that comes with a more ornate fencing style like a standard or scalloped picket fence, you can bet that vinyl fencing will provide the look and function you desire with the added benefit of standing up to the may assaults that mother nature will throw at it. Unlike wood fencing materials, vinyl fences will not break down, rust, or fade due to strong winds, saturating weather elements, and UV exposure. They also will not lose their structural integrity or rot away because of damage from termites or other insect infestations.
If you get excited by the thought of installing a fence that resists weather damages, requires little maintenance, and saves you some cash, vinyl fencing is right for you. The best thing about vinyl is that you can still have the beauty and appeal of classic wood fencing without all of the problems. Fence contractors in Sanford are here to handle all of your fence installation, maintenance, and repair needs. Call us today for your free estimate!