3 Common Types of Fencing Materials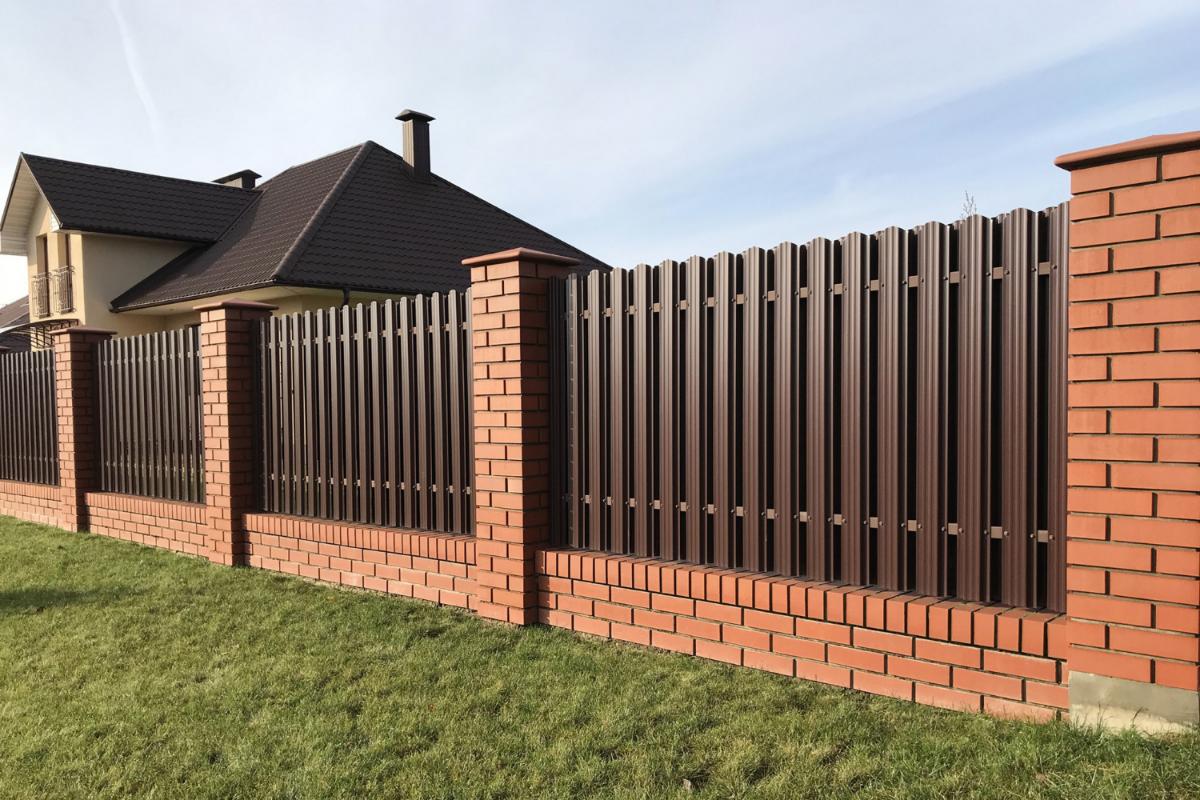 Are you finally ready to build the fence of your dreams to create privacy, enhance security, or boost curb appeal? Many get fences for privacy, others for protection. No matter why you want a fence, it is safe to say that you are probably blown away by your options of material used for fencing. Honestly, there are many options to pick from, and our fence contractors in Debary are here to help you choose the best one for your needs and budget. Your decision may come in cost, or practicality. Whatever the deciding factor may be, you need to know what you are wanting. These are the most common types of fencing materials.
Cedar Wood
Wood fencing is very popular for a variety of different reasons. Properly treated and installed wood fences bring a graceful and natural aesthetic to your property that still offers privacy and protection. Cedar is the most common type of wood used for fences. Being the most popular pick, it is also the most durable. This type of material offers a natural resistance to pest infestations and doesn't warp or shrink as much as other types of natural wood. The benefits of Cedar Fencing really shine when you properly stain it and treat it appropriately. Also, the cedar planks can be customized for all types of styles.
On a side note, chemically treated (pressure-treated) wood does have its own advantages. It is also resistant to rot; however, many prefer the natural properties of cedar.
Chain Link & Aluminum
Chain link and aluminum are the most common materials you will find. They both offer their own sets of advantages and disadvantages. Chain link fencing is low-maintenance, low-cost, and comes in many styles.
Aluminum is the most used material for fencing. It can be utilized to match many styles and is better for an open theme in your yard. This is also a low-maintenance material with a cost that is often friendly to a budget. Both chain link and aluminum do lack in privacy.
Vinyl
Vinyl fencing is quickly becoming the most popular fencing option. There is good reason for that. Not only is vinyl fencing versatile, but it is durable. You can use vinyl in a semi-private, private, or even picket fence style.
As far as the color options, you are going to see a higher price for most colors outside the tan and gray hues. There are also unique styles that have begun to be available recently, such as: Horizontal Pickets, Louvered Pickets, and Textured Panels. Vinyl is amazingly low-maintenance and can be cleaned with a power washer. They are prone to collect pollen from trees, but that is any material.
There are plenty of other types of fencing material, but these are definitely the most common options you'll find when you are planning to build a new fence. If you are ready to start planning the fence of your dreams, contact our fence contractors in Debary to hear about our process today!