Why You May Want to Install a Wooden Fence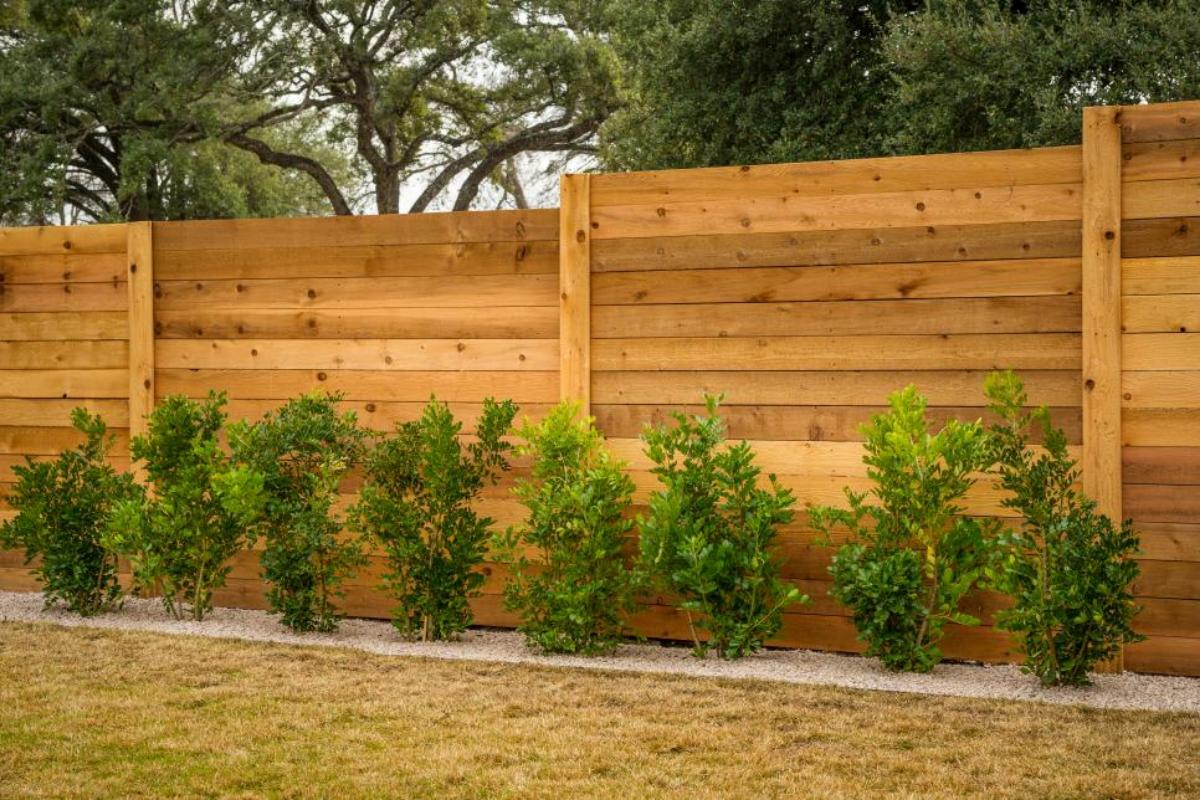 Fences come in many shapes, styles, and materials so that you can choose exactly what you need. Even if you know the reasons for installing a fence, you may not know where to start when it comes to choosing the right material. From cost to appearance to maintenance, fence materials differ in many ways, and this can be overwhelming to many homeowners who simply want to make the right choice. Working with fence contractors in Heathrow can provide you with expert knowledge of all the fence options available to you. These are a few reasons why you may want to consider installing a wooden fence.
Boosts the Appearance
The appearance of a wooden fence can improve the curb appeal of your property and create an attractive barrier around your home. When you install a wooden fence, you can customize it to your liking. You can choose the distance between the posts and fence boards so that you can
Adds Function to Your Property
When you install a fence, you will be able to use your yard to its fullest potential. A fence increases the functionality of your property by adding some much-needed privacy and security. If you have dogs or children, they can run around your home more freely without worrying about traffic, strangers, or becoming lost. This allows you to maximize the use of your yard and enjoy your property to its fullest.
Improves Security
When you are worried about the security around your property, you should consider installing a wooden fence. Wooden fences can be installed to provide maximum security, with high posts and large gates. Improving the security around your home allows you to genuinely enjoy what your property has to offer. Having a safe yard will keep trespassers out, keep intruders away, and protect your property from the dangers they pose.
Provides Durability
Wooden fences are some of the most durable fences you can install. With some upkeep and maintenance, your wooden fence can sustain weather and time. Wooden fences may require repairs, painting, or staining throughout their lifetime, but they will provide your property with years of privacy and security.
Offers More Privacy
Privacy is another benefit of installing a wooden fence around your property. Do you live in a busy neighborhood? Do you have pets and children? When you want to create an outdoor oasis that allows you to feel alone and relaxed, you will want to install a wooden fence around your Florida backyard. You can choose to install the wooden panels of your fence close together so that you can decrease visibility into your backyard, which will provide the maximum amount of privacy in your yard.
These are a few of the reasons why you may want to install a wooden fence on your property. By installing a fence, you will enjoy the perks and appearance for many years to come. Trust our fence contractors in Heathrow to help you with your fence today.