Six Ways to Create a Private Oasis in Your Own Backyard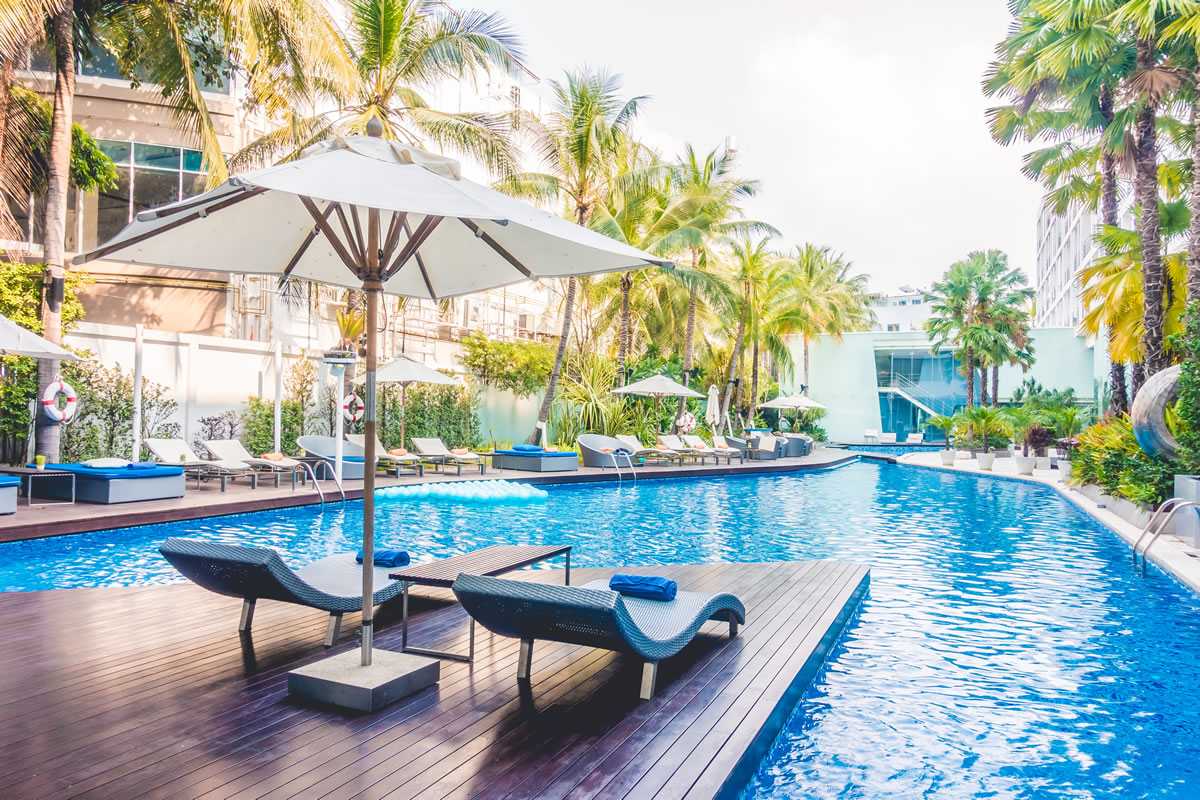 Do you want to live like you are on vacation? Are you looking for ways to increase the function of your outdoor space? To upgrade the outdoor space of your backyard, you will want to update some of the features and add some privacy. These are a few ways that you can create a private oasis in your own backyard.
Use Lighting
There are many lighting options available to you so that you can add ambience to your outdoor space. You can add lanterns or string lights to create a subtle mood around the space, or you can add overhead lighting on a chandelier or ceiling fan to enhance the lighting in the area. Landscaping lights also add a perimeter around your paths to your patio, which leads the way during the darkest of nights.
Upgrade Outdoor Furniture
Consider spending some money on some quality outdoor furniture that is comfortable and fitting for your lifestyle. If you spend your time outdoor dining, consider a large dining table with many chairs. If you want to relax and unwind on your patio, get a large and comfortable wicker sofa with soft cushions.
Install a Fence
Many residents of Florida neighborhoods live close to their neighbors, which decreases the amount of privacy they have in their own backyards. To create more privacy and intimacy for your patio, you may want to install a fence around your property. Our fence contractors in Sanford can help you choose the right fence for your space. When you create private spaces, you will be able to enjoy all your outdoor spaces without any distractions or interruptions.
Add a Water Feature
The sound of trickling water can have relaxing qualities on your life. Imagine putting one of these water features in your own backyard to promote the feelings of peace and tranquility. By installing a water feature, fountain, hot tub, water wall, or other water elements into your backyard, you can create an outdoor oasis that makes you feel as though you are always on vacation.
Remove Eyesores
To create the ultimate backyard oasis, you want to remove any eyesores or ugly blemishes in your backyard. In fact, you should start by pressure washing any hardscape surfaces, like concrete, landscaping edging, fences, decks, or pool features. When you are looking to enhance your patio, clean the area by scrubbing your surfaces or pressure washing the area clean. This should be one of the first jobs you perform when you choose to fix the space, brighten the area, and update the entire space.
Improve Landscaping
Fresh flowers and newly planted shrubs can also add a fresh look to any outdoor space. When you are looking to upgrade your patio space, you should also consider improving the nearby landscaping. Planting new shrubs, removing any old or dead trees or branches, and planting brightly colored flowers all add a beautiful touch to the space. These new plants will give you something to enjoy when you are sitting down on your patio at the end of a busy day.
These are a few ways that you can increase the privacy of your backyard and create an oasis to enjoy for many years to follow. If you are looking to install a fence in your yard, contact our fence contractors in Sanford to hear how we can help you today.