Eight Reasons to Choose a Vinyl Fence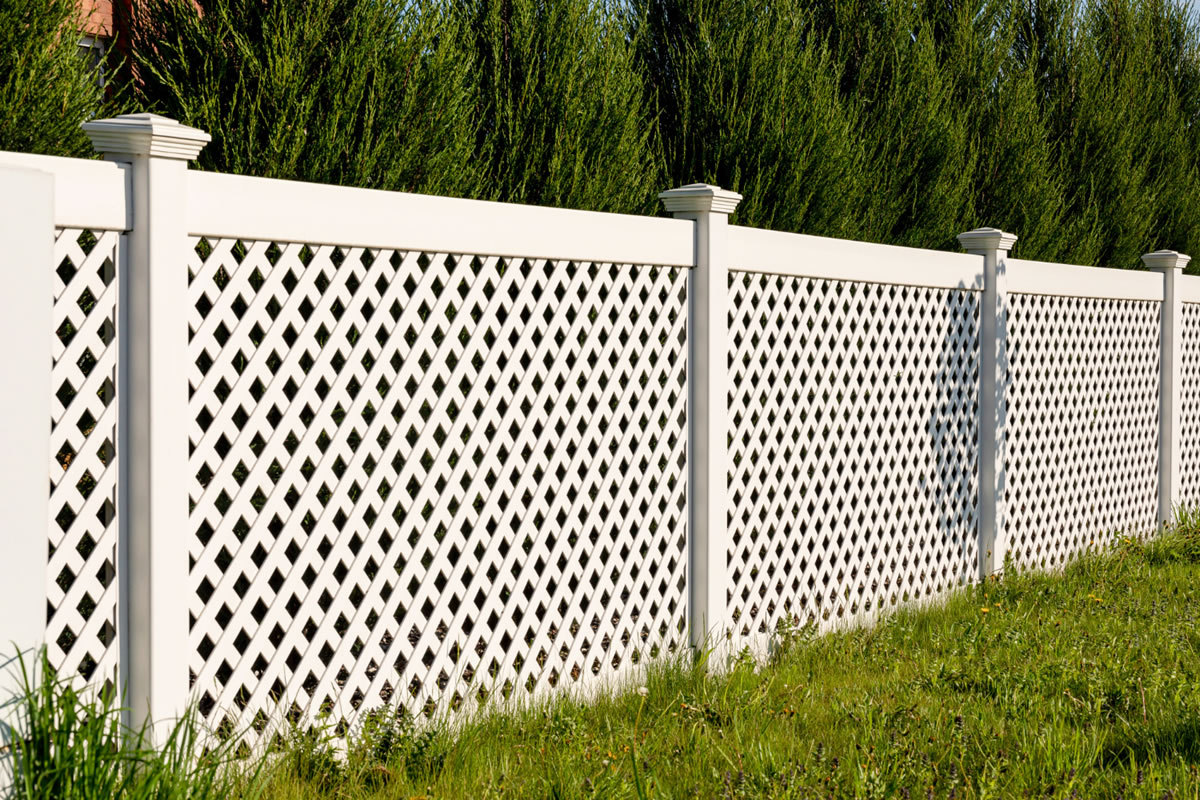 Are you wondering what fence material to use on your new fence? Do you want durable but low maintenance fencing materials? When you work with our fence contractors in Daytona, you will be able to have all the information to make the best choices for your fence. Once you take a look at some of the advantages of a vinyl fence, you will surely be impressed. From its affordability to its versatility, there are many advantages to choosing this fence material. Let's take a look at some of the benefits of choosing vinyl fencing for your next fence project today.
Low Maintenance
One vinyl fencing pro is that vinyl requires little or no maintenance. You won't need to paint it to stay it protected, and you don't need to apply chemicals to discourage termites and other pests.
Easy to Clean
You will not need to scrub hard to urge obviate moss or mildew. Vinyl fencing can be cleaned easily with soap and water. If your vinyl fence has mold or mildew growing on it, you will just want to add a little bleach to your water mix to target these issues.
Attractive
Vinyl comes in many various styles and may be made to mimic wood or appear smooth and sleep. This customizable nature allows you to choose the look of the fence that will best suit your yard and your style. It can even be curved like iron or formed in other attractive shapes.
Recyclable
Vinyl is recyclable, which means you won't need to send any construction scraps to the landfill. More importantly, the entire fence are often recycled if you ever need to replace it later down the road. This is a benefit that many homeowners overlook when choosing their fence material.
Non-Toxic
Vinyl fencing isn't treated with toxic chemicals for water- or insect-resistance, and vinyl also doesn't need treatment with toxic chemicals or paint after installation. Once it is installed, it is ready to go.
Durable
Vinyl offers protection against ultra-violet rays, so you don't need to worry about your vinyl fence yellowing in the sun. Vinyl will also last five times longer than wood, which means that it is much more durable to the elements. It can also withstand areas that suffer from heavy winds, rain, or other rough and extreme weather.
Easy to Install
Vinyl fences are installed much like wood fences. Once the post-holes are dug, the posts are secured within the holes, and the rails are inserted to create fence. The pickets then fit inside these areas, which makes for a quick and easy installation process. If you would like a fence with panels, they're also easy to install.
Private
With the choice of whichever height you prefer, and the spacing that you desire for your level of privacy, you can have a fence that meets all of your needs. Many people love installing vinyl fences to enhance the privacy of their yard or their business. They are great for concealing heavy equipment or even dumpster areas.
These are some of the main benefits of choosing vinyl fences. When you are ready to install your fence, contact our fence contractors in Daytona to get started with your fence design today.