Wood Fencing In Heathrow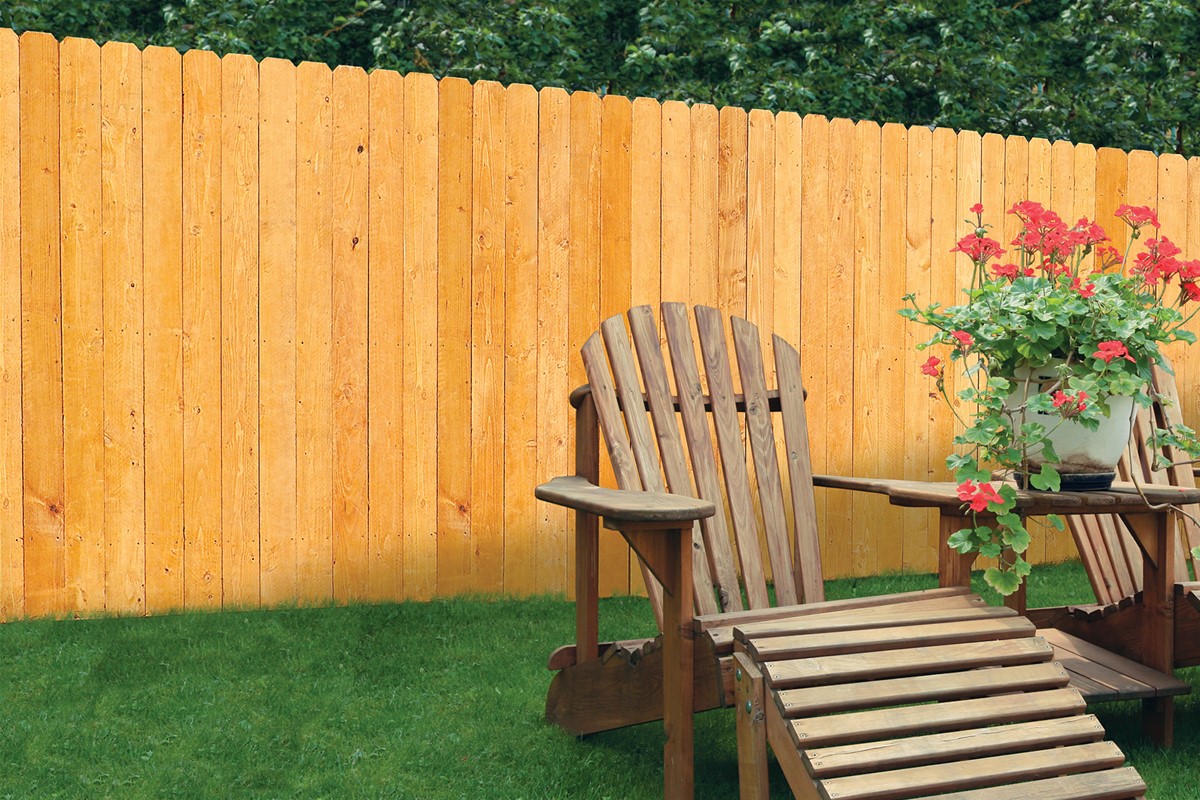 Wood is a favorite fence type that fence contractors in Heathrow prefer to use. Not only does it keep your home private, but it is also customizable to any height that you need. Wood fences are a favorite of fence contractors in Heathrow because it gives your house a warm and welcoming feeling without the headache of having to break the bank. Whether for privacy, access control or security, wood fencing is just perfect for your need. Fence contractors in Heathrow advise though that the height and size of your fence will significantly impact the price. The more wood you need, the more cost you will incur. And just like all fences, they take a while to install.
This type of fence is flexible and can be used as decoratively border, to set boundaries, to keep the house secluded and to accentuate an area or landscape. It varies in sizes and styles with various designs for you to select. This style of fencing is unique and can be customized to suit your taste.
Let's consider the pros and cons of this fencing style to help determine if it would suit your style and give your property that welcome home look.
Pros of Wood Fencing
Affordability
Wood fencing is quite affordable compared to wrought iron, PVC or aluminum. There are certain factors though that contributes to how affordable wood fencing can be. These factors are:
The type of wood used.
The type of fence required.
The length of the fence required.
Durability
Wood fencing is actually pretty durable, particularly for the price. Although it doesn't have the century-long lifespan of wrought iron, it's still longer lived than plastic.
Easy to Install
Wood fencing is simple to install, and it is versatile, meaning that it can be used for just about anything and it can be shaped to suit your needs.
Accessories
Fence contractors in Heathrow recommend wood fencing as an excellent choice if you like to customize your fences with accessories like planters, lights, or other decorative elements. All it really requires is a handful of screws and a drill, and you're done. The same cannot be said for wrought iron or plastic.
---
Cons of Wood Fencing
Management
This is one of the major challenges of wood fencing. For it to remain in good shape, it requires constant maintenance. Painted fences require a high level of maintenance to keep looking good.
The potential for Rot
If you live in a wet area, then there are chances that your wooden fence can rot if not installed and treated correctly. Regular staining can help to provide a longer lifespan, and the right wood choice also makes a big difference here. Moisture can also cause fencing to warp, notably taller panels used on privacy fences.
In conclusion, wood fencing is affordable, beautiful and provides excellent durability and customization options. Speak to Byers Fence Contractors in Heathrow for your best choice of fences for you.