Which Gate Do I Need For My Home or Business?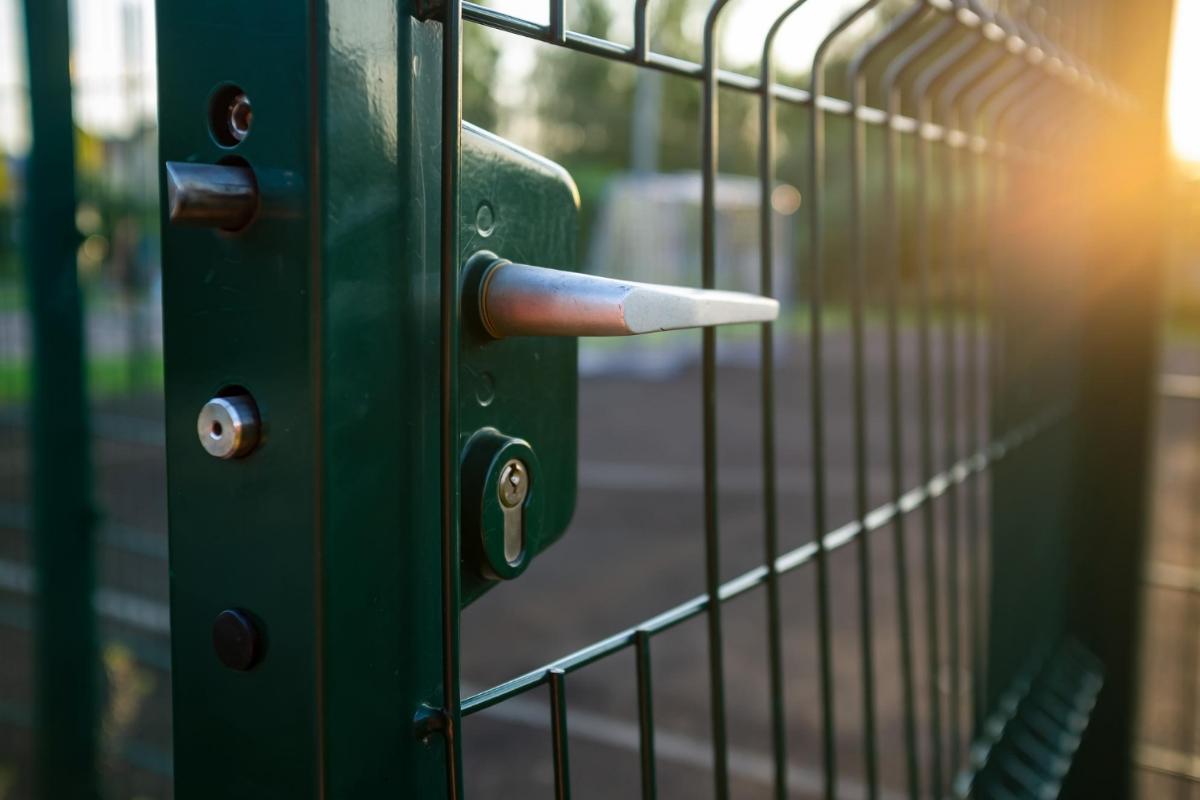 Are you installing a fence around your home or business? This also requires you to consider all of the gate options that meet your needs and allow the proper amount of accessibility into your property. There are many different types of gates that offer a range of security for either foot or vehicle traffic, so you must first consider your home or business's needs before choosing the right gate. As fence contractors in Daytona, we offer a few gate solutions for our clients installing fences. There are three main types of gates that are popular in the Daytona area.
Swing Gates
The entrance into your fence system is your first chance to prevent any unauthorized or unwanted visitors. Swing gates offer protection by acting like a door that can swing open side-to-side with either a 90 or 180 degree radius. Because of this, they may take up more space than a gate that opens left-to-right, but they are more flexible and easier to use, which is what makes them common to implement in residential fences. Swing gates are also beneficial for controlling the traffic flow of commercial and industrial areas, such as transportation hubs, airport terminals, and large event venues. A swing gate offers protection against intruders, which makes it a popular choice for these particular businesses or homes. Typically, a swing gate should not be used for a highly trafficked vehicle entrance due to the swing radius.
Cantilever Slide Gates
A cantilever slide gate is also a common choice for an entrance gate. These are primarily used in both commercial and industrial settings that are in search of more security. Typically, they will have an access keypad or guard, allowing for security allowance before visitors are granted access. These gates operate reliably, have low overall costs, and require minimal maintenance over time. This gate is moved sideways using rollers or wheels on the gate posts. Many businesses with a strict perimeter or boundary use cantilever slide gates to enforce security policies.
V-track Slide Gates
The V-track slide gate is a common design used for commercial facilities. This gate moves sideways and aligns parallel with the fence when fully opened, allowing vehicles to easily enter without taking up any additional space or requiring a swing radius. The V-track enables the gate to slide open and stay in alignment. Because of the use of a track, it may require more maintenance than a trackless slide gate, which makes it more suitable for areas of high security with less traffic flow.
Great gates should be reliable, easy to use, and accessible when needed. As fence contractors in Daytona, our gates are made to meet the needs of our clients, which is why we offer many customizable choices for each type of fence and gate. When you are choosing the right gate for your commercial or residential setting, it is important to consider space, purpose, traffic flow, gate opening speed, and level of security you want for your home or business. If you are considering adding gates into your fence, call us today to learn about your options and to get started.