Using Vinyl Fencing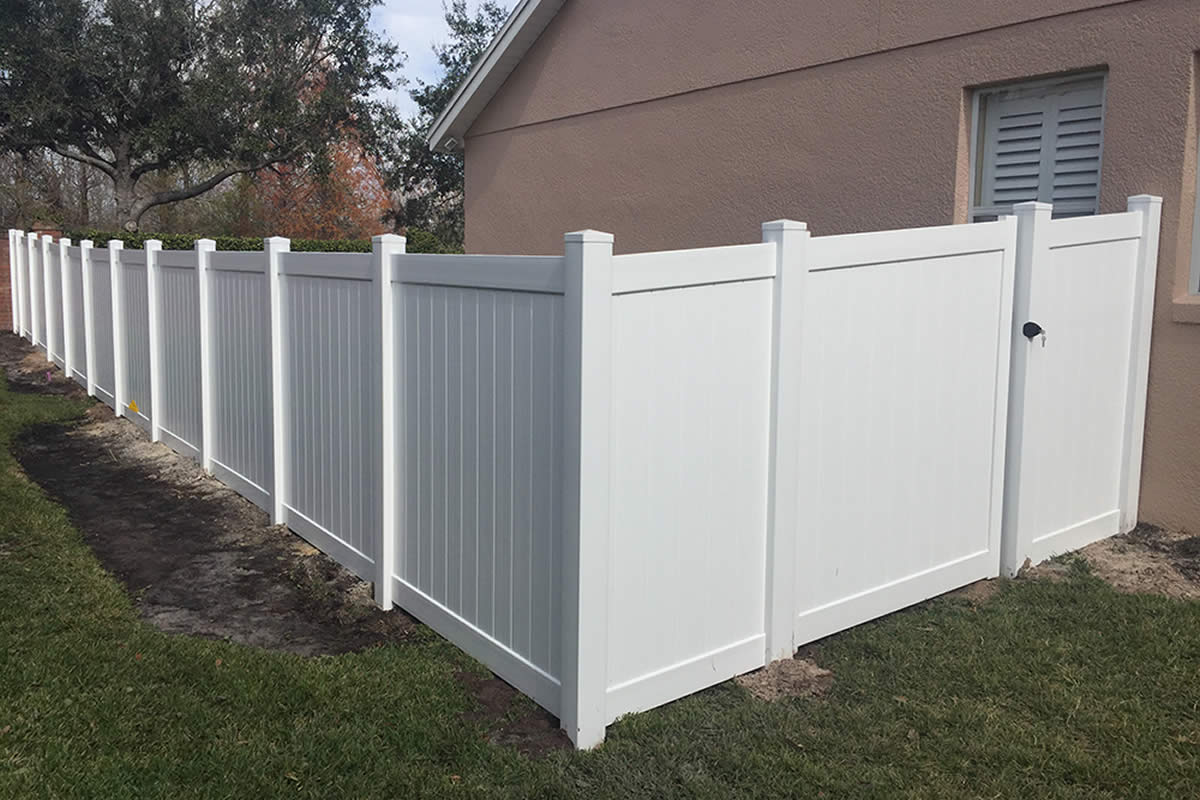 Are you considering changing your wooden fences to Vinyl Fences? Or are you building and thinking of what kind of fencing to finish up your property? Consider using Vinyl fencing as it's one of the best fencing options in the market now.
Other than the cost of installing it, vinyl fencing is elite compared with any other category. Some manufacturers claim that vinyl fences are a lot stronger and flexible compared to wood fences. Vinyl fences can even be made to look like white picket fences, and they are not affected by weather conditions.
You can get your vinyl fencing from Byers Fence as they come with a lifetime warranty from the manufacturer.
Vinyl fencing requires little to no maintenance fee, and you can easily wash paint and other stains off it. All you will need is a water hose and some detergent to make it look brand new. Installing a vinyl fence may have a higher upfront cost, but given its low maintenance costs and long lifespan, vinyl fencing is cheaper than many other fencing types.
Benefits of Vinyl Fencing
1. Little to No Maintenance Required
Vinyl fencing can easily be cleaned with a hose, and it doesn't require much in terms of maintenance. It's the perfect choice for an owner who wants a beautiful fence without having to work for it. Of all the benefits of vinyl fencing, the low cost of maintenance is likely the most attractive.
2. Strength
Experts in the field like Byers fence say Vinyl is about five times stronger than wood. You can also be sure it won't decompose or fall prey to rust or pests. Another Plus to Vinyl is it doesn't absorb moisture so that it won't blister, rot, or peel. If you are a wood lover, consider vinyl for a similar appearance without the many risks.
3. Affordability
When you put into consideration the cost of maintenance for Vinyl Fencing which is zero against the cost for wood maintenance, it's safe to conclude that vinyl is a more affordable fencing option.
4. Lifetime Warranty
Fence contractors in Sanford love vinyl fences because they come with a lifetime warranty, giving you peace of mind that your fence will survive most weather conditions. Warranties differ though, contact Byers fence, let them provide you with comprehensive details about their warranty. Your warranty will allow you to be rest assured, knowing that your investment will be protected for many years to come.
The above benefits are just a few you would enjoy from using vinyl fencing. Not only is vinyl sturdy, easy to maintain, it is durable and can be produced in many colors or styles to fit your home. You may need a small fence for your garden, a decorative fence to border your pool, or a grand and far-reaching fence to house your horses, vinyl fencing may be the solution you've been searching for.