The Top Five Reasons to Install a Fence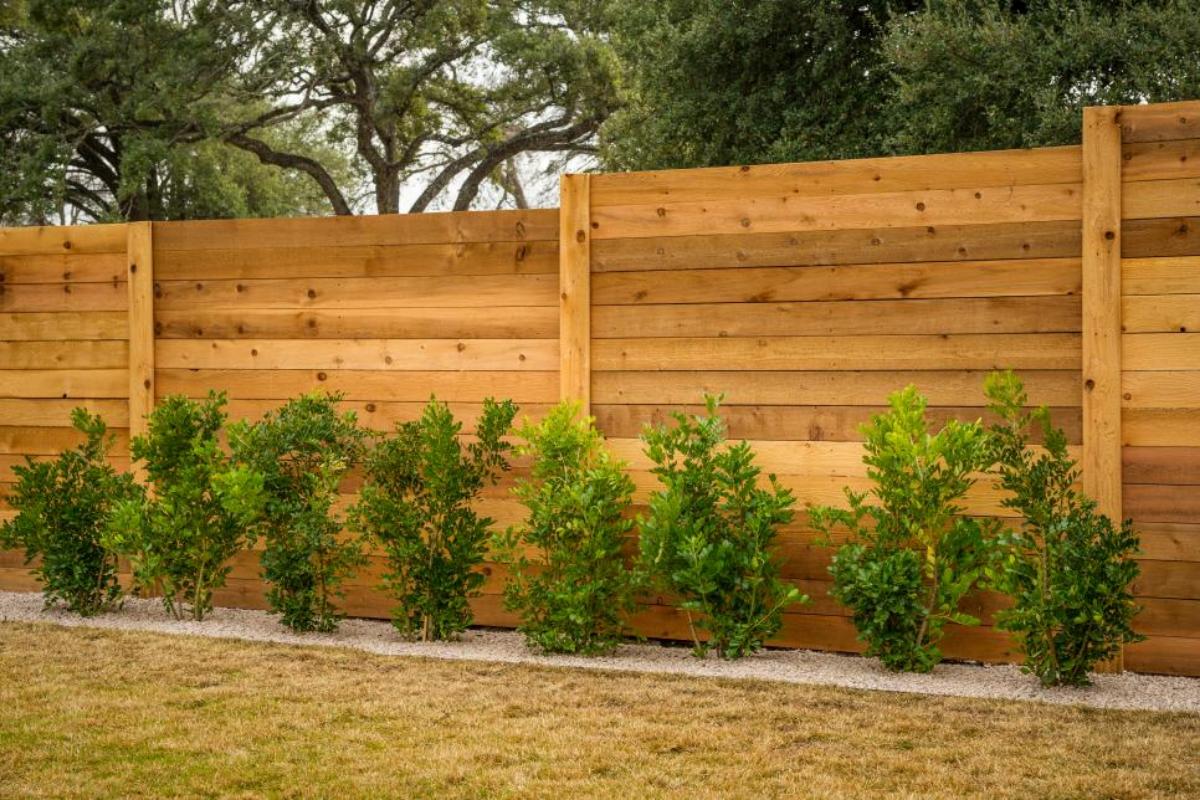 Do you want to add curb appeal to the perimeter of your home or business? Do you want to add privacy or security to your property? Are you looking to regulate traffic into and out of your business? Perhaps it is time that you installed a fence around your residence or commercial property. As fence contractors in Sanford, we help our clients find the best fence for their needs. Here's a list of the top four reasons people install fences around or on their property.
Privacy
One of the main reasons why people install fences around their homes or businesses is to add privacy. This can be applied to both commercial and residential areas. It is common for restaurant to add privacy fencing around outdoor dining to shield their patrons from other businesses or parking lots. Also, our residential clients have installed privacy fences around pools or outdoor entertaining areas in order to maintain privacy when they are enjoying quiet moments as a family.
Security
Whether you are worried about intruders or you simply want to add border control to your property, you may want to install a fence to add security. Many business or industrial settings require regulations on those who are allowed in and out of facilities, and fences offer a way to patrol gates and secure entryways. In residential settings, fences offer protection for little ones and beloved pets that may run into the street or away from the home.
Set Boundaries
When you install a fence, you help to define the boundaries of your property. This can be done with fencing or with landscaping, but fencing is more affordable and requires less maintenance over time. Parks and recreational facilities often use fencing to help divide the layout and establish boundaries between activities. Homeowners also choose to use fences to distinguish where their property starts and ends. It is a great way to visually distinguish the property you own.
Hide Ugly Things
Some people simply choose to install fences to simply conceal what occurs on their property or on that piece of their property. Fences that hide garbage containers are a popular way to keep your customers from having to view an ugly dumpster or overflowing trash can. Also, many people choose to conceal aspects of their property that they use for outdoor storage. This includes areas around decks or sheds that are often overgrown by shrubs or contain many disorganized outdoor supplies.
These are the four most common reasons why home and business owners choose to install fences on their property. Fences are affordable ways to create boundaries and establish safety around the perimeter of your property. They are also great at distinguishing spaces and aiding in functionality of commercial areas as well. If you are looking to install a fence, contact our fence contractors in Sanford to hear about how we can help today.