Benefits of Aluminum Fencing in Sanford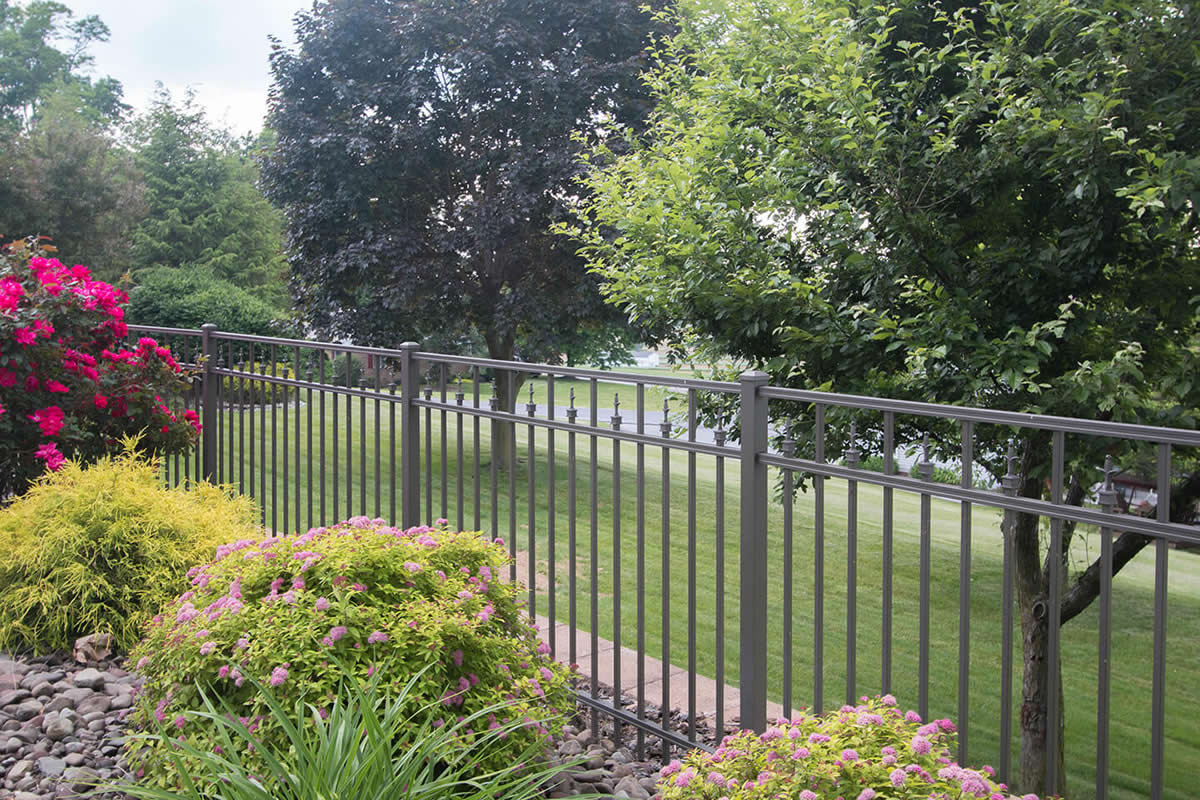 Wood fencing and wrought iron fences have been the classic fence types, but Aluminum is fast becoming the favorite choice of most fencing contractors in Sanford today. It's one of the most basic and attractive fencing types. While it does not provide the amount of security many homeowners look for in a fence, it's relatively easy to maintain. These fences are rust-resistant so that you won't be worrying about corrosion in the long run. The only cost incurred will come during installation when you choose to paint and decorate it. However, the downside to this kind of fencing is lack of adequate security, as it's not as strong as you may think.
Fence contractors in Sanford think Aluminum fencing would be worthwhile. The various advantages of Aluminum fencing will convince you to give it a chance for your next fencing project.
Benefits of Aluminum Fencing
1. Durability
The chemical component of Aluminum is not very vulnerable to corrosion, so unlike iron, Aluminum fencing will not rust, rot or fade, so you don't need to worry about moisture or sunlight damaging it over time. It doesn't matter what weather condition attacks it, it is very resilient and works perfectly both in cold and warm weather conditions.
2. Affordability
When compared with wrought iron and steel, Aluminum fencing is cheaper without looking shabby. It is more attractive and customizable than metal and wrought iron fences which makes it a delight for fencing contractors in Sanford to use for fences.
3. Low-Maintenance Cost
You do not need to repaint or re-stain an Aluminum fence, unlike wrought iron and wood. To keep It spotless though, you may need to hose down the fence from time to time. Regular maintenance isn't necessary.
4. Sloping Ability
Aluminum fences can adjust to the slope of the land where they are installed. They usually have no spaces between the bars of the fence, and you can safely keep your pets and children within the boundaries without worrying about them going out through the bars.
5. Beauty
Aluminum fencing comes in various colors and styles, and can be made to fit any home style and backyard. You can get aluminum fences to provide you with all the aesthetics that you get from other fence types with giving away any extra cost. The powder coating will retain its beauty no matter what the weather brings. Many Aluminum fences have hidden picket fasteners and lack unsightly screws as well, creating a more refined finish.
It's clearly obvious that Aluminum fencing is one of the cost-efficient and low maintenance fencing options. If you are considering making use of this fencing option, consider Byers Fence contractors in Sanford, for the best fencing deals for your new home construction or fence replacement. Call us or send an email today for a free consultation and quote.