Using Aluminum Fences for Your Business Security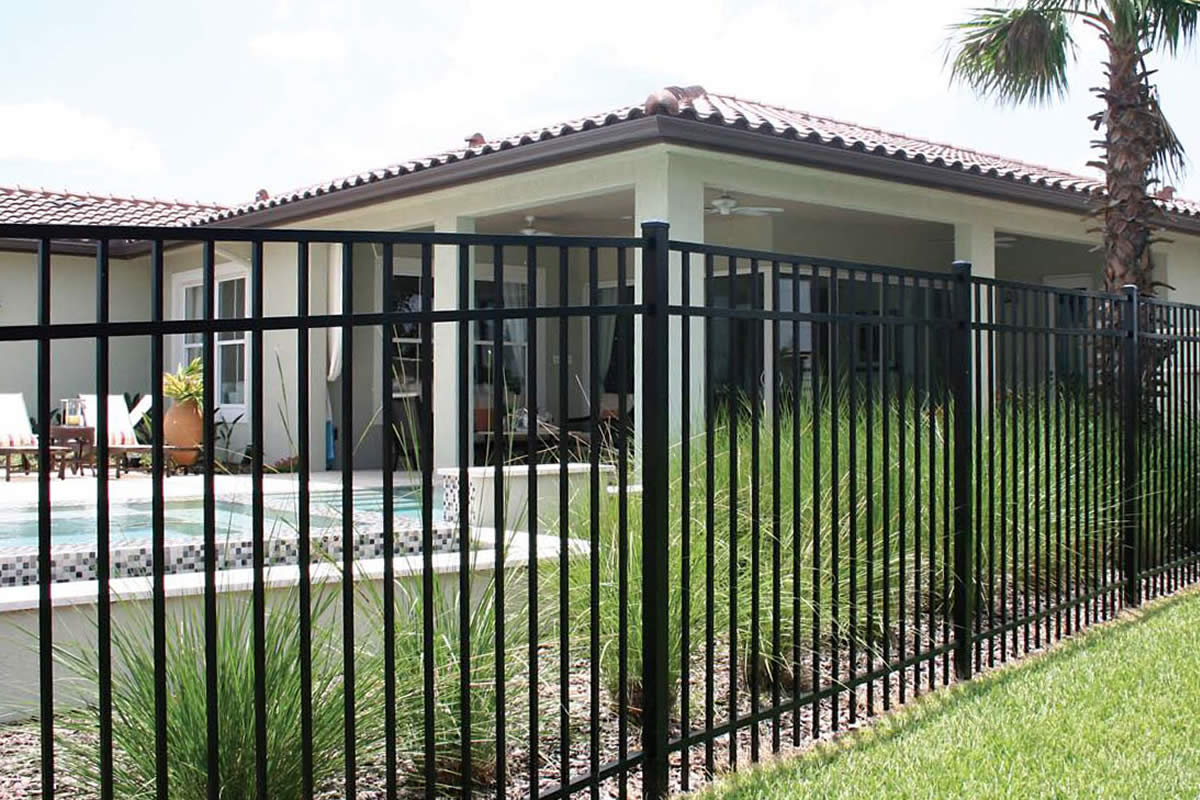 An aluminum fence is among the strongest and most long-lasting type of fence you can install to protect your home or business. Little wonder it is the top choice of security fence for commercial properties according to fence contractors in Debary. It has the right styling and height options to keep trespassers out of your property plus the added advantage of requiring minimal maintenance.
Here are some benefits of using aluminum fences for your business:
Excellent for security
Aluminum fences usually have parallel bars that are in the panels so it is hard for an intruder to climb them. Chain link fences are also great for security but their appearance makes it easy for intruders and small animals to climb. This is more difficult with an aluminum fence. The security of an aluminum fence can be greatly increased by making it taller..
Customized pickets
Aluminum fencing commonly has spear-shaped pickets at the top to improve their safekeeping. The sharp points make it incredibly difficult to scale over aluminum fences. The higher the fence it, the safer it is. The spears also add a degree of difficulty for breaching your premises illegally.
Some fence contractors in Debary also recommend using double pickets if you are also intent on keeping smaller animals out. There are many customization options available with aluminum fences that you can make them exactly to your security needs. This way, you can have the assurance that your business property will be kept safe and free from unauthorized access.
Maintenance is easy
Aluminum does not rust which is a major advantage aluminum fences have over wrought-iron fences. Aluminum is so durable that it is estimated that it requires as much as 10,000 years to deteriorate completely. You also don't have to paint it as it hardly wears off on its own which is another advantage it has over wood fencing. fect addition to any front yard. If your home is big, you can also consider using wrought iron to give it a classic, graceful look.
When you don't have to worry about parts coming loose, rust, rotting or mildew growing, regular repainting and damage, you can now see why aluminum fencing is the top choice for business owners. Being so maintenance-free also saves you money on your expenditure costs. You simply build your aluminum fence once and you're done for many years.
Byers Fences is your top fence contractor in Debary to help you install a custom aluminum fence, designed to meet all your needs. Whether you own a farm, factory, office building or event center, we have so many options to offer you for your fence installation in Debary.
We are licensed and insured to provide quality service to you. We provide excellent services at all times which is why a large part of our customers are satisfied and refer us to their friends and family.
Are you looking to install or renovate your fence, contact us today for a free appointment and a fence contractor in Debary will provide you with free and comprehensive estimates that are competitively priced to get you the best deal.