What Is the Perfect Fence for Your House?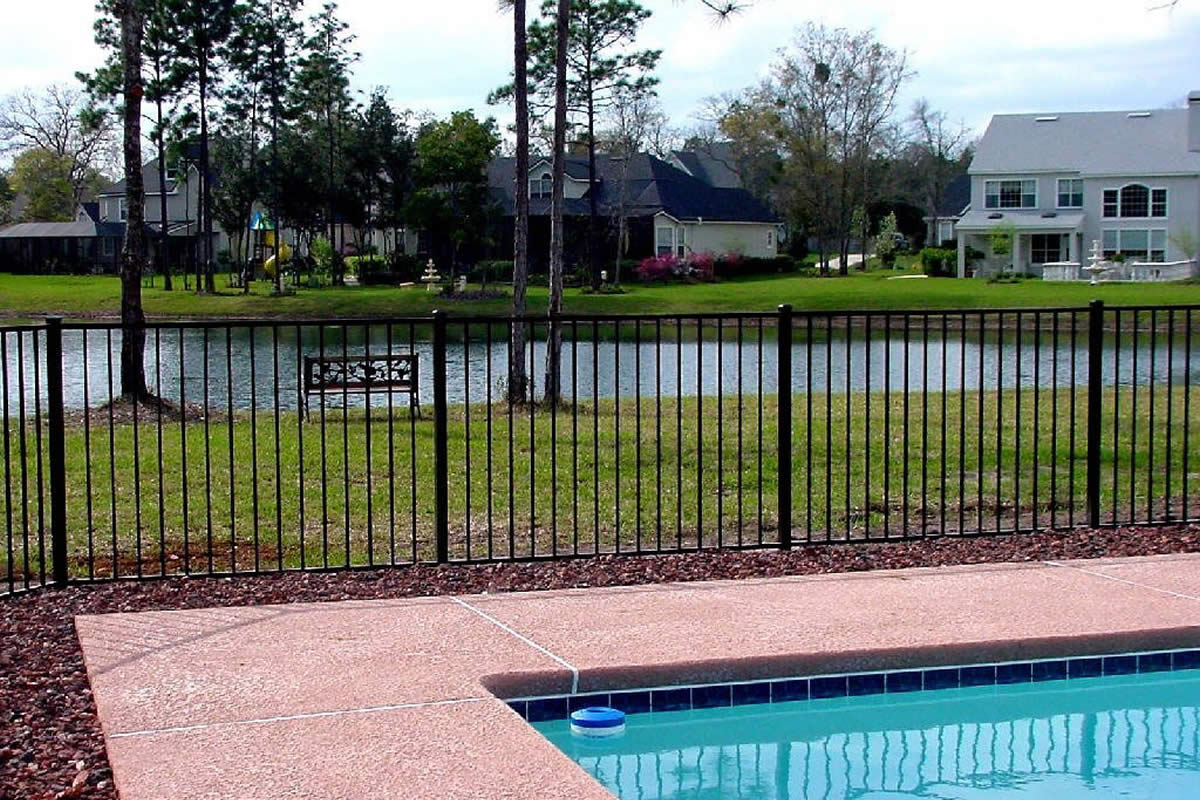 When we finally have a house to buy or rent, we like it to be distinguished from the others. That has the best facade, the most beautiful garden, the most original design and the best aspect above all, we like to identify our possessions, and for that there are demarcations that separate our houses from those of neighbor, but it is also important to separate our house from the rest of the street. And that's when fencing comes in.
There are different materials, which will help us demonstrate our importance, lifestyle, and even a part of our personality. But if you still don't know how to choose the fence that goes best with your home and that really transmits your way of living, then you should follow some of our tips that we will show you so you can choose the material that would be best to surround your house, and create a precious place with perfect look.
1. Metal
Metal is a very elegant material. Its characteristic gray color makes it a piece that you can combine with anything, but that maintains sobriety in spaces and that imposes its rigid personality.
A metal fence is suitable for people who like to distinguish themselves from others, innovators, those who have a luxurious lifestyle or who love elegance.
2. Wood
Traditionally, wood is the most used material for the decoration and construction of houses, and fences are no exception. Previously, the wooden fences were the most used, pro with the passage of time was introduced other materials. However, this remains one of the main materials for fencing the gardens. The reason is simple: it's natural. This material is perfect for country houses, or houses in urban areas that seek to transmit tranquility, freshness, and warmth.
3. Stone
The stones, like the woods, are a natural material that will help you create smoother transitions between your home and the environment. No matter if it is in the countryside or in the city, a stone fence will transmit security, firmness, freshness, and beauty, making the boundaries of your home look natural but well defined. This type of fence is ideal for travelers, people who love summer, swimming pools and fun. A stone fence will give your home a more jovial and beautiful look, as fence contractors in Debary have achieved for many clients.
4. Brick
People who like the traditional ways, who love holidays, who enjoy hiking and countryside, who feel comfortable with old styles and who prefer them over modern ones. For this type of people, a brick fence is perfect. If you are one of them, what do you expect to build it? This type of fence will give your home a rustic and relaxed look, but you can combine it with contemporary designs to transform and combine spaces in your own home.
---
Conclusion
As we said at the beginning, the fences serve to demarcate your space and give your home a definite shape. However, the truth is, you can't achieve the fence of your dreams without the help of a professional like Byers Fence contractors in Debary.
Contact us today for the perfect fence for your property.