9 Fencing Ideas for you to consider this summer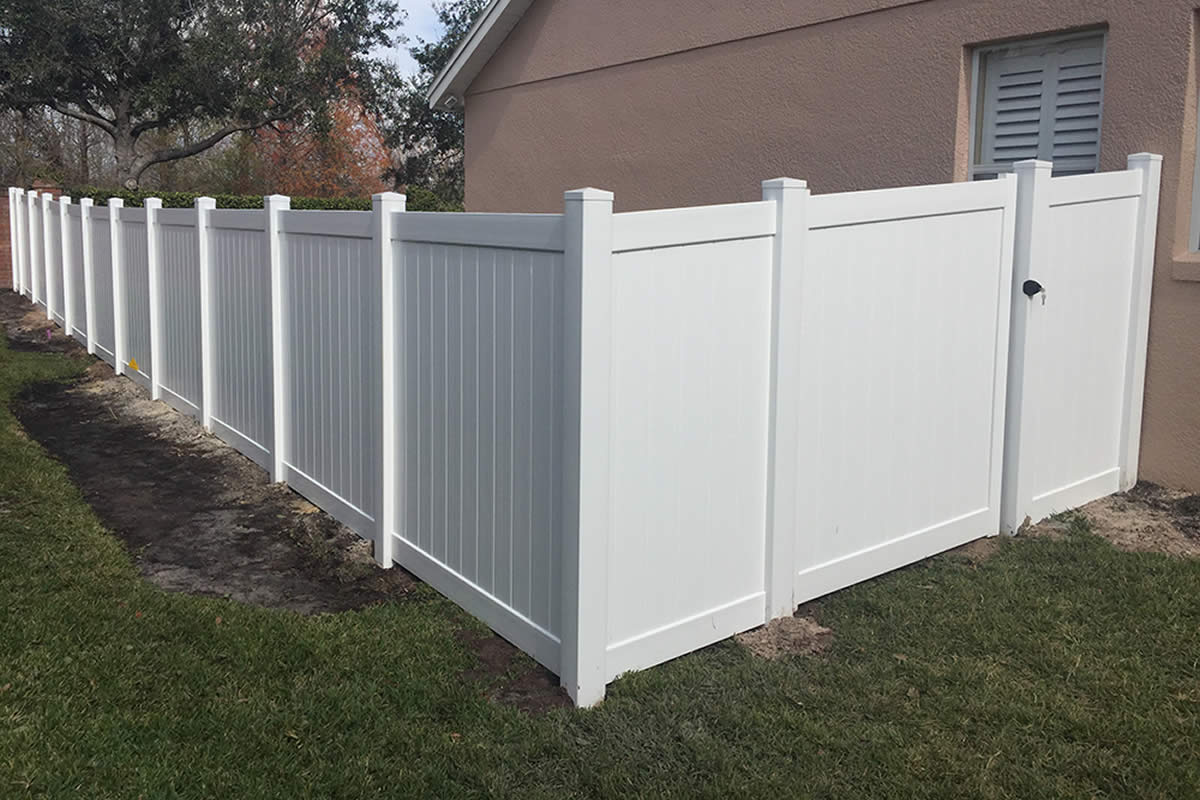 Garden and yard fencing can offer solutions to privacy and boundary issues. However, fencing does more than that, it supports planters, keeps certain crops and plants under control, displays decorative pieces and serves as a backdrop for garden beds. And finally, it brings an aesthetic feel to your outdoor spaces. Fence Contractors in Debary would not hesitate to present to clients these options during their consultation.
Fence contractors in Debary often research into the right materials to be used that will match a client's needs and fit the client's budget. These are some of the fencing ideas you can dig up if you will need a fence.
1. Wood Privacy Fence Design
Wood has an excelling natural look that nearly looks like your landscaping design continues. Fence installers in Debary will ensure that a quality design of wood privacy fence design is guaranteed.
2. Cedar fence options
Hope you do not feel that cedar is a nick for wooden. Wood that will undoubtedly last long is cedar, unlike the usual pine that is often used due to availability. Cedar is resistant to insect attack, rot, and damage. It may cost more but you end up saving money in the long run since it's longer lasting.
3. Fabulous Bamboo Screen
Bamboo is readily available and inexpensive for a lightweight option for border ideas. Do you need durability and longevity, consider using a bamboo for your fence, especially for gardens and indoor areas.
4. Privacy fences
Any material can be used in constructing privacy fence. And the primary purpose: to restrict sight and a reasonable amount of sound in one's property. Iron is a great option, wood too in most cases. Check with area and association codes to know how high your fences can be.
5. Lasting Vinyl Privacy Choice
Vinyl is made from a synthetic polymer that the use goes beyond fencing. It is used in fencing designs to design and look for reduced cost and easy installation. Clean cut, white panel perfection, partial halves white picket fence and wrought iron mimicry are an example of the vinyl design that Fence contractor in Debary will handle decently.
6. Metal Fencing
The use of metal for fencing is popular. In most places, it is used for garden hedging and property boundaries. Ensure that your fence contractor in Debary helps you with a material that is rust free and devoid of sharp edges or anything that can cause injury.
7. Stone and Brick Work Design
It is not unusual to see stones being used as building materials when timber isn't readily available. Also, bricks and stones have been used to provide shelter for centuries and even at present. Though bricks and stones are used in the design of a fence, yet it conforms to the modern design to adopt specific decor while retaining the separation between spaces.
8. Classic White Picket Fence Ideas
A white picket paints the real picture of a home-sweet-home. It is not limited to any locations. It can be found both in rural areas and urban centers and not just for suburbia. Talk to your fence contractor in Debary for the best options for you.
9. Japanese-Inspired Fence
This fencing design combines essential elements of plants, water, and rock that brings a balance with the environment. And capping it all, it gives your outdoor a beautiful and unique visage.